[themoneytizer id="23967-2″]
In this opinion piece,  "The Pink Ranger" Bryanna Fissori breaks down the Top 10 MMA promotions of 2015 that are not the UFC.  Fissori (2-1)  fights Nicole Upshaw at Pancrase 272 at the Neal S. Blaisdell Center in Honolulu, Hawaii, November 28.
Factors that were considered into the rankings were broadcast deal, television/online streaming ratings, advertising partners, business/promotional practices, talent, revenue, and overall growth since the previous calendar year.
Now, let's begin the list at the top:
Top Non-UFC MMA Organization: Bellator MMA
Always the bridesmaid, but never the bride. Since its inception in 2008, Bellator MMA (formally known as Bellator Fighting Championship) has been chasing the tail of the UFC. Under the guidance of new Scott Coker, 2015 marked the first year the promotion dropped their traditional 8-man tournament format. The broadcast averages about 800k views with the record high this year around 2.3 million on Bellator 138 featuring Kimbo Slice vs Ken Shamrock.
Invicta Fighting Championship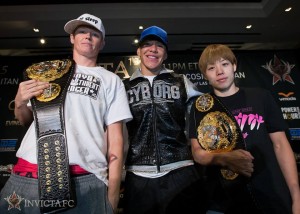 Invicta FC is a fan favorite for anyone interested in women's MMA. The promotion features all female professional bouts with cards that include veterans of the sport that have been around since before WMMA was a thing, as well as new up-and-comers. The promotion now streams live on UFC Fight Pass and has champions in all major weight classes.
ONE Championship (One FC)
ONE FC is arguably Asia's largest MMA promotion, and through partnership with FOX and ESPN STAR Sports, reaches over 70 countries with its broadcast. The Singapore-based show hosted its first event in 2011 and has expanded rapidly across the international MMA scene. The promotion also differs from most others by combining PRIDE rules and the Unified MMA rules, allowing soccer kicks to the head, all elbows, knees at anytime and stomp kicks to a grounded opponent anywhere but the head.
World Series of Fighting (WSOF)
WSOF came on the scene without much of a warm up, jumping right in to a three-year contract with NBC Sports after the network lost its bid for UFC events to FOX Sports. Earlier this year WSOF Global announced a new focus on the Asian MMA scene. Having previously hosted events in Canada and Nicaragua, they will be promoting in China for the first time with a show on November 21 in Haikou.
Titan Fighting Championships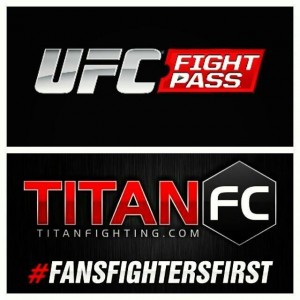 Titan FC began its journey throughout the Midwest in 2005. In 2010 they negotiated a deal with AXS TV (then HDNet) to air live events, followed by a seven-card stent on CBS and now airing live on UFC Fight Pass. To date, the promotion has hosted 35 events and has become a respectable home for veterans of the sport who are in between promotions, and top notch undiscovered prospects.
PANCRASE MMA
While most other promotions on this list are relatively young in MMA years, PANCRASE has been hosting event in Japan just as long as the UFC has in the U.S.  The organization began in 1993 with slightly different rules and the use of a ring rather than a cage. Recently PANCRASE adopted the Unified MMA Rules and now uses a cage as of just last year. Title holders for PANCRASE are called "King of PANCRASE" rather than "Champion." As of October, the promotion can now be viewed live on UFC Fight Pass with all previous events now in the Fight Pass library. PANCRASE 272 on November 28th will be the promotion's first U.S. event and will take place in Honolulu, Hawaii.

Legacy Fighting Championship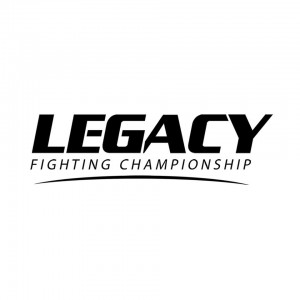 Headquartered in Houston, Texas. Legacy FC hosted their inaugural event in 2009, though it could be said that "Lonestar Beatdown," a college-based early version of "Legacy" served as a predecessor. In 2011 the organization began being televised on AXS TV (formally HDNet) and has a contract with the network that extends into 2016. The promotion has recently surfaced as a forefront proving ground for those on the verge of stepping into the higher ranks. The promotion also has a kickboxing component and an amateur series.
M1 Global (MixFight-1)
M1 is another 90's throwback that has survived and thrived over the decades to become a staple in the industry. The Russia-based promotion spent most of its early years co-promoting with other organizations before hosting its first solo show in 2009 in Kansas City. M1 host events across the globe and has current champions in six divisions from five different countries.
Victory Fighting Championship (VFC)
VFC is another top tier promotion centrally located in the North American midwest. The organization hosts events across Iowa, Nebraska and Kansas, feeding some of the highest levels of industry with some of the best talent the region has to offer. All said and done, VFC has over 60 events under their belt and continues to grow and expand, especially with the recent addition live broadcasting agreement to be announced soon.
Resurrection Fighting Alliance (RFA)
RFA took off like a shot in late 2011, hosting only three events before acquiring Titan FC as well as its broadcast deal with AXS TV, under the RFA umbrella (Titan has since re-branded again as a separate promotion).  Since their inception, the Las Vegas – based promotion has hosted over 30 events across North America. Bouts are also featured on Canada's "The Fight Network." The promotion prides itself on providing a platform for hot prospects and veterans of the sport.

Bryanna "Pink Ranger" Fissori is a professional female fighter based in Denver, Colorado. Fissori has been working as a professional journalist for well over a decade in a number of industries as a general reporter and legal analyst. Along with a mean left hook, she also has a law degree. Fissori trains out of Elevation Fight Team and has competed for top-level promotions such as Bellator MMA and PANCRASE MMA in bantam and featherweight divisions.