6-Year Old Future MMA Star – Tristin Hansen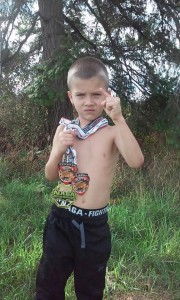 Tristin Hansen is only six years old and a few months shy of completing the first grade but he has already been training Brazilian Jiu-Jitsu, wrestling, and kickboxing for more than two years.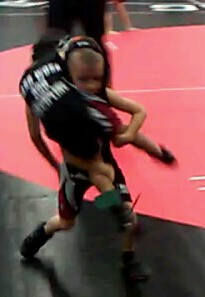 According to his father, Brian, "Tristin has always enjoyed watching the UFC on TV and every time he watched it he began to pretend he was doing it."
So like any proud father and fan of mixed martial arts would do, Brian decided to sign Tristin up for some classes at Victory Athletics under longtime friend and former UFC fighter, Dennis Hallman.
Tristin now trains four days a week with head coach Brad Pole and kickboxing coach Dylan Potter at Eatonville Martial Arts Center and cross trains with Gracie Barra in Federal Way, Washington.  There is only one stipulation according to his father…
"School has to be on point or no MMA"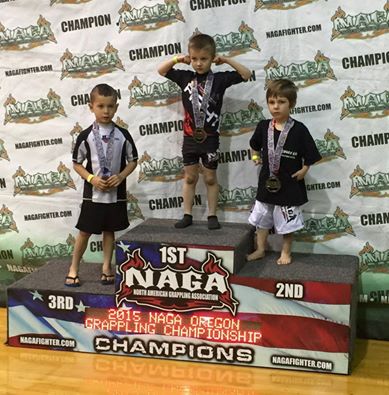 Brian states that he himself dabbled a little in kickboxing and some BJJ when he was younger but he is extremely proud of what his son has accomplished early on. Dad also wrestled from kindergarten until his freshman year in high school.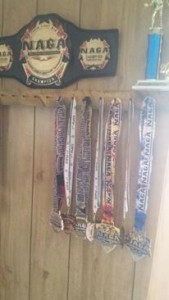 "Tristin has won six, first place and second place finishes in BJJ tournaments," Brian said.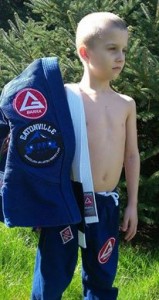 "He soon will have his kickboxing debut. He is training for that right now. Switching directions for a little while."
Tristin recently met with UFC bantamweight Urijah Faber and has plans to train in his camp later this year.
"Tristin meeting Urijah was quite the motivational factor to him," Brian said. "He has watched him on TV a lot so having a face off with him has really sparked that fire he already has. We are taking him down to train with him for a few days this summer."