Tyler Collins – Already know I'm the best damn amateur in the country right now
Tyler Collins (6-3) meets Ethan Hayes (5-1) this Saturday night at Revelation Fight Organization's 'RFO: Big Guns 25' at the Richland County Fairgrounds in Mansfield, Ohio.
The September 30 fight came together earlier this week after a fight that Collins had scheduled with Honor Fighting Championship on October 21 fell apart.  Originally scheduled to take on William Ferguson, Collins will readjust and meet a man he says has been running from him for quite a while.
"I don't know what happened to Ethan's original fight that allowed me to jump in there but he's pulled out of fights with me three or four times.  Not wanting to fight, running away, hiding behind his coach Phil Bosley, things like that.  I ripped his teammate's arm off, Travis Leighton, my first main event.  After that they were hiding.  Now I think they feel a little better with the short notice.  I'm a fighter, it's what I do."
Collins is coming off a unanimous decision loss to L.J. Reboli at Maverick MMA 2 in July. That fight was for the organization's amateur lightweight title, a hard fought back and forth war.
When asked about his weight for this weekend's short notice fight, Collins said, "This fight fights 160-pounds.  My last fight at Maverick MMA was at 160-pounds as well because the weight was changed the day of weigh-ins.  Actually my weight was already down pretty good.  Right now I'm only about seven or eight pounds out so that's not too bad for me."
What did you learn about yourself in the Reboli fight?
"I learned that I can keep going.  I thought the fight was cancelled.  Then it was back on during the week of, and I was already out partying and doing things I shouldn't have been, but still, I thought I won the fight.  The judges I guess thought differently."
What do you know about Ethan Hayes other than the fact that he is coming off a unanimous decision loss as well?
"I know he has a very padded record.  You can look at my record and it speaks for itself.  I never took an ass-whooping.  I always came and brought it.  I'm out there to crack shit."
How do you and your coaches at Ares Combat Sports Academy go about preparing for a short notice fight with a different date, opponent, and promotion?
"Well, this fight has been in the making for about a year-and-a-half to two-years.  It just so happens that it got scheduled short notice.  We've tried for this fight multiple times.  It's just they've always turned it down."
How do you see this fight going down on Saturday?
"Him on his back.  Something snapping."
What are your plans for going pro?
"My plans are to go pro after this fight. Ohio denied my license because of the L.J. Reboli loss. They said if I went out of state to get my license I would be suspended from fighting in Ohio for a year.  I would have to go out of state for every fight for a year.  I like fighting out of state.  I liked going to the Maverick show. I thought it was a good show.  I didn't have Mickey Gall in my corner to coach a decision for me but I still thought it was a great event.  L.J. is sitting on the shelf until next year.  That mother-f'er is broke.  I'm out there to hurt people for the rest of their lives, regardless of what that score card says.  They'll remember me. L.J. is broke, he's hurt.  I broke his shit.
"This is what I do, I am a fighter.  I was born a fighter.  Short notice, one day notice, hour notice, it's a fight.  Show up and do what I do best, and go the F home.  Whoop the dude's ass and go home like I always do.  I'd be 9-0 if it wasn't for these politics.  I already know I'm the best damn amateur in the country right now so once I hit the pro scene these guys are going to find out."
RFO: Big Guns 25 card
Professional Bouts:
Cody Stevens vs. Jordan Griffin – Featherweight Title
John Gunther vs. Nick Browne
Jeff Pelton vs. Nick Baker
Carlos Yanez vs. Philip Keller
Amateur Bouts:
Cameron Mcintosh vs. Edwin Taylor – Middleweight Title
Kayla Kipp vs. Meghan Williams
Max Meese vs. Anthony Kirksey
Justin Patterson vs. Chris Fattig
Trent Frontz vs. Brandon Slade
Quentin Shumard vs. Dalton Rosta
Brandon Birr vs. Luke Chokan
Brad Orsbone vs. Joshua Barbee
Tyree Johnson vs. Mike Seibert
Jerry Thomas Jr. vs. Michael Hummel
Andrew Lowery vs. Braden Liggett
Roy Nichols vs. Brody Williams
Ethan Hayes vs. Tyler Collins
*subject to change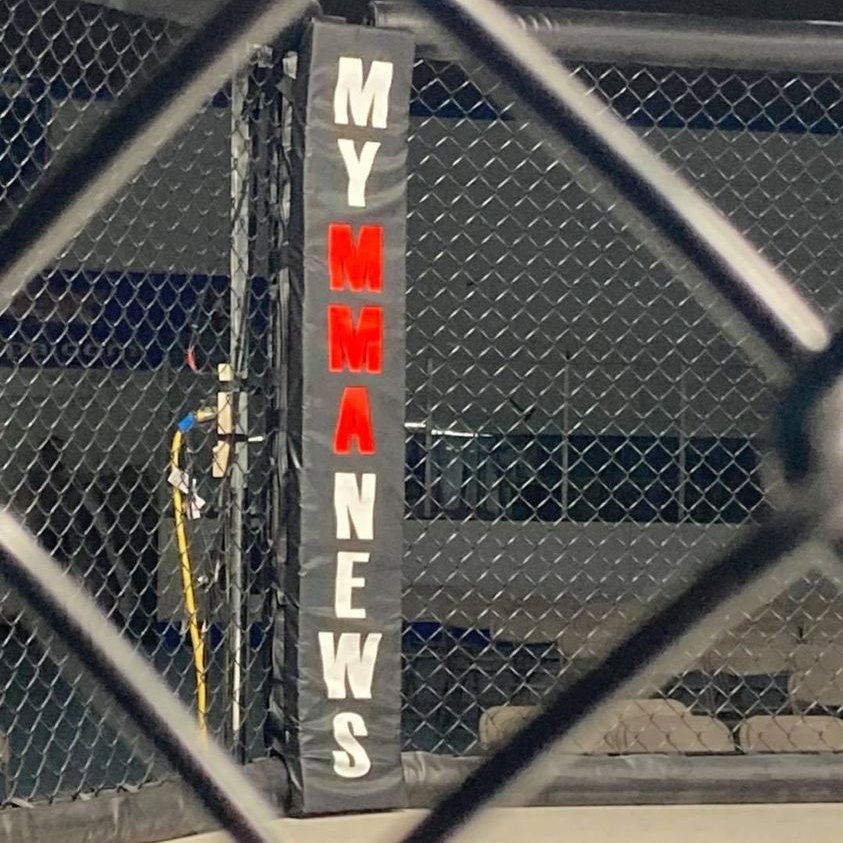 MyMMANews.com – We cover everything from MMA, BJJ, Bare Knuckle, Wrestling, Boxing, Kickboxing, and Judo
News, Opinions, Videos, Radio Shows, Photos and more.