We have an incredibly exciting co-main event to look forward to this weekend, August 7, 2021, at UFC 265, as a pair of top ten ranked Brazilian bantamweights, Jose Aldo (No. 5) and Pedro Munhoz (No. 9), go to battle just before the main event of the evening.
These two are quite similar to be honest, but both have taken much, much different roads to the top.
Jose Aldo is actually the youngest world champion in MMA history (surpassed by Christian Lee in 2019, 20 years, 11 months), not Jon Jones, as he had just turned 23 years old two months prior to defeating Mike Brown back in 2009 for the WEC featherweight championship.
Jones was over halfway 24 when he defeated 'Shogun' Rua in 2011.
Nonetheless, Aldo has been at the elite-of-the-elite level for well over a decade at this point. He came to the WEC with a record of 10-1, and quickly improved that to 16-1 with six-straight knockout victories, the last of which saw him capture the title.
His first title defense came against Urijah Faber, and then Manny Gamburyan, before the WEC was bought out by the UFC.
Then, Aldo went through a legends row of opponents, such as three-division title challenger Kenny Florian, Mark Hominick, three-time featherweight title challenger Chad Mendes twice, four-time lightweight champion and three-time featherweight title challenger Frankie Edgar twice, Chan Sung Jung, Ricardo Lamas, the list goes on.
That last victory, the rematch with Mendes, improved his record to 25-1, and he was still the No. 1 pound-for-pound fighter in the world.
However, he'd go 1-3 in his next four, all three defeats coming via KO or TKO to Conor McGregor and Max Holloway twice. Two-straight knockout victories would follow, over Jeremy Stephens and Renato Moicano, before he'd lose a decision to current champion Alexander Volkanovski.
Aldo then decided to move down to 135 lbs, where he lost a very controversial split decision to six-time WSOF bantamweight champion Marlon Moraes in his divisional debut. This was followed by a TKO defeat to future, and now former champion Petr Yan, someone he would have won against 29-28 should the fight have been scheduled for three rounds.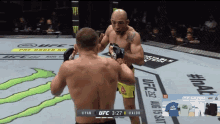 However, it wasn't, as it was a vacant title fight, and he was finished in round five considering.
Next came a bout against Marlon Vera, who was coming off a first-round TKO victory over Sean O'Malley. Aldo had a great first round, while he lost the second round. This is where we saw something different out of him, because as he knew it was 1-1, or 19-19 going into round three, he jumped on the opportunity to take Vera's back and kept the position the entire third round, granting him the unanimous decision victory back in December.
That's something we've been waiting years and years to see out of him. He's a world champion in BJJ, he has been since before he even made his MMA debut, but the only time we'd ever really seen him grapple was against Mike Brown and Chan Sung Jung, the latter of which because he broke his foot early on in the bout.
Perdo Munhoz on the other hand has had a rockier road to the top, but he's still about as tough of a match up as anyone can get at 135 lbs. He came to the UFC back in 2014 with a record of 10-0 as the two-time RFA bantamweight champion.
He'd lose to longtime WEC & UFC staple Raphael Assuncao in his promotional debut, but would win his next two, the second of which was overturned into a no contest.
Next came a bout against former KOTC, ROC, & CFFC champion Jimmie Rivera, where he lost via split decision.
Munhoz then went on a four-fight win streak, the most impressive being a submission (guillotine choke) victory over Rob Font, who's now ranked at No. 4, before losing a split decision to two-time flyweight title challenger John Dodson.
Then Munhoz won his next three-straight over the likes of former Cage Warriors & Titan FC bantamweight champion Brett Johns (UD), Bryan Caraway (TKO), and former bantamweight champion Cody Garbrandt (KO).
Future, and current champion Aljamain Sterling then defeated him via unanimous decision, before a relatively clear-cut victory was taken from him when he fought Frankie Edgar, where he lost via split decision.
The media created a scoring panel immediately following that fight, so they could score it themselves. Out of 20 media sources, 17 scored the bout for Munhoz.
Nonetheless, Munhoz rebounded from back-to-back defeats to dominate Jimmie Rivera in their rematch, handily winning all three rounds of their Fight of the Night contest back in February.
Aldo is one of the most dangerous, and also one of the most technical strikers any of us have ever seen in the sport.
From his viciously powerful hands, to his even more vicious array of knees, to his brutalizing leg kicks, that he sometimes chooses not to use, he's an incredible talent that still has all the skill in the world. He's just never been much of a five-round fighter.
Though Aldo dominated literally everyone earlier on, he'd almost always lose round five of those fights.
That's why it's so great to see the UFC giving him three-round affairs.
Just look at his two fights after his second defeat to Max Holloway, against Jeremy Stephens and Renato Moicano; they were his first three-round fights in nine years, and he secured his first finish in five years in the first, and he secured his first back-to-back finishes since his WEC days in the second.
He wasn't worried about gassing out, so he could go as hard as he desired, and it worked.
Munhoz on the other hand hasn't shown cardio issues in the past, but again, this is a three-round fight, so that's not the most relevant point.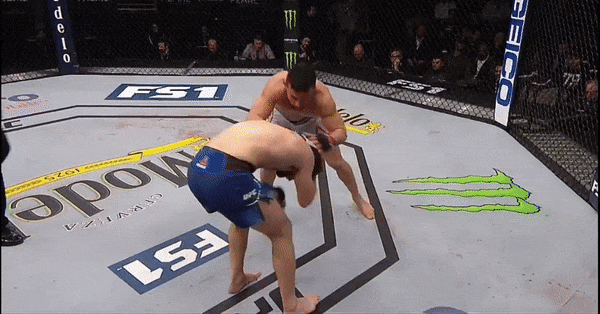 Both of these talents are high level black belts in BJJ, and they both have very dangerous striking.
As you see, Aldo has defeated a number of great strikers, such as professional kickboxers like Mark Hominick and Chan Sung Jung, who went 22-0 and 15-6 in the sport respectively, while Munhoz has as well, defeating the likes of Rob Font and 32-1 amateur boxer Cody Garbrandt.
Jose Aldo (29-7) vs Pedro Munhoz (19-5) 1 NC
Going back to his WEC days, Aldo is 2-1 against Brazilian opponents, finishing both victories, while the defeat, most believe he should've won. Munhoz on the other hand is 0-1 against Brazilians since joining the UFC, that lone defeat coming in his promotional debut, a fight he'd win these days.
Both of these men are also 34 years old, about to turn 35 next month, Munhoz on the seventh, and Aldo on the ninth.
It's a tad bit surprising Munhoz is two days older than Aldo, isn't it?
Aldo started his professional career just before his 18th birthday, while Munhoz had his first fight at nearly 23.
Different athletes, especially when they start at different times of their life, peak at different times.
However, they're both atop the UFC's 135 lb weight class, and a win at UFC 265 will get them that much closer to the biggest fights that can be made in the organizations new leading division.
Who do you see walking out of UFC 265 the victor in this stellar bantamweight clash?
If you enjoyed this piece, please feel free to share it on social media!
Order and watch UFC 265 below:
I became a fan of combat sports when I was 12 years old. I was scrolling through the channels and landed upon versus, where WEC was televised. Urijah Faber fought Jens Pulver for the second time that night. That's the first fight I saw, and the fight that got me hooked on the sport. Since then, the sport has grown so rapidly, and my goal is to enlighten everyone on what's going on in the sport today.