UFC 3 Veteran Emmanuel Yarborough passes away at 51
He was known as the world's largest athlete; an American amateur sumo wrestler and mixed martial arts (MMA) competitor, also having competed in judo, wrestling, and American football, and today we are saddened to learn of the passing of Emmanuel Yarborough.
There is no official word yet as to Manny's cause of death, however, we have learned through friends and family that the gentle giant is no longer with us.  Born in 1964, Manny leaves us at just 51 years of age.
Manny as he liked to be called, competed at UFC 3 on September 9, 1994, going up against Keith Hackney.  He would lose via TKO and compete twice more in MMA, but not in the UFC; once in Shooto, and once in Pride.
He was 6 ft 8 in tall and has weighed up to 882 lb, holding the Guinness World Record for the heaviest living athlete. He was the 1995 World Amateur Sumo Champion and is considered to be one of the most famous sumo wrestlers outside Japan.
From 1996 to 1997, Yarborough competed in professional wrestling for Catch Wrestling Association in Germany, where he had gimmick matches based around his sumo career. He took part in a sumo tournament against the entire staff of the promotion, being declared winner after beating everybody except August Smisl and Terminator Mastino. He later won another tournament, beating the likes of Osamu Nishimura and Jason Neidhart, Jim Neidhart's cousin.
MMA career
In 1994, Yarborough applied to mixed martial arts promotion Ultimate Fighting Championship, taking part in the event UFC 3 representing sumo. He was pitted against the much smaller Keith Hackney, a kempo representative, who opened the match by immediately knocking Yarborough down with a palm strike. Emmanuel recovered, pulled Hackney towards his chest and unloaded strikes over his neck, and then literally pushed him out the cage through the door. However, restarted the match, Hackney knocked Yarborough again and followed with hand strikes for the TKO. Keith since took the nickname "The Giant Killer"for his victory.
Emmanuel's second MMA fight would be in Japan for the promotion Shooto. He faced Tatsuo Nakano, a former shoot-style pro wrestler who Yarborough outsized greatly. This time, the sumo got advantage of fighting in a ring and cornered Nakano against a turnbuckle, taking dominant position over him. When the contendants were relocated on the center of the ring, Yarborough shifted his abdomen over Nakano's head. Unable to get out from under his opponent and being smothered by the weight, Tatsuo tapped out, giving Yarborough his first and only victory. His third and last match was for the Japanese promotion Pride Fighting Championships against his smallest opponent to date, Daiju Takase (209 lbs). Takase avoided engaging Yarborough and earned a yellow card for inactivity, but a failed takedown got him positioned over Emmanuel on the ground, which allowed him to hit the sumo until the tap out.
Acting
He appeared in a 1997 Bollywood film Mr. and Mrs. Khiladi which features Bollywood action hero Akshay Kumar and has appeared on several talk shows, as well as in a commercial for Motorola. He has also appeared on the HBO drama Oz as an inmate named Clarence Seroy. In 2000, he played himself in the German wrestling film Sumo Bruno.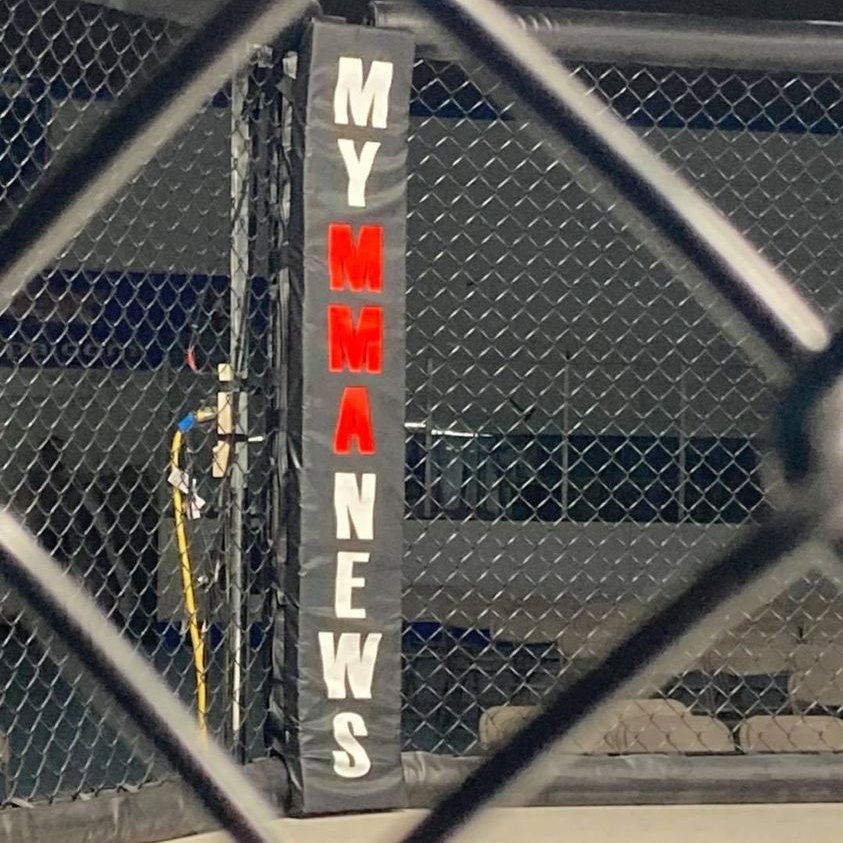 MyMMANews.com – We cover everything from MMA, BJJ, Bare Knuckle, Wrestling, Boxing, Kickboxing, and Judo
News, Opinions, Videos, Radio Shows, Photos and more.