Stars of UFC Fight Night Gdansk talk – Quotes from Cerrone, Till, more
Gdansk, Poland — The Octagon® returns to Poland for just the second time in UFC history. UFC® FIGHT NIGHT: COWBOY vs. TILL action takes place this Saturday, October 21, at the Ergo Arena in Gdansk, Poland. Here is what the stars had to say ahead of their bouts:
Andre Fili:
·        "Artem is very tough. He's a completely game opponent and I don't think people give him the credit he deserves. But my fight IQ is better. I understand fighting better. I think that's going to be the major factor in this fight, my fighting IQ".
·        "When you win, you're the man, you feel like a king, but when you lose, everybody has something to say, it's like the end of the world. So you can't celebrate your wins too much but you also can't focus on your losses too much ether."
·        "I'm focused on myself and on having the greatest performance of my career, the best performance I've ever had".
·        "I don't care about his record, his career, or what anyone thinks about him; I just care about myself and performing to the absolute best of my ability."
·        "I have never ever been to Europe so as far as the history and the culture goes, I like it. It's a very interesting experience to come here."
·        "He has never been finished before. I am going to be the first person to finish him. I don't know if it's going to be on the ground or if it's going to be standing but however the finish comes, I will take it."
Artem Lobov:
·        On opponent: "He's well-tested, well-seasoned, he comes from a very good team – Team Alpha Male – so he knows how to fight and he's not afraid to fight so I love the match-up."
·        "I don't know what he's going to do, but I can tell you as always I'll press forward, take no steps back and I'll give the fans a great show as I always have. Russian Hammer is a brand that represents great fights and will continue to do so for the rest of my life."
·        On his losses – "If you're put in a competitive environment, losses will happen. Look at Jeremy Stevens – he's a top 10 featherweight in the world and he's 13 and 13 in the UFC. These things happen: you can see the same in football or anywhere if you look at the league, even the champions have losses. What kills it for everyone and why I'm so against it is the record pattern because it gives the public the wrong view of the sport. They think you are meant to beat everyone and that's how it is if you're a good fighter, which is not the case."
·        On Cub Swanson fight – "From that fight, I've taken that I'm getting close to that level but I'm not there yet. A lot more work needs to be done which I have been doing and will continue doing until I am there."
·        On training with Connor – "As an MMA fighter, it's hard to find the time to concentrate on just one discipline. You always have to go between wrestling, grappling, striking, kickboxing, boxing so it's very hard to actually improve in one discipline."
·        "It was great for me to take the time and concentrate on my hands and I've seen great benefits from that – building the stamina in your hands, being able to control that many shots and sharpen my shots. I'm definitely excited to showcase those skills in this fight."
Jan Blachowicz:
·        "It feels really good for the UFC to come back to Poland again. It's an amazing feeling to be part of that again, but this time I have to win!"
·        "People in Poland like fighting sports."
·        "UFC is the biggest organization; it's the dream of any fighter. This is UFC – if you're a MMA fighter, you want to be here."
·        On his opponent: "He is a wrestler, so I know that he will try to take me down. I don't think he will fight me standing. Maybe he'll try at the beginning of the fight, but after a few punches he will try to use his wrestling skills to take me down. I'm going to try defend him and punch him again instead."
·        "I train with Damian Janikowski, the Olympic bronze medalist. Everyone I'm training with tries to take me down and simulate my opponent. I think I'm ready for him."
·        "I will win by KO in the first or second round. If it's not going to happen at the beginning of the first round, it's going to happen in the second."
Devin Clark:
·        "This is my first time out of the States, so good opportunity, good opponent – I'm really excited. It's fun. I'm a tourist so far and people are nice.
·        "I'll fight wherever. It's a fight, I don't really care where it's at. That's part of the reason I wanted to be in the UFC; you get to travel the world, see different things and get paid to do it – why not.
·        "I love that underdog situation, that adversity. I've had to deal with it in the past as I grew up wrestling, so it's nothing new to me. You've still got to work. It adds to the feel as well."
·        "I've got my dad here with me. Also, I'm an advocate for down syndrome and there's a bunch of down syndrome groups here to see me so I'll have some fans."
·        On training with Jackson/Wink and having teammates like Jodie on the same card – "It's been great, knowing that you're going overseas with the team, it helps with the confidence knowing you're not going alone. We're all training for the same date which makes it nice and the intensity rises at about the same time."
·        On his opponent: "He knows he needs a win and he's going to come to fight. That's all I expect. I expect a tough fight and I hope he does the same, because it's going to be a tough one for him."
·        "I expect to finish him, but if I don't, it's going to be three tough rounds for him and I'm going to grind him out."
Jodie Esquibel:
·        What a great opportunity and position to be in. This is the best opportunity that I've ever had – I love the match-up, I love travelling – there was just no question over it."
·        On her opponent: "All that fan-favourite and excitement around her is pressure that's not on me. She can have all that, that's fine. She's good, she's great, she's top-ranked fighter. There's not any challenge that I haven't prepared for, so I'm not really worried about the challenge she brings."
·        "I think the match-up is favorable to myself honestly. She's never really faced anybody like me stylistically. I've been competing MMA at a high level for a long time now. Now it's a bigger venue and a bigger opponent and I'm ready to rise to the occasion."
·        "I feel like I'm better all around. She's really, really great at a few things, but it's the world of MMA and that means you have to be well-rounded and I feel like I am."
·        "On Saturday we'll see a really calm, collected and beautiful debut."
·        On Poland: "It's beautiful, it's amazing. I think it's awesome – you're seeing stuff that you never see and it does kind of take away the monotony of fight week. Fight week in your home town is like the longest week ever, but now we're already here, tomorrow's weigh-ins and then fight day. I think traveling so far to somewhere so beautiful is a great way to do it."
·        "The whole experience is great. I'm just trying to be present in every moment and when I win on Saturday I'll be present in that moment too."
·        "I'm going to have some fun, be myself and when I allow myself to do that I am victorious."
Karolina Kowalkiewicz:
·        "I never feel pressure before a fight, I love what I do. I feel pressure when I am hungry and I can't eat a cookie!"
·        "A few years ago, nobody knew UFC in Poland and now everybody knows that UFC is the biggest organization in the world"
·        "I don't talk about the past. I took my lessons and changed a few things in my training and I hope now that everything will be ok."
·        "Before fights I am very focused and happy because I'm doing what I love."
·        "Now I am not thinking about my next fight. I am focused on Saturday and on Jodie. After that we will see."
·        "I see only one scenario on Saturday – only I can win because we are in Poland. This is my home."
Darren Till:
·        "It's the biggest moment of my career to date. I'm just trying to live in the moment and make the most of every minute of it."
·        "This kind of opportunity doesn't come along all the time. I've grabbed it with both hands".
·        "I'm still a fan of Cowboy. He's everything you want from a fighter, that's never going to change. I look up to him and I respect him but, come fight night, I have to put all that to one side and I'll have to put my fist in his face. It'll be no different to any other opponent".
·        "Fighting isn't about age or experience; it's about intelligence. I know I'm the most intelligent fighter out there. I don't think he's half the fighter I am, I really don't."
·        "This fight is my fight, it's my show. There's nothing he is bringing to the table that I haven't seen before".
·        "The first round, I'm going to mentally break him, I know I am, and he's going to start questioning himself more as the fight goes on."
·        "The dream is to headline in my home town. I want to be the first scouser to bring the UFC to Liverpool. Let's get to the Echo arena, let's get me a top 10 opponent – that will be one of the most historical moments in my career."
·        "I have total faith and confidence in the fact that I'm going to be the next British UFC world champion".
·        "I don't believe in pressure, you shouldn't feel that as a fighter. Get on with your job and keep those emotions under control."
·        "On Saturday Cowboy will see a level that he has never ever seen in his career before".
·        "I've been training for 14 years for this. I've sacrificed so much, so on Saturday, it's do or die. Saturday I go in there and make a big statement".
·        "There's going to be so many scousers here on Saturday that you don't even understand!"
·        "After Cowboy, I'm just going to put everyone in the welterweight division on notice."
Donald "Cowboy" Cerrone
·        "Other than the sleep apnea, coming over here to Poland has been great.  My weight is fine, I'm eating anything I want right now.  In fact, I met a local family here and they took us and cooked us dinner last night.  She put out a thanksgiving spread and I said sorry ma'am, I can't eat this much food but then I did."
·        "Its crazy sleeping in a hotel room for a fight, I usually have the RV with me."
·        "It's cool, I enjoy Europe.  I was trying to get a fight and the UFC gave me a lineup of all the places they're we offering me there was no Europe on there.  I said what about Poland card and Sean Shelby (UFC Matchmaker) was like you'll go overseas and I was like sure, why not?"
·        "It doesn't matter where I fight or when I fight.  You guys don't understand, I'll fight on the first fight of the night.  It doesn't have to be the main event or Poland or a Pay-Per-View. It makes no difference to me. This is what I love to do."
·        "I enjoy this whole process, being in Poland, walking around, checking everything out and being able to fight and doing what I love."
·        "I was even trying to get a fight sooner than now but of course its timing and other things.  That was the issue with this card. Once I got the Poland fight, it was finding an opponent for Poland.  Im glad Darren Till stepped up."
·        "It was no disrespect from me, I wasn't trying to prod at the kid, I just didn't know who Darren Till was. He has like three fights. He's a new up and comer. This will be the biggest moment of his life. Will five rounds be too much for him?  He went from the undercard to the big card. Hey man, welcome to the big leagues."
·        "Some people say Cowboy is the gate keeper. Well then can you get past the gate?"
·        "I've been in the game a long time, this is like my 34th time doing a Zuffa walk and I've been in the top-ten pretty much my entire career.  That's pretty cool to sit back and say."
·        "I watch zero fights. That's my coach's job, to figure out and game plan. I don't like sitting around during fight week. I like going and seeing castles like I have this week."
·        "I train hard, I train the same always. I stay ready."
·        "It doesn't always go my way. Right now, I'm two in the wrong and the Robbie (Lawler) fight could have gone either way. I fought the best in the world and I loved it but in the end, it's what I love to do."
·        "I want fans to say Cowboy's in Poland? On FIGHT PASS?  What's FIGHT PASS and how do I get it?  I need to see Cowboy fight because I know he's biting down and going to give it his all. I want to come on and be the biggest draw in FIGHT PASS history."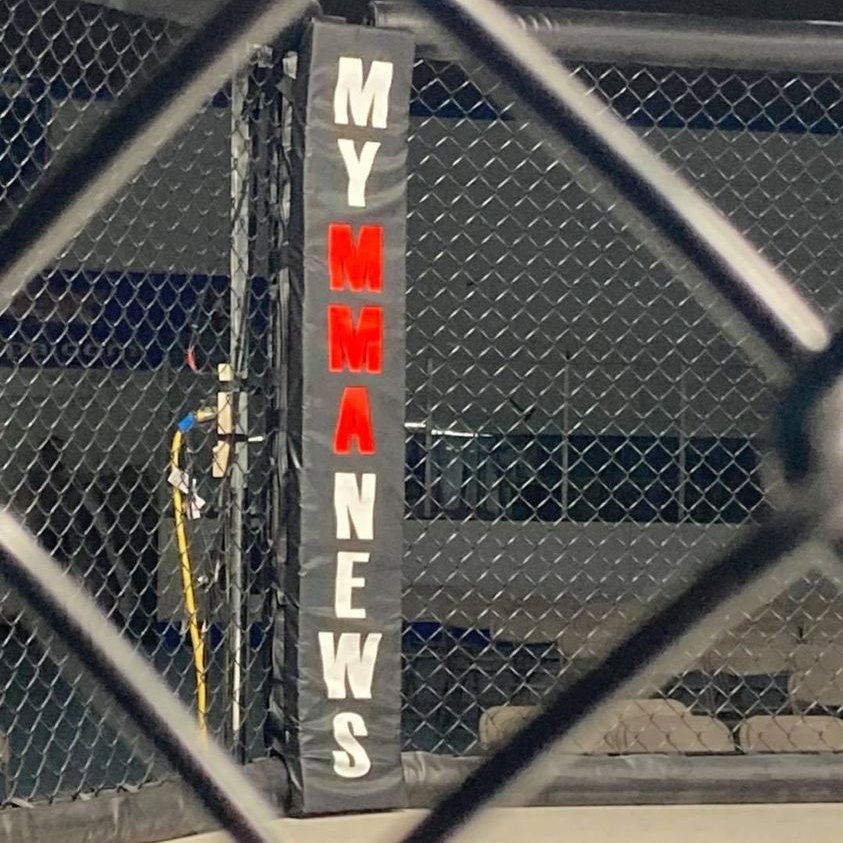 MyMMANews.com – We cover everything from MMA, BJJ, Bare Knuckle, Wrestling, Boxing, Kickboxing, and Judo
News, Opinions, Videos, Radio Shows, Photos and more.