UFC stars pick outcome of Super Bowl 50
Super Bowl 50 is set for Sunday at Levi's Stadium in Santa Clara, California, featuring the AFC Champion Denver Broncos, led by quarterback Peyton Manning, vs. the NFC Champion Carolina Panthers and quarterback Cam Newton.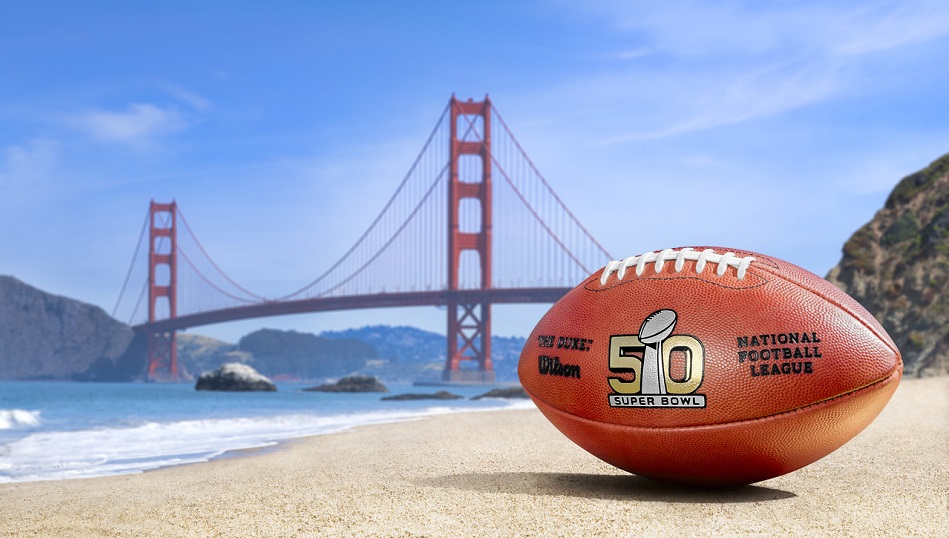 So who will prevail, the Broncos or the Panthers? We asked some of the UFC's brightest stars, in Las Vegas for Saturday's UFC Fight Night: Hendricks vs. Thompson, for their game predictions:
UFC President Dana White
PICK: Panthers"Listen, I am a bitter Patriots fan. How do we not kick the field goals? How are we not in the Super Bowl? But I like Cam Newton. I like his style. I like his energy that he brings to the game. He truly looks like he's having fun playing the game. How could I not root for him?"
Frankie Edgar
PICK: Panthers
"I'd love to see the Broncos win it for Peyton, one last hurrah for him, but I think the Panthers pull it off."
Johny Hendricks
PICK: Broncos
"I've been a Peyton Manning fan for 15 years and would love to see him go out on top."
Stephen Thompson
PICK: Panthers
"Got to support my Carolina boys."
Roy Nelson
PICK: Broncos
"For Peyton Manning. I like old guys."
Jared Rosholt
PICK: Broncos
"I'd like to see Peyton Manning win one more time."
Ovince Saint Preux
PICK: Broncos
"Broncos have more University of Tennessee players."
Joseph Benavidez
PICK: Broncos
"Peyton Manning. Another Super Bowl win will reflect what a great QB he is. Plus, he did my camp in Denver and caught Broncos fever."
Alex White
PICK: Broncos
"All my buddies are picking the Panthers, so I'll go with the Broncos."
Artem Lobov
PICK: Panthers
"Because I like blue better, but I'd really just like a super bowl of soup."
Mickey Gall
PICK: Panthers.
"Because they're the better team."
Diego Rivas
PICK: Broncos"My country knows the Broncos."
Noad Lahat
PICK: Panthers
"Their name is cooler."
Justin Scoggins
PICK: Panthers
"Because I'm a lifelong Panthers fan and I'm South Carolina-born and raised. I was in 5th grade the last time they went to the Super Bowl, so this is a big one for me!"
Ray Borg
PICK: Panthers
"Cam is a beast."
Damian Grabowski
PICK: Panthers
"I don't really know much about football, but the Panthers seem like a good pick."
Derrick Lewis
PICK: Panthers
"The Panthers have Cam Newton, that's enough reason right there."
KJ Noons
PICK: Panthers
"The Panthers are the stronger team."
Sean Spencer
PICK: Panthers
"I'm going with Carolina because of Cam Newton. They're the better team."
Mike Pyle
PICK: Broncos
"Because I like the spelling of Broncos better."
Alex Nicholson
PICK: Panthers
"I'm not a big football guy, but my buddy is a big fantasy football guy and he put a lot of money on the Panthers."
Misha Cirkunov
PICK: Panthers
"I've never watched a football game before, but Panthers sounds cooler and I like cats."
Zach Makovski
PICK: Broncos
"Broncos! Peyton Manning."
Max Holloway
PICK: Panthers"Because Cam DABS!"
Follow MyMMANews.com on Social Media
The following two tabs change content below.
Founder of MyMMANews.com - After writing for Ultimate MMA magazine and serving as the editor for U.S. Combat Sports, both of which went on hiatus, I decided to venture out on my own and enlist a staff of writers and photographers that could help me achieve my goal of telling stories that would otherwise go untold. We pride ourselves in taking a deeper look into the fighter, and understanding what makes them tick. - #1 Dad, Marine Corps Veteran, 80's and 90's Pro Wrestling Fan, MMA Commentator, Beer Lover, and avid movie watcher. Seriously..... I watch a lot of movies.
Latest posts by Eric Kowal (see all)