WCC XI Results, article by Eric Kowal, photos by William McKee
View the full photo gallery of WCC XI here:  https://www.mymmanews.com/wcc-xi-photo-gallery-sherman-theater-stroudsburg-pa-11-15-14/
World Cagefighting Championships brought their presentation to the Sherman Theater in Stroudsburg, Pennsylvania for the first time in the organization's history and WCC President Doug Yasinsky said he could not have been more happy with the venue.
The nearly sold out crowd was on their feet for almost every fight even though many had come to the show not knowing that the main event they paid to see would be cancelled before it happened.  The main event was supposed to be former CFFC flyweight champion Sean "Shorty Rock" Santella and Brandon Seyler going at each other at 125-pounds for the inaugural WCC flyweight title.
Seyler who fought on a Bellator card and picked up a victory not even a month ago flew in from Texas for the fight and at the weigh-ins came in three pounds over the 125-pound threshold.  Santella then agreed to fight Seyler at a catchweight.  Seyler would have to lose a measly 0.8 pounds yet he refused to do it.  Eventually the Pennsylvania State Athletic Commission would cancel the contest.
Hopefully for the sake of the fans, promoters, sponsors, fighters and everyone else involved, the commission will impose both a fine and suspension so that acts like this do not repeat themselves.  You might expect something like that on the amateur level, but not from professionals.
Thus….we had the amateurs step up their game and put on an amazing show for the fans. None was more impressive however than the second fight of the night as Jon Butler scored a massive KO victory over Matt Behm in the third round.  Butler, the most educated fighter in WCC history, earned a degree in Economics at Harvard.  He trains at Nick Catone MMA & Fitness in Brick, New Jersey.  His older brother Jake, is 4-1 in One Fighting Championship over in Singapore.  With his victory Butler earned the MyMMANews Knockout of the Night.
Catone himself was in Butler's corner.  Also in attendance were UFC fighters and brothers Dan and Jim Miller as well as former UFC fighter Dante Rivera, a fairly good representation of how WCC is taking over northeastern Pennsylvania with big name fighters and stars.
Mickey Gall earned the biggest pop of the night as an entire sea of fans wore shirts supporting their fighter.  Gall would earn the MyMMANews Submission of the Night with a verbal tap armbar submission victory over Joey Morrison at 1:50 in Round 2.
Ian Brofsky came back from nearly being taken out at the end of the second round to win a split decision victory over Brooklyn, New York native, Brand Vancleave, earning him the WCC lightitle amateur title.
In the co-main event Ashure Elbana had a very strong opening round and almost finished the fight before a bit of bad luck turned the tide and somehow in between the first and second round, Elbana could not stand up on his own, fell off his stool in the corner and needed medical attention.  The fight would eventually be ruled a TKO victory at 5:00 of Round 1 with Jeremiah Yeager being declared the victor.
In the main event, Marius Enache used a judo throw that would make Ronda Rousey jealous, in the early seconds of the opening round with 39-year old Billy Dee Williams.  Williams would back strong and the two men used nearly every tool in their arsenal to come at one another but in the end Enache won a split decision victory although it may not have been the popular one.
All in all, WCC XI was an extraordinary event.  The organization's next card will be December 6 at the Host Farms Resort in Lancaster, Pa.  Tickets are available for purchase at http://www.wccmma.com
Full WCC XI results below:
Marius Enache defeated Billy Dee Williams via Split Decision (30-27, 28-29, 28-29)
Jeremiah Yeager defeated Ashure Elbana via TKO, Round 1, 5:00 (fighter could not continue)
Ian Brofsky defeated Brandon Vancleave via Split Decision (29-28, 28-29, 29-28)
Mickey Gall defeated Joey Morrison via Armbar Submission, Round 2, 1:50 (verbal submission)
Will Dodd defeated Sam Strausser via Unanimous Decision (29-28, 29-28, 29-28)
Mustafa Khalil defeated Ryan Carroll via Unanimous Decision (30-27, 30-27, 30-27)
Michael Peragallo defeated Samir Zaimi via Unanimous Decision (30-27, 30-27, 30-27)
Jon Butler defeated Matt Behm via KO, Round 3, 0:52
Aaron Kennedy defeated Efren Escareno via Unanimous Decision (30-27, 30-27, 30-27)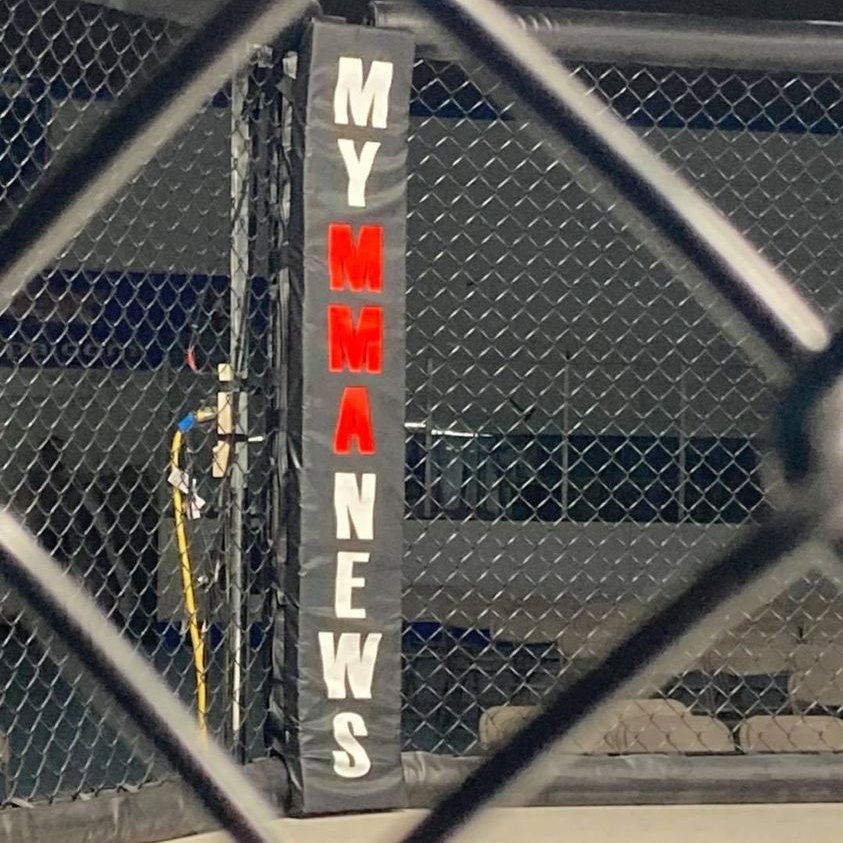 MyMMANews.com – We cover everything from MMA, BJJ, Bare Knuckle, Wrestling, Boxing, Kickboxing, and Judo
News, Opinions, Videos, Radio Shows, Photos and more.