If there's one thing I've had a lot of while sitting home during this pandemic, it is time; time to sit and think about fights that I would like to see in the New Jersey and Pennsylvania regional mixed martial arts circuit once things back to normal.
Just like with most things in life, timing is everything, and more than likely stars won't align which would allow for these things to come together, but a boy can hope.
I thought about three fights that I would like to see if I were a fan paying admittance to an event.  The likelihood of having fans in attendance anytime in the foreseeable future is just about as good as the chances that these three fights come together, not great, but one can hope.
The purpose of the piece isn't to start any beefs between camps, fighters, or promotions.  It's a just a "boy that would be a cool fight to see," type deal. Also note, these are not the ONLY fights that I would like to see.  These are just three that came to mind on the first go around.
In no particular order, three fights I want to see when the COVID-19 pandemic is over and fights return to the New Jersey/Pennsylvania circuit are:
Kyle Daukaus vs. Joe Pyfer
For me, this is the biggest fight to make right now as far as Pennsylvania bred fighters go.  Both middleweights live and train out of Philadelphia.
Kyle Daukaus (9-0) is the current Cage Fury Fighting Championships (CFFC) 185-pound champion.  The undefeated 27-year-old Martinez BJJ prospect is on the cusp of signing with the UFC.  Daukaus has even competed for UFC President Dana White where he picked up a win on the Contender Series, but unfortunately did not get signed to a contract.  With that being said, when the UFC needs a short notice fighter at 185-pounds, Daukaus is likely the guy they are going to call up.
Of his nine professional MMA wins, eight have come by way of submission. The only fight where Daukaus did not submit his opponent, was the Contender Series outing where he won a unanimous decision over Michael Lombardo.
On the opposite site you have arguably the scariest fighter at Balance Studios right now, Joe "BodyBagz" Pyfer (7-1).  While Daukaus may known as a submission artist, Pyfer is equally dangerous on both the feet and on the ground.
Pyfer is the former Ring of Combat (ROC) middleweight champion, and the thought of the area's two biggest stars going toe-to-toe is enough to make any true fight fan salivate.
The only blemish on Pyfer's record is a November 2019 loss to Jhonoven Pati where the title transferred hands, giving "BodyBagz" the drive to work his way back up to title contention.
Put these two warriors in the cage together and every MMA fan in the "City of Brotherly Love" will be on their edge of their seats, guaranteed.
Andre Petroski vs. Kris Gratalo
A middleweight matchup between Art of War (AOW) champion Andre Petroski (5-0) and former Maverick MMA title contender Kris Gratalo (4-3) is one that intrigues me for a variety of reasons.
These two 185-pound monsters are truly impressive physical specimens as both Petroski and Gratalo look as if they were chiseled out of stone.  But don't let the muscle fool you, each of these warriors has cardio for days, and have the tools and accessories to get the job done inside the cage.
Petroski is without a doubt one of the top five middleweights in the Keystone State.  A couple more wins and the 28-year old fighter could find himself fighting for the UFC.  All five of Petroski's professional wins have come with the AOW promotion, none going past the second round.  His arsenal includes both slick submissions and powerful striking.
Petroski splits his time between Balance Studios in Philadelphia and 302 BJJ in Delaware.  He's also competed in kickboxing under the USKA banner and truly is one of the most underrated competitors at 185-pounds.  Take a look back at his amateur record and you will find that in 8 fights there, Petroski only suffered one loss, a decision back in 2016.
Gratalo, on the other hand, has seen the ups and downs of losses on his professional record, but always brings the fight to his opponents.  His title fight against Joey Angelo at Maverick 3 was a stand up war where both men delivered thundering kicks and shots to the body, many of which echoed throughout the Sherman Theater like nothing you've ever heard before.
The 29-year-old "Badger: trains primarily out Gracie New Jersey under the famed David Adiv.
In his last fight against Matt Semelsberger, Gratalo was up on the scorecards before an unfortunate injury to his finger caused the cageside physician to call a halt to the contest.  Had Gratalo won the fight he would have been riding a three-fight win streak.
With Petroski holding the title for AOW, this fight is more likely to happen for the Philadelphia based promotion than it would for Maverick, but I wouldn't be surprised to see one of the area's other top organizations try to put this bout together either. With that being said, Gratalo has been a staple for the Maverick promotion and is arguably the promotion's biggest star. It will be interesting to see where the fight is made, if it is made.
Ethan Goss vs. Chris Piriz
Ethan Goss (5-5) and Chris Piriz (6-7) are not the most well-known featherweights in the region, but man do I love watching them both fight.
This bout was actually agreed to and signed for the debut of Elite Combat Championships earlier this year.  The promotion was unable to hold its inaugural event due to the ongoing coronavirus pandemic.  Because of the fact that the matchup was already put together it is the most likely of the three bouts to come to fruition.
Goss has a .500 record at this point, and has competed in multiple title fights throughout the state.  He suffered a tough split decision loss at Bellator 186 but then bounced back with a spectacular knockout of Branden Seyler and then a submission win over Elijah Cavender.  In his most recent outing Goss suffered defeat when he fought for the inaugural 247 Fighting Championship featherweight title.
Piriz last competed in March 2019 when he lost a decision to Jim Fitzpatrick. In my discussions with the New York native since that fight, he has longed to want to get that fight back, feeling he was robbed on the scorecards. He is an extremely powerful striker that has recorded most of his victories by way of referee stoppage.
If there's one thing I know about these two combatants is that they won't be contesting the fight on the ground.  They will each be looking to take each other's head off.  I'd even insert one of Goss's regular quotes: "One of us is getting our ass-whooped."
Put this bout on a card and it is instantly 'Fight of the Night.'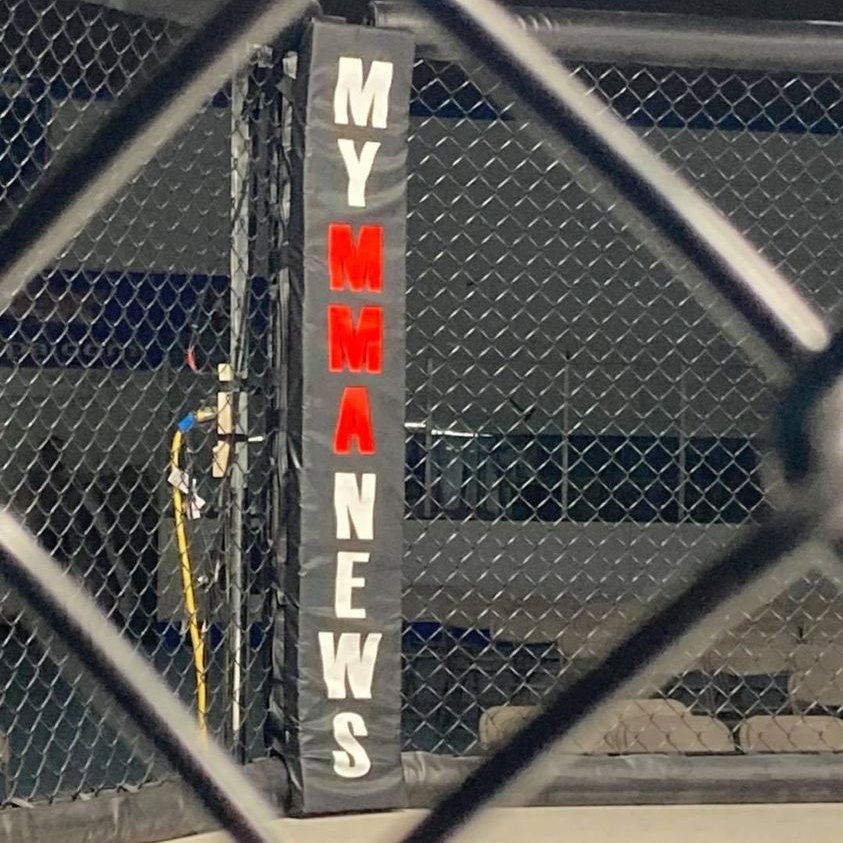 MyMMANews.com – We cover everything from MMA, BJJ, Bare Knuckle, Wrestling, Boxing, Kickboxing, and Judo
News, Opinions, Videos, Radio Shows, Photos and more.