3 months later – Ronda Rousey back in gym – Photos here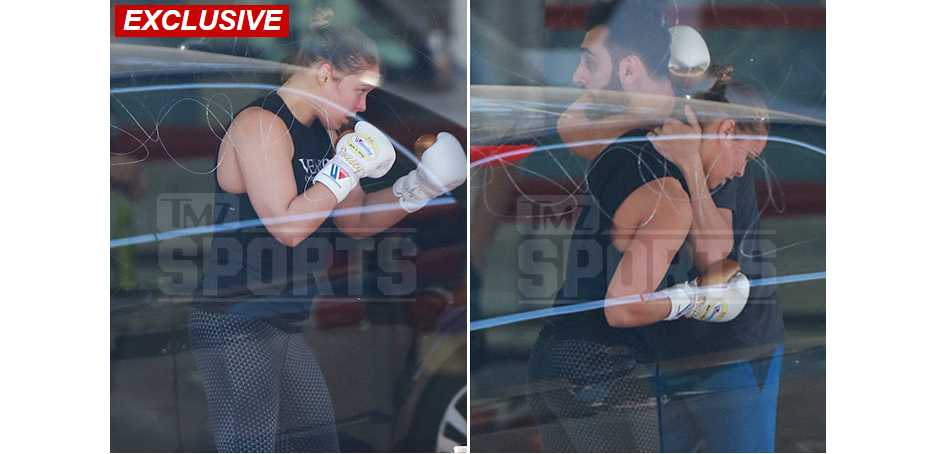 It has been three months since Ronda Rousey's stunning loss to Holly Hom at UFC 193 in Australia.
Today, TMZ released a gallery of photos, stating it was the first time their photographers have spotted Rousey back in training at Glendale Fighting Club under head trainer, Edmond Tarverdyan.
"It might be 3 to 6 months before I can eat an apple, let alone take an impact," Rousey said back in November after losing her UFC women's bantamweight title.  Seems she was nearly spot on with her timeline prediction as the fight happened, November 14, 2015.