Andrei Arlovski latest fighter to move to Loutrition
Former UFC Heavyweight Champion Andrei Arlovski Hires Renowned Weight Management Specialist Louis "Loutrition" Giordano For His Main Event Match-Up Against Alistair Overeem at UFC Fight Night 87 on May 8 in Rotterdam, Netherlands.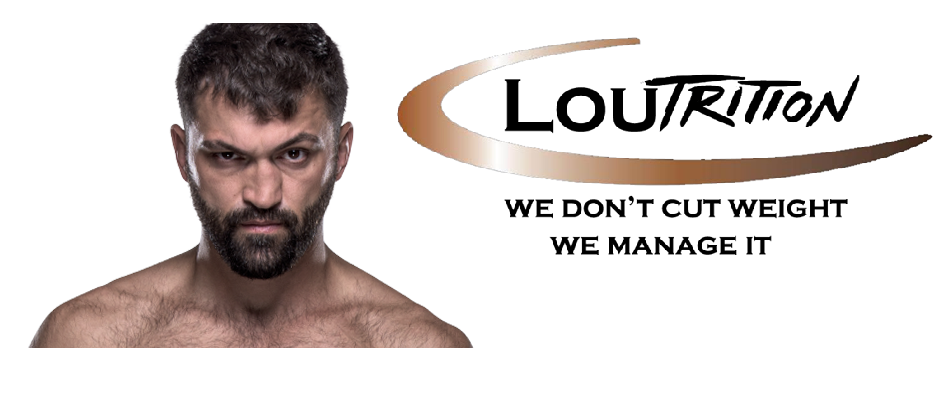 Simpsonville, SC. – In order to prepare himself, physically, mentally and emotionally to face Alistair Overeem at UFC Fight Night 87 on May 8 in Rotterdam, Netherlands, former UFC heavyweight champion Andrei "The Pitbull" Arlovski has brought the top weight management specialist in the sport, Louis "Loutrition" Giordano in to his camp to help him manage his weight for his upcoming fight.
"Louis has certainly made a name for himself due to his work with former welterweight champion Johny Hendricks, light heavyweight champion Jon Jones and many other fighters over the course of the past year." Said Arlovski. "I was able to learn about "Loutrition" firsthand because he was in New Mexico the past 10 weeks working with Jon. It didn't take long to make the decision to have Lou start managing my weight properly."
Giordano has been working with many athletes and mixed martial artists, most notably, Eddie Gordon, UFC bantamweight Aljamain Sterling, former UFC welterweight champion Johny Hendricks and pound for pound King, Jon Jones. His belief is not in cutting weight, but managing it. He is against drastic weight cuts as well as rehydrating via IV. With determination, hard work and will power, Giordano has helped change the lives of many. After witnessing fighters struggle to cut weight, he decided he needed to help them avoid suffering any long-term health issues.
"I was able to get to know Andrei during my time in New Mexico,' said Giordano. "He's a legend, one of the best heavyweights and a former UFC heavyweight champion.  I am honored once again to work with someone the caliber of Andrei. I'll spend more time in Albuquerque now that I'll be assisting Andrei. Then I'll go home for a day and travel to Rottingham with Andrei. This is an experience I'm sure I'll never forget. "
For more information on Louis Giordano and the Loutrition system, please visit www.loutrition.net.