Arielle Webb: Fighting to Provide Independence and Empowerment for the Autistic
Arielle Webb: Fighting to Provide Independence and Empowerment for the Autistic
Photos by William McKee
Arielle Webb is coming off a unanimous decision victory over Liz Mooring at USKA Fight Night, March 4.  Without hesitation or delay the Titan MMA and Fitness student out of State College, Pennsylvania, is eager to get back at it, and will be taking on Natalie Kane at the organization's next fight card, April 22 a the Econo Lodge in Allentown.
Before she does that however, we caught up with Webb to discuss her last fight and the great cause for which she fights.
LISTEN BELOW:
Was there any doubt when the fight went to the judges and the scorecards that your hand would be raised?
"I went into it with an open mind.  I knew that she would be hard because I saw that she had a couple of title fights.  She has more ring experience than I do which is definitely pretty significant so I knew she was going to be a challenging but I wanted to keep an open mind.  I didn't want to go in thinking 'Well this isn't going to go too well.'  I felt pushed and that's what I enjoy.  I like that challenge but yeah I really didn't know if I was going to have my hand raised, but I didn't ignore the possibility.  I wanted to have that, but I also kept it in my that she was gonna be hard."
Webb talks about the all-female corner and women behind her fight camps:
"The two women that were in my corner were Myranda Daye and Megan O'Toole.  Megan O'Toole has fought in USKA before, two times with me.  Myranda Daye is a returning Titan member.  She had been gone for a while.  We had all been training together.  So the three of us are pretty much each other's rocks when it comes to training.  We're some of the few females that are fighting with Titan.  We have two other members now which is great, but those two are the ones I really wanted to have with me.  The other coaches Corey Tilghman and Bruce Lombard couldn't come and I knew that having them there would help give me the technique and feedback I needed to keep me calm, that kind of social support.  And also it's pretty empowering to have an all-female corner especially when they are your peers.  So that was my game plan to have them come with me.  And to all give them the cornering experience and round experience.  We anticipate to be each other's cornerwomen in the future to provide that type of support to one another."
Workout regimen
"Well pretty much my typical routine is, I train about four hours, five times a week.  I like to mix things up.  I can get bored pretty quickly if  I'm doing the same thing every time.  I like to come in, in the morning, and I'll do Muay Thai drilling, hit Thai pads and focus mitts and then in the afternoon I'll lift weights or I'll run.  I also cycle, so I like to keep things pretty diverse with my workout regimen, and I'll even throw in circuit strength interval training using battle ropes and using my own body weight, or other added weights.  Pretty much keeping me versatile and I think that has given me incredible results in my own fitness and also in the ring and in doing other types of conditioning drills with Thai pads.  All that diversity really does give me the optimal fitness results that I can possibly have and not to mention that it's great psychology for me.  I think it's really cathartic."
Arielle donates her fight ticket commission to a good cause
"I work for a non-profit agency that offers services to people with Autism and to their families.  Working for that agency has been pretty important to me for the past year and a half, especially since because it small and rurally based in Pennsylvania where there isn't much outreach, unlike in State College where I'm from.  There's a lot more happening there, but out in this rural area it has become pretty isolated.  Getting to know the people that work with this company and my boss, and trying to expand services, I've created a lot of personal meaning in helping the people gain independence and empowering others to acquire different life skills so that they could function just like everybody else. Seeing, and creating ways that I can help push that a little farther is something that I wanted to be doing.  So I was looking for opportunities to raise money to help out this agency because overall they also reach out to other agencies and inspire one another and make other people think 'Oh, that's a great idea. We should do it, they have the location program as well. More resources the better for people that need the assistance cause they might not have it otherwise."
Half Marathon to Add to the Cause
"The idea is to fundraise and raise money to participate in the race.  What I, along what the people running with me want to do is, raise three times as much as the registration fee for the race in order to donate the rest to this non-profit that I work for.  And every year it kind of rotates around as to who the proceeds go to, and our goal this year is about $4,000.  They are already about a third of the way there.  So our goal is to raise as much money as possible and give it to this agency which is known as Autism Diagnostics Evaluations Resources Services, Inc., (ADERS) to be able to help them expand their types of services they can make available such as the rehabilitation program, after-school program for elementary school kids, cooking classes, advocacy, information, training for parents and staff, and for individuals who have extreme Autism as well."
Preparation for Upcoming USKA Fight
"I think there is a lot of mental preparation, as well as physical.  The last couple week after the last fight, I've got to give myself a rest.  I definitely feel it psychologically and physically.  I feel tired.  I have to kind of backtrack and focus on 'Alright, I need to take time off, I need to make sure that I'm eating well, that I'm sleeping well,' because I like to be on the go all the time.  I'm kind of like a motor and I have a hard time actually calming down.  So that's also what's great about the coaches I have.  They remind me of that, that I need to chill out.  Now when I'm focusing on the last couple of weeks, I've not been going as hard, trying to bring it back a lot so I can get healthy mentally, and physically be able to go hard these next couple of weeks with sparring and doubling up on my training, and then begin my tapering process the week of.  That's been like the focus right now."
On Her Opponent
"She does seem like a challenge.  I have looked at her videos through the USKA site, and what was really intriguing was that she is also a Thai Boxer just like I am, so we are going to be fighting Muay Thai rules. I was very excited about that.  That in itself was one of the reasons I really wanted to take this fight.  All fighters are unique, even if some have similar styles there are different things about them that we all as fighters have to adapt to.   So, she's going to be another challenge for me, to adapt to a new type of style.  She's not going to fight like Liz Mooring.  She's not going to fight like my first opponent Jamie Jordie, she's different as well.  So that is very exciting for me.  She has a different type of style with her head movement, and the way she moves her entire body, so that's going to be pretty exciting to learn."
Giving Thanks
"I definitely have to give a million thanks to Corey Tilghman and Bruce Lombard, my two main coaches.  They have been absolutely incredible with giving me so much of their time for training.  And mentally, they are just so very supportive.  I'm really glad I got into the sport, I did not expect it at all, and I also have to thank Myranda Daye and Megan O'Toole and everybody that trains here at Titan Fitness and at Lombard MMA, especially to Joe Jenkins who is going to be fighting with me actually on April 22.  We're gonna travel up together.  Everybody here has just been absolutely incredible, and it wouldn't be the same journey without their continuing support and their feedback, so I definitely owe them a million thanks."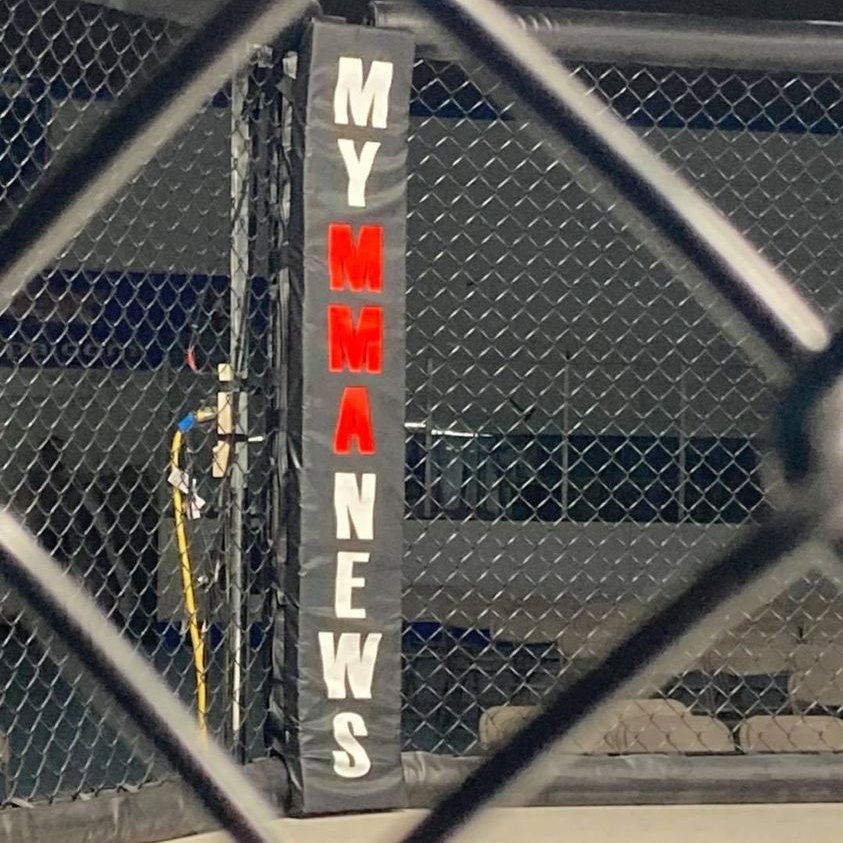 MyMMANews.com – We cover everything from MMA, BJJ, Bare Knuckle, Wrestling, Boxing, Kickboxing, and Judo
News, Opinions, Videos, Radio Shows, Photos and more.