Listen Up Students, It's Time For Class: High School Teacher, Rebecca Evans Prepares for Art of War Cage Fighting
Listen Up Students, It's Time For Class: High School Teacher, Rebecca Evans Prepares for Art of War Cage Fighting
Think back to the time you were in high school.  Did you ever wonder what your teachers were like outside of class?
23-year old Rebecca Evans may teach 11th grade Government-Economics and 12th grade Psychology, but come Monday, May 1, her students may hold their instructor in a new light.
That's because Evans, a mixed martial artist out of Delaware Dragon Martial Arts located in Newark, Delaware, will be competing in her first amateur mixed martial arts bout on Friday, April 28.
The young high school educator is taking on Shelby Strong at Art of War Cage Fighting 1.  Fight promoter Mike Bickings will hold his first Art of War fight card at the Lanco Fieldhouse in East Petersburg, PA.
"I graduated this past December from West Chester University with a bachelor degree in History, a minor in political science and my secondary education certification in social studies," Evans said.
"My students know I do martial arts and that Instruct at Delaware Dragon Martial Arts, but I phrase it as 'I compete' versus 'I fight'. Kids have wild imaginations, they will probably figure it out when I show up to school Friday, April 28th with my hair braided and that my martial arts involvement is more serious than I previously let on," she said.
When asked what her students will think if she show up to class with a black on Monday morning, Evans said:
"It's funny you ask about a black eye, one of my students today saw a bruise on my arm and asked what it was from so I jokingly played it off and said from Jiu-Jitsu, but it probably came from last night's sparring session."
Evans has been training in mixed martial arts for roughly three and a half years.  As far as training for an actual fight, she's been training for about a year and a half with that focus in mind.
"I was originally scheduled for Asylum Fight League 53 back in February to make my debut. Unfortunately, my opponent pulled out the fight due to the concern on varying experience levels (at least that was what was told to me). In the end, I believe I lucked out because now I am not only part of the first Art of War card, but the first female bout for the organization."
Even though April 28 will officially mark her first real participation in MMA, Evans isn't experiencing any pre-fight nerves or jitters.
"If I had any doubt going into this fight, I wouldn't be," she said.
"I have confidence in my training and abilities. Fighting is emotionless and that's my mindset going into the fight. I also believe you need to train how you are going to perform, "train until the conscious becomes the unconscious", essentially muscle memory and doing without having to think about what needs to be done. I am a martial artist first and fighter second. I believe that mind set also plays an important role in how I train, especially the mental aspect."
Evans is fully confident that her skills were carry her to victory.
"I am definitely confident in my ground game. I do tend to gravitate towards my Brazilian Jiu Jitsu background. I have done a few tournaments with success in various level of competition. Jiu-Jitsu has come more naturally to me than anything else."
How did you get involved in the competition side of mixed martial arts?
"Last summer I began contacting various organizations hoping to get a hold of matchmakers and promoters. Mike not only got back to me the fastest, but he also came with a good reputation among other fighters I know. When he told me he was going to have his own promotion in my home state, I knew it was a perfect opportunity."
Support of Family
"When I first started, my mom said she would never be able to watch her daughter get hit. Fast forward, she and my dad purchased cage side tickets for the fight. My family has also been supportive and so have my friends. When I made the announcement to my high school's social studies department, they thought it was awesome and a lot of the department plans to come out and support."
Many Thanks
"I have a huge team of support I want to thank," Evans said.
"First, my spectacular head coach at Delaware Dragon Martial Arts, Sean Riley. I have been with him from the start and he knows exactly how to push me harder and read me better than anyone else. I would also like to thank Jake Skelly and the Hands Up Studios crew for welcoming and helping me work on my stand up in preparation for the fight.
"A big shout out to Ben and Heather Hamrick for helping me with various nutrition and weight cut advice as well as the personal training that Ben has done for me during fight camp. In addition, thank you to Larry Walther and Timmy McLaughlin the best sparring partners around and all my family and friends coming out to support me on April 28th! Lastly, thank you Mike Bickings for placing me on your very first Art of War card!"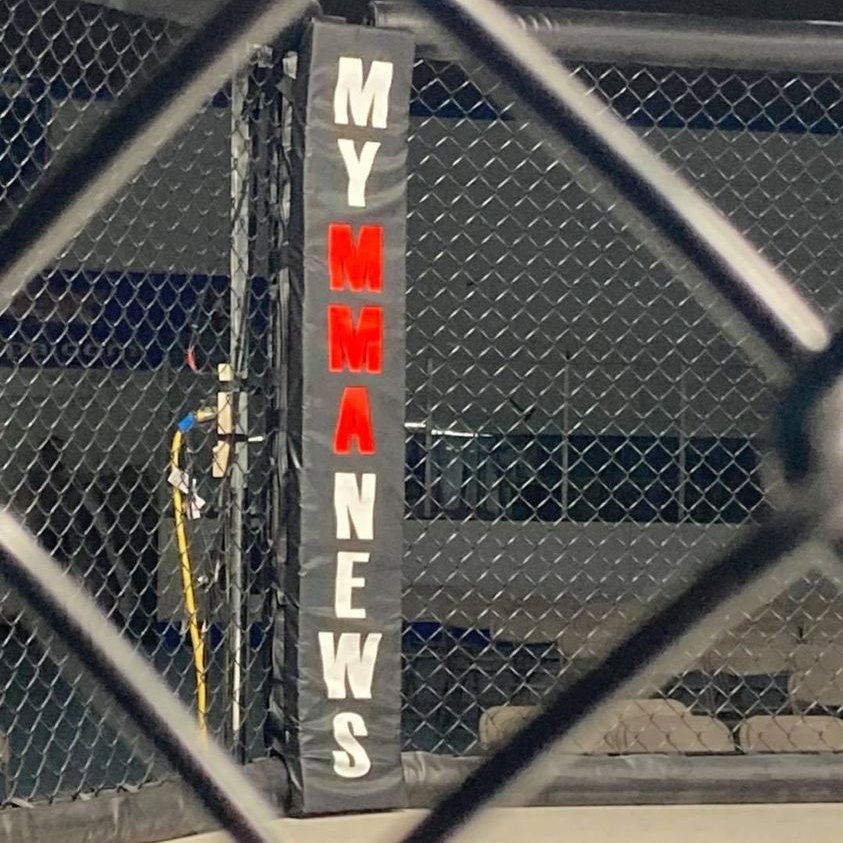 MyMMANews.com – We cover everything from MMA, BJJ, Bare Knuckle, Wrestling, Boxing, Kickboxing, and Judo
News, Opinions, Videos, Radio Shows, Photos and more.