Benson Henderson and wife expecting child
Benson Henderson and wife expecting child
Even though he offered to help save UFC 186 after the cancellation of the Quinton 'Rampage' Jackson bout, former UFC lightweight champion Benson Henderson might have more important things lined up.
Today the former champion announced that he and his wife Maria are expecting their first child.
See the post below.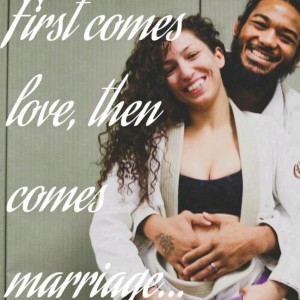 "Then comes a baby in a baby carriage.
Maria Henderson
& I are so happy to officially announce that we are expecting.
BabyHenderson should be here late this summer.


This journey that we are on together has been better than anything we could have imagined. We know that our 'little' journey is just getting started, about to get a whole lot crazier, even more fun and a lot more tiring. Thank you to all our family and friends who knew already but didn't spill the beans & have helped us through the pregnancy so far. We thank God for this blessing.
Psalm 127:3
 — with Maria Henderson."