BJ Penn officially ends retirement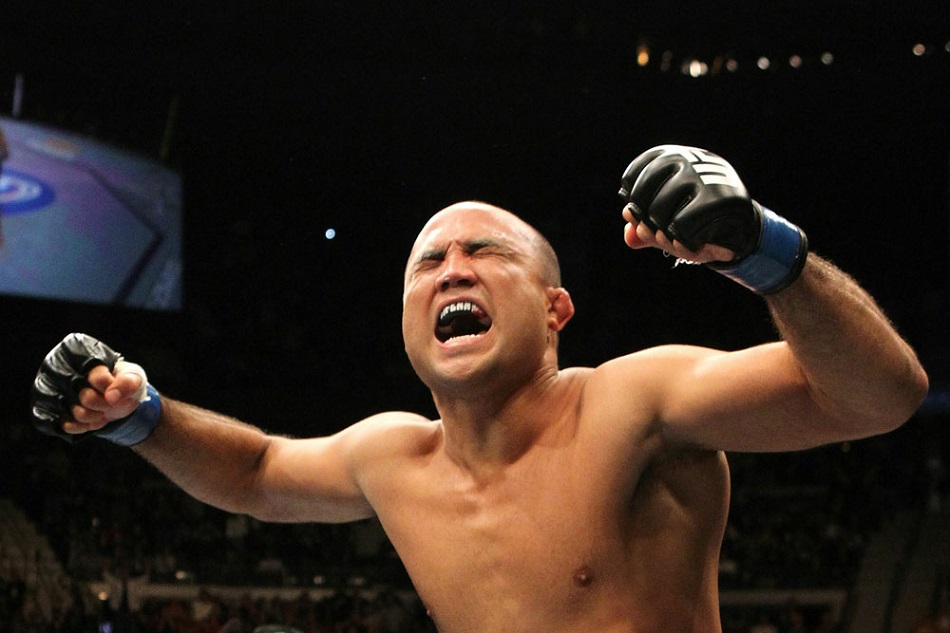 Earlier today former UFC lightweight and welterweight champion, BJ Penn, officially announced on The MMA Hour with Ariel Helwani that he is coming out of retirement.
Penn, who was inducted into the UFC Hall of Fame in July 2015 has been having a back and forth verbal war with Nik Lentz.
"I want to go get that 145-pound belt. That's definitely a huge motivation for me. I believe with Greg Jackson's help, I can get that done. And I believe that I will be able to walk away as the only man with three titles in three weight divisions."
Last week it became known that 37-year old Penn who holds a 16-10-2 professional mixed martial arts record had started working with Jackson.
"I've been kind of thinking about it for a while. But, this is my last resort, and I'm going to give it everything I got," Penn said.
"I made sure to tell Greg, I let him know the other day that if I can't do this, Greg, in any way, shape, or form, you feel that B.J. doesn't belong in the ring, please let me know. Please let me know. And he's very confident that we can get something done. With somebody like that, who has so many champions himself and who has does as well as he has in this sport, when he tells me that: 'I know you can go out and I know you can beat all these guys,' it gives me a lot of confidence."
"I don't want to be a shell of my former self," Penn said. "And I told Jackson that if I can't do this, you let me know. You come straight to me, Greg. You see me sparring one day, you look at me and say 'this guy don't got it anymore,' pull the plug right now. I got a wonderful life back in Hawaii. I love my life. But I love fighting more.
"I realize what I'm up against. I'll go out right now and give all my respect to these guys. These guys are animals. These guys are the best athletes in the world, and I want to go and take my place among them.
"When you get the dice, just roll it," Penn added. "That's what I've done my whole life. That's what I've done my whole career. That's why people remember me. All these people are talking about this and that. If I cared about legacy, I would've never fought all these guys. I would've never took these fights. I think they're confusing me with someone who actually cares. I don't care about that stuff. I just want to scrap. I just like fighting. I couldn't care less about any of that. It doesn't mean nothing. I'm not going to retire early to try to go out on top. That's not me. I'm going to go down in front of everybody, and people are going to talk, and people are going to say, 'thank you for showing up.'"
"I would probably say I got two years left," Penn said. "Two years left, 37 and 38. That's what I would say. Who knows what happens? I'm a natural athlete. I've been a natural athlete my whole life. Maybe I did decline naturally. Maybe I just never gave myself the best opportunity that I should've, to go out and beat these guys. And the game changed so quick on me, Ariel. I'll sit here as a man right now and I'll admit that: the game changed so quick. These guys became so hungry, and all these different things added up.
"I'm coming back for honor. I'm coming back to do this, give everything I got, and when I look back, everybody is going to say: 'you know what? B.J. f**king did it. B.J. f**king stepped up. He didn't talk the talk and not walk the walk. He stepped up, and he gave it his best effort. A lot of people might say, 'you should've done this 10 years ago.' Hey, you know, there is a time and a place for everything. There's a time and a place. I've only been fighting one fight a year for the last three years, and I think I saved a lot of myself there. I think I saved myself. How old are UFC champions? (Fabricio) Werdum is my age. I think this is going to be good, Ariel. I think this is going to be good."
No timetable as to who or when Penn will fight has been announced.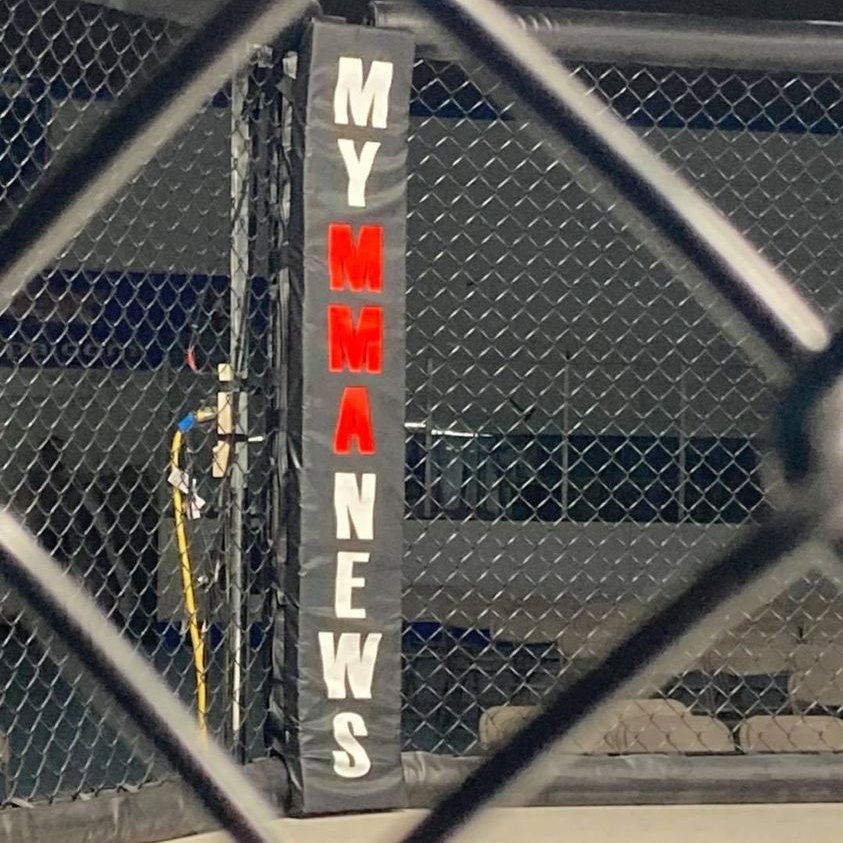 MyMMANews.com – We cover everything from MMA, BJJ, Bare Knuckle, Wrestling, Boxing, Kickboxing, and Judo
News, Opinions, Videos, Radio Shows, Photos and more.