Brittney Palmer files assault and battery lawsuit on husband
Brittney Palmer files assault and battery lawsuit on husband
Longtime UFC octagon girl Brittney Palmer has filed a lawsuit against her husband Aaron Zalewski, claiming he had assaulted her closer to a year ago on June 11, 2015.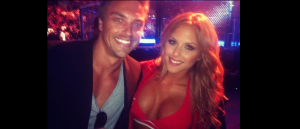 The lawsuit was filed Tuesday in the Los Angeles County Courts.
Zalewski was arrested on the date of the incident last year and charged with attempted murder, spousal battery, and criminal threats.  He was released on $1 million bail.
BloodyElbow journalist John Nash has the story below:
"The Los Angeles County district attorney's office declined to file felony charges against him though, instead forwarding it to the city attorney's who, according to TMZ, was likely to only sentence him to anger management as long he admitted culpability and showed contrition.
The lawsuit was filed by her attorney Christopher Darden of the OJ Simpson trial fame. The complaint is a very difficult read due to the amount of violence and cruel behavior it alleges. According to the complaint, in the weeks leading up to that incident the "defendant became increasingly aggressive and threatening, frequently berating [Palmer]." His ire was apparently directed towards her working in the entertainment and television industry, which he demanded that she quit or he would divorce her. According to her his anger grew over the days, perhaps assisted by the consumption of "a great deal of illicit narcotics by smoking OxyContin."
According to Palmer's account in the complaint, Zaleweki's abusive behavior progressed to physical violence on the night of June 11. He again demanded that she quit the industry, mentioning that he would divorce her if she did not. When she refused he demanded she sign a documents relative to a divorce, or remove and return her wedding ring and leave "his house." Her hesitation to agree to a divorce seems linked to a prenuptial agreement which she claims he hounded her into signing before their marriage over her own objections through repeated verbal and emotional abuse. This was even witnessed by Zalewski's attorney's legal office, who repeatedly told their client to "calm down and cease and desist from berating his wife."
According to Palmer, as the defendant grew more upset that evening of June 11, she tried recording it with her cell phone, but Zawleski took the phone away from her and deleted it. He then refused to return it and threw her to the ground when she tried to retrieve it from him. He then told her to pack her belongings, calling her a "fucking cunt" and "a piece of shit" as she did so.
Palmer claims that as Zalewski continued to threaten violence Palmer tried to dial 911 but was slammed on the floor before being picked up and slammed repeatedly on to the bed.
According to the complaint the situation escalated:
"at one point the defendant held plaintiff against her will by placing his knee in her back and holding her face into the bed by pushing against the back of her head. Plaintiff, grasping for air, nearly lost consciousness. Plaintiff, gasping for breath in an apparent asthma related attack cause by the defendant and plaintiff's asthmatic condition that defendant was well aware of, she motioned and gestured for her inhaler which defendant threw at her head and then dumped the contents of her purse on the ground."
According to Palmer the threats and denial of a phone to call for police assistance continued, as well as continued demands that she "get out" followed by blocking her exit or throwing her to the floor.
At one point she alleges he began scratching his arm as if to set-up a false accusation of her being the aggressor.  As he scratched himself she alleges he stated, "Why are you making me do this? I just wanted you to love me. Why are you doing this to me?"
Palmer claims she was extremely afraid at this point, thinking that Zalewiski was having some kind of psychotic episode. She says she begged him to let her go, but when she tried again to exit he picked her up by the waist and against threw her hard onto the floor.
According to the complaint Palmer made one final attempt to leave the house, during which she claims Zalewski
"picked up plaintiff over his shoulder and carried her downstairs to the bedroom. Defendant threw Plaintiff onto the bed facedown. Defendant grabbed the back of Plaintiffs neck, drove her head into the pillows and mattress, and then placed his knee in her back. At this point, Plaintiff suffered severe pain and struggled to breathe. Plaintiff shouted to Defendant as loud as she could to alert him she could not breathe. Despite her pleas for defendant to get off her back, and screams for air, defendant refused to let go of Plaintiffs neck or take his knee from Plaintiffs back. Defendant shouted, "I don't fucking care. You're my enemy now." Plaintiff remained face down on the bed, defendant grasping her neck with his knee in her back for about two minutes. All the while, plaintiff was struggling to breathe and for a moment, lost consciousness."
The complaint alleges that even after catching her breath Zalewski refused to let her leave for another hour, demanding that "she sign a civility agreement wherein plaintiff would not press charges, take [sic] to the media and return her wedding ring; and all marital gifts. He also demanded she not call the police." Palmer alleges he repeatedly reminded her he would destroy her career and personal life if she called the police. Telling her she did not want to be on his bad side or start a war between him, reminding her that he was "worth millions" and would "destroy [her]" if she didn't comply.
Palmer did call the Los Angeles Police Department that very night and reported the assault.
Palmer alleges that after the incident Zalewski appeared contrite and asked her not to assist the police investigation because it could cause his deportation. She claims he even begged her not to divorce him texting her "So if you file for divorce I'm gonna get sent to prison."
Palmer also alleges that to protect himself,  Zalewski coerced her into making a recording wherein she stated she was the aggressor in the domestic dispute.  She alleges that
"[Zalewski] took the tape and modified it so that it sounded as if plaintiff admitted she was the aggressor and that defendant did nothing other than act to prevent plaintiff from harming herself or jumping from a balcony. Plaintiff believes this doctored was given to prosecutors who acting in reliance of the tape or its alleged contents, declined to prosecute defendant. In fact, the undoctored tape reveals quite a different story. Defendant is heard on the tape directing plaintiff to tell a particular story. A story wherein she claims I) To have consumed 3 bottles of alcohol in a few hours and was therefore intoxicated, 2) That she is suicidal and was considering jumping off a balcony that day, 3) That defendant only grabbed plaintiff to prevent her from committing suicide, 4) That plaintiff attacked defendant in an attempt to grab his phone and see if he was cheating on her, 5) That plaintiff fell to the floor not because defendant pushed or threw plaintiff on to the floor, but because plaintiff lost her balance, and 6) That plaintiff was upset because defendant wanted a divorce and had offered her two options, a) Keep her wedding ring, leave the home and be "dragged through legal hell" or b) Return her wedding ring, all her clothing, jewelry and other gifts she received during the marriage and sign the civility agreement.

Plaintiff told defendant she did not want to lie or make up a false story but defendant forced her to do so anyway. Fortunately, plaintiff retained a copy of the original tape. On the tape, Defendant can be heard telling Plaintiff in great detail exactly what she must now tell police."
Her list of causes of actions for the lawsuit include assault and battery from the incident on July 11, conversion related to Zalewski wrongfully taking possession of the 2014 Bentley automobile he had given to her as a gift, intentional and negligent infliction of emotional distress, and gender violence which under California Civil Code are acts of physical force, violence, or intimidation by threats of violence or use of physical force, committed agains a person because their sex and/or gender.
She alleges damages for physical injury, emotional stress, loss of earnings and earnings capacity from her employment, and the loss of her Bentley automobile. She is asking for a judgment on all those plus reasonable attorney's fees and  punitive and exemplary damages according to proof of $1,000,000.
Zalewski's troubles currently aren't limited to the California Courts. He is also being sued in Texas by two former clients for fraud, securities fraud, deceptive business practices, false advertising, misrepresentation and breach of contract. Last December it survived a motion to dismiss and is still progressing."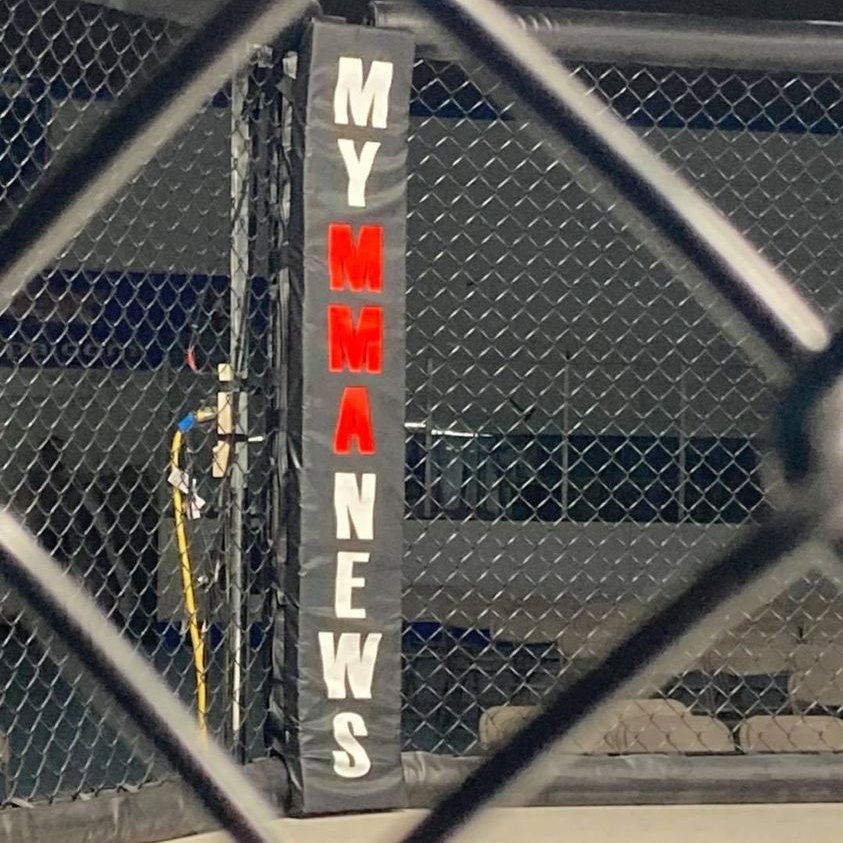 MyMMANews.com – We cover everything from MMA, BJJ, Bare Knuckle, Wrestling, Boxing, Kickboxing, and Judo
News, Opinions, Videos, Radio Shows, Photos and more.