Mikey Rukus- Fight Music Guy Going Mainstream And The MMA Community Fully Endorses It
Could we have a mainstream music artist within our midst? Has there ever been a situation where someone has come from the MMA community to step onto the grand stage of commercial music?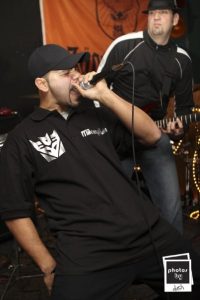 We've seen some of our athletes transition to acting, we've seen fighters rise from the rank and file to become UFC champions, but has there ever been a musician to do it? Seems like such an odd thing to ask, being that the core of our industry is actually rooted in punching one another in the face.
But within the midst of the lead up to UFC 197, the subsequent overshadowing of the event by the bizarre "retirement" of one Conor McGregor and the aftermath of trying to figure out what is happening, there has arisen a small beam of light that is beginning to grow and have a very infectious feeling throughout our bubble and is on the verge of breaking out.
We are talking about Fight Music Producer Mikey Rukus.
Just 48 hours ago, "The Rukus" did one for himself and dropped his first solo single.
After six years of writing literally HUNDREDS of theme songs, walkout songs, intros, outros, you name it- for fighters, MMA companies, radio shows, websites, apparel lines in combat sports, Mikey has begun crafting a collection of music he will be releasing very soon titled "Bring The !@#$(%)&*! Rukus". And as far as we in the MMA community….WE LIKE IT!!! What is currently taking place (especially on Twitter) is an outpouring of support for the Hip Hop/Rock artist who has put years of time and effort into crafting custom music to not only enhance the fight fan experience, but to add a definitive brand sound to mixed martial arts programming, all while studying "fighter psychology" which ultimately leads to crushing anthems for fighters that give them a a warrior's welcome into combat. From fight fans, to MMA Media members, top organizations, execs as well many fighters across several promotions to include WSOF and the UFC, the show of support for Mikey Rukus is something that hasn't been done in our sport for any other musician within our ranks. The reasoning is simple… Mikey Rukus is one of us. If you follow him anywhere on social media, if he's not talking about his family (wife and 8 children….YES 8) he is talking about the fight game.
His Twitter feed (@MikeyRukus)is chock full of fight breakdowns, sarcasm, thought evoking questions and the like in regards to our sport. You can often catch him live tweeting during UFC, WSOF and Bellator events. Mikey is a fight fan first. He didn't come here for any ulterior motive. His main goal was always to put the sport he loved first, and to help tell the stories of the fighters that have the courage to make the walk to the cage.
If you have been living under a rock for the last several years, have turned a blind eye or are just plain unfamiliar with who Mikey Rukus is, he has created walkout songs for fighters such as Mark Hunt, Ultimate Fighter winner Chad Laprise, Michelle Waterson, Cub Swanson, just to name a few. He also created the original theme music for Invicta Fighting Championships when they first launched, which you can still hear during their shows today. You can currently hear his definitive voice in the opening to the WSOF shows with their theme song "Bring It On" which was crafted by Rukus and drum and bass DJ Zardonic. Heck, Mikey even made music for Cage Warriors Fighting Championship for promos featuring a young pimply faced Conor McGregor when he was their champion prior to signing with the UFC.
Mikey's thumbprint on the MMA industry has come along quietly, a little here and a little there, until now. When you look back at his body of work you realize just how much he has invested himself within our sport. And now the time has come for us to rally behind him. Mikey Rukus is destined for great things, let's throw our support behind the man who has laid down his talent for this industry and help him reach the top! Below are some tweets from MMA fighters and media alike.
Beneath that is Mikey Rukus' new single "Stop : Go" Give it a listen, like and share!!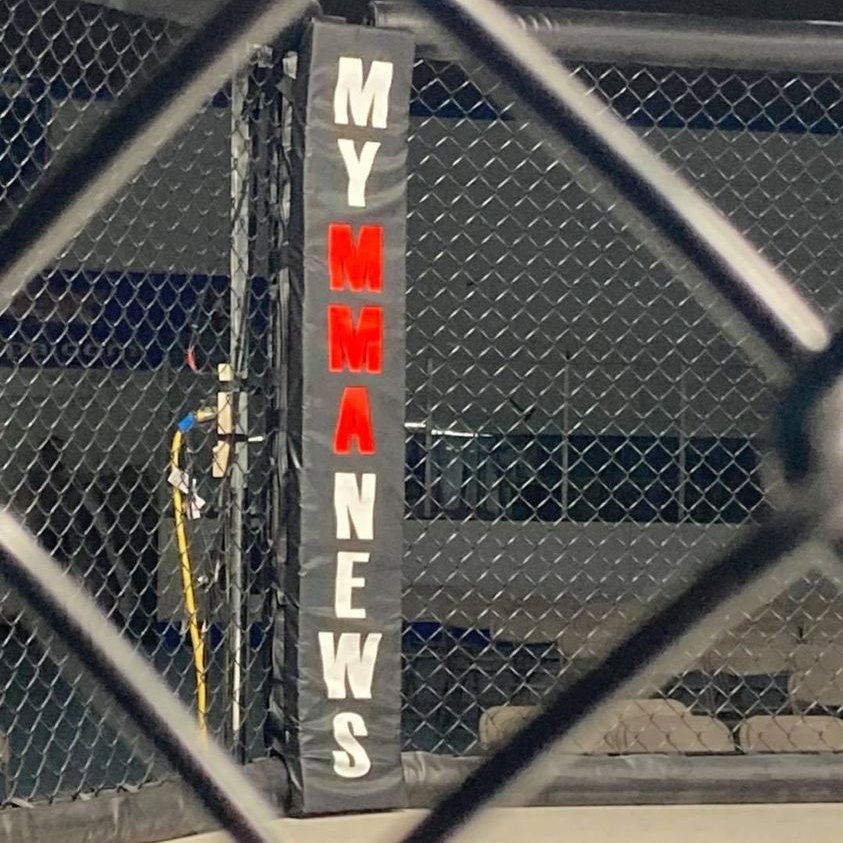 MyMMANews.com – We cover everything from MMA, BJJ, Bare Knuckle, Wrestling, Boxing, Kickboxing, and Judo
News, Opinions, Videos, Radio Shows, Photos and more.