COMBATE AMERICAS ANNOUNCES 2019 "COPA COMBATE" ONE-NIGHT, EIGHT-MAN, $100,000 GRAND PRIZE TOURNAMENTIN LIMA, PERU ON FRIDAY, DECEMBER 20 – LIVE ON UNIVISION, TUDN USA AND DAZN
ANNUAL TOURNAMENT HITS SOUTH AMERICA FOR THE FIRST TIME, AND TAKES PLACE IN THE LIGHTWEIGHT DIVISION
EIGHT FIGHTERS REPRESENTING SEVEN COUNTRIES ANNOUNCED FOR THE TOUGHEST TOURNAMENT IN SPORTS
TICKETS ON SALE TOMORROW
Combate Americas today announced that it will bring its annual, year-end "COPA COMBATE" one-night, eight-man, $100,000 grand prize tournament to South America for the first time on Friday, Dec. 20, live on television in Spanish in the U.S. on Univision (12 a.m. ET/11 p.m. CT) and TUDN USA (12 a.m. ET/9 p.m. PT), and in English in the U.S. and Canada on DAZN (9 p.m. ET/6 p.m. PT) from Coliseo Manuel Bonilla in Lima, Peru.
Priced from 50 soles ($15 USD), tickets for the 2019 "COPA COMBATE" event go on sale tomorrow, Wednesday, Dec. 4 at CombateAmericas.com/Copa.
The 2019 tournament will take place in the lightweight (155 pounds) division and will determine the number one contender and next challenger to reigning, undefeated Combate Americas world champion Rafa "Gifted" Garcia (11-0).
Announced today were the eight participating fighters, who will represent their respective, seven countries, and be required to defeat three opponents in the same night in the single-elimination style tournament to earn the $100,000 grand prize.
"It's been another year full of milestones for Combate Americas, and we are going to finish off 2019 by bringing the coveted 'COPA COMBATE' tournament to South America and Peru, for the first time ever with eight of the world's most accomplished lightweight fighters," said Combate Americas CEO Campbell McLaren.
The eight fighters announced today for the "COPA COMBATE" one-night tournament were former world championship challenger Erick "Ghost Pepper" Gonzalez (10-4) of Redondo Beach, Calif., USA; Humberto Bandenay (15-7, 1 NC) of Lima; Jose "Dos Lobos" Luis Verdugo (10-8) of Tijuana, B.C., Mexico; undefeated Esteban "El Gringo" Ribovics (7-0) of Salta, Argentina; Hugo "Hache" Prada (8-3) of Bogota, Colombia; undefeated Lucas "Lubera" Corbage (10-0) of Buenos Aires, Argentina via Guaratinguetá, São Paulo, Brazil; Yoel "El Gitano" Jimenez (5-3) of Pallaresos via Tarragona, Spain; and wildcard entrant and recent Combate Americas main event fight winner, Salvador Becerra (8-2) of Modesto, Calif.
The brackets and quarterfinal stage matchups for the "COPA COMBATE" tournament event will be announced soon.
In the lone tournament alternate bout, Ignacio "Nacho" Bahamondes (9-3) of Santiago, Chile will face off with Milko "Tatu" Tucto (4-1) of Lima.
In the event that one of the quarterfinal stage fight winners is unable to return to La Jaula, the Combate Americas competition cage, for the semifinal stage bout due to injury, the winner of the tournament alternate bout will replace the injured tournament fighter in the semifinal stage of action.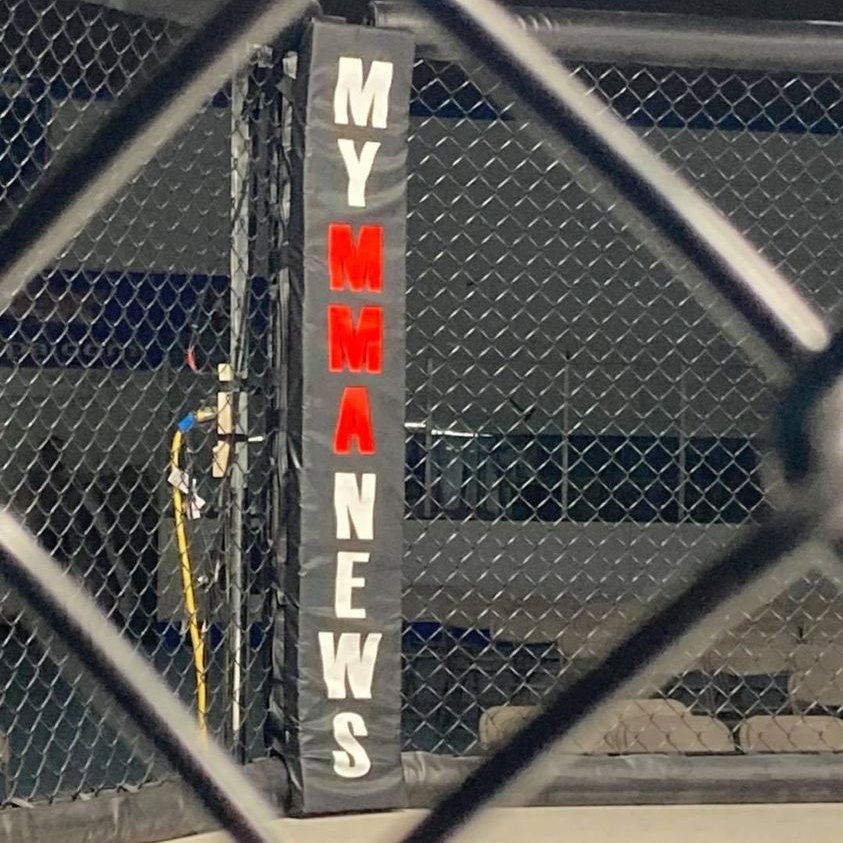 MyMMANews.com – We cover everything from MMA, BJJ, Bare Knuckle, Wrestling, Boxing, Kickboxing, and Judo
News, Opinions, Videos, Radio Shows, Photos and more.