Jimy Hettes: Talks fight with Diego Brandao at UFC 183; Not a fan of McGregor's mouth
Jimy Hettes: Talks fight with Diego Brandao at UFC 183; Not a fan of McGregor's mouth
Swoyersville, Pennsylvania's Jimy Hettes is making his sixth UFC appearance next weekend at UFC 183, Silva vs. Diaz, yet he is still relatively unknown to the casual mixed martial arts fan.  Hettes entered the UFC at an undefeated 8-0 and prior to that, 4-0 as an amateur.  All his wins came way of submission and even more impressively, he never saw a third round.
In his first win in the UFC he defeated Alex "Bruce Leroy" Caceres, again with a submission.  Then Hettes put himself on the map at UFC 141, Lesnar vs. Overeem.  Hettes put on a clinic over Nam Phan, earning the praise of UFC President Dana White.
"I didn't know who Jimy Hettes.  I know who he is now," White said.
Since that fight Hettes has struggled.  He lost his next fight to Marcus Brimmage via unanimous decision, then he won over Robert Whiteford, but sustained another loss, this time to Dennis Bermudez. It was the first time in 13 professional and four amateur bouts that Hettes had ever been stopped.  In between those bouts he had a few injuries that put him on the sidelines.
Now, he is set to fight Diego Brandao (18-10) who is a dangerous striker and even more dangerous since he has his back against the wall coming off two losses.  We spoke with Hettes to discuss the upcoming fight and what he thinks of one of the rising stars in the UFC featherweight division.
Jim, next weekend you are fighting Ultimate Fighter season 14 winner, Diego Brandao  at UFC 183. You two have very different fighting styles. How do you prepare for a guy like him?
Jimy Hettes – "He has a black belt in jiu-jitsu but he doesn't usually use it in his fights. He relies heavily on his boxing and his heavy hands. I've been working with a lot of good kickboxers, some of them are shorter in stature, that rely heavily on throwing hooks and closing the distance well with them. I got to train with Marlon Moraes, the World Series of Fighting 135-pound champion, and he helped me prepare for him. I trained a little bit with Edson Barboza who is kickboxing is amazing obviously, and just the wrestling of Frankie (Edgar) and working on entry points.
You are getting married later this year. Are you going to take your win money and pay off that wedding or plan a special honeymoon?
Jimy Hettes – "She spends a good chunk of it and she's not slowing down so I gotta win this fight and them some just to keep her happy. I'm hoping not only to win but to get a nice little bonus out of it too."
I've personally been following you for several years now, I've seen you fight for Pennsylvania Cage Fight and then ultimately go into the UFC. You were undefeated throughout your entire amateur career (4-0) and then when you were signed with the UFC you were still undefeated at 8-0. You won your first two fights in the UFC so you were 10-0 as a pro. All those amateur and pro fights at the time, you finished by submission. Then all of a sudden just like any fighter you hit a few stumbles. You are now 3-2 in the UFC. What do you have to say to people who think that the loser of this fight with Diego will be cut from the UFC?

Jimy Hettes – "I don't think of it as extra motivation or anything like that, you know? It's just, it is what it is. I look at every fight almost as do or die anyway so it doesn't really add any pressure or anything like that. It's just another fight for me. Every fight is a must win. Just because people are saying that doesn't put any more emphasis on the fact that I have to win."
You were a 2-time Keystone State Games Judo Gold Medalist and earned the nickname "Judo Jim" while training at Greg Jackson's Camp in Albuquerque, New Mexico. How did you go from Judo Jim to your current nickname "the Kid"?
Jimy Hettes – "I stopped doing judo. I used to do it, you know? It was fun, but they changed the rules up and it really messed with my game. I just focused more on MMA, I cut the judo out of my game and worked a lot more free style wrestling. That helped a lot. "The Kid" came just because I always looked so young, you know? Now a lot of people just know that as my name like asking 'When is the Kid fighting?' It sort of just stuck with me and that's the nickname, 'the Kid.'"
You fight at featherweight. The two biggest names in the featherweight division right now are the champion, Jose Aldo and of course his next opponent, Conor McGregor. What do you think about McGregor and all the hype that he is receiving?
Jimy Hettes – "As a person I think he is a real crappy person. He says a lot of stupid stuff. He's just an idiot sometimes but at the same time his fighting is very good. There's a lot to learn from him. I have the utmost respect for his fighting style. I just think that sometimes MMA is starting to lean toward the side of pro wrestling or something like that with all the theatrics. That's really not my style but whatever, it's cool. They gotta do what they gotta do."
As we mentioned earlier, you are on the UFC 183 fight card. Of course that is headlined by Nick Diaz vs. Anderson Silva. If you had to pick a winner, who do you go with?
Jimy Hettes – "I'm gonna go with Anderson Silva but at the same time, with that horrific accident, you don't know how he is gonna come back. But I've always been a big Anderson Silva fan so I'm really excited to see his comeback fight."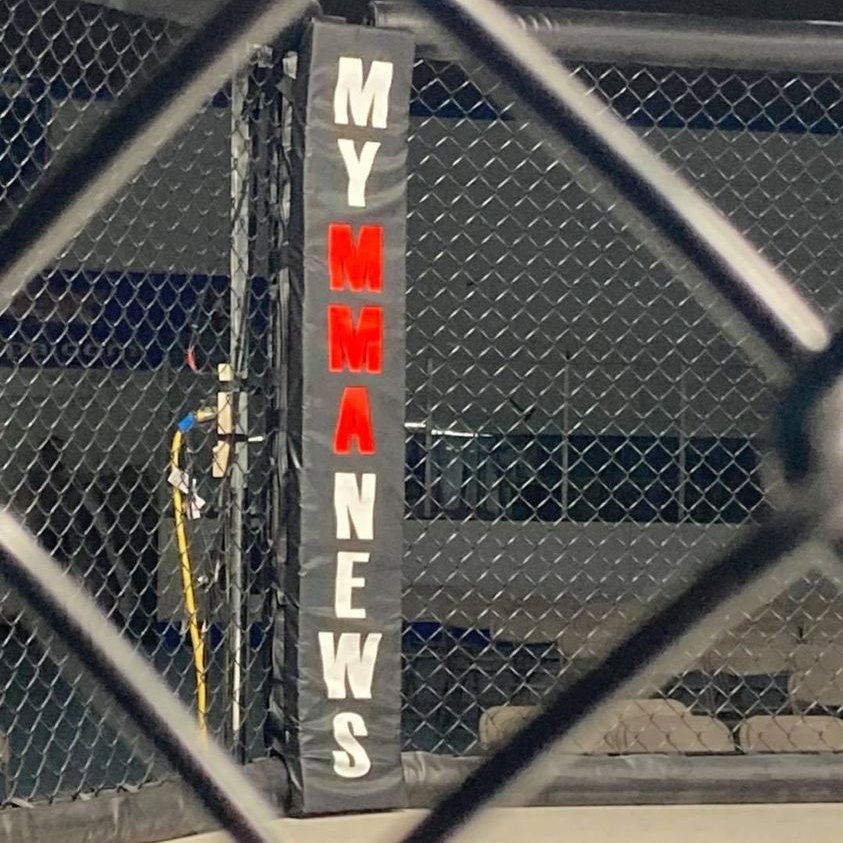 MyMMANews.com – We cover everything from MMA, BJJ, Bare Knuckle, Wrestling, Boxing, Kickboxing, and Judo
News, Opinions, Videos, Radio Shows, Photos and more.