How a Robson Moura Instructional DVD Helped Pioneer Jiu Jitsu in Ethiopia, and What You Can Do To Assist
Colán Stiùbhard, a Robson Moura blackbelt, out of Philadelphia, Pennsylvania, relocated to Baltimore, Maryland approximately 10 years ago.  Last year, during the surge of a global pandemic, Stiùbhard was sent to the East African country of Ethiopia for work.
"I was looking at being there for about two years so when I settled in I began looking for jiu-jitsu gyms in the area." Stiùbhard said. "I went to every gym in town and I couldn't find anything, anywhere."
He would come to realize that there was no official jiu jitsu structure or program in the country, thus if he wanted to remain active in martial arts, he would have branch out into new territory.
"That's when I said, 'F*ck it… I'll do Judo for two years," Stiùbhard said.
Little did he know, his decision to explore new territory would lead him down a path towards helping others, and being a part of a team that would help shape Ethiopia's jiu jitsu community.
Stiùbhard reached out to the International Judo Association and they gave him the name and email address of an individual who might be of assistance.
"It turned out that man was a blue belt named Yared Negusse (Nigusse), who ran a jiu jitsu program for the past four years based off of one seminar that he attended in Addis Ababa, the capital of Ethiopia, in 2013," Stiùbhard said.
The man who led that seminar eight years ago and inspired Negusse to begin his BJJ journey, was a brown belt under none other than Robson Moura, who also happens to heads the affiliation in which Stiùbhard earned his black belt under instructor, Aaron Morris.  Moura is a 6th degree black belt in Brazilian Jiu-Jitsu and a 8X World Champion.
"The man gave Negusse a Robson Moura instructional DVD and said, 'Hey, you're small. This guy matches your body type, you should follow his game.  He would then go to Italy once a year to train at a Gracie Barra school and compete at IBJFF in Italy," Stiùbhard stated.
"I showed up and the team had no name, no social media.  There is no way for them to buy mats or gi's in Ethiopia.  They were working out on mats that were donated by the Japanese Embassy for Judo," Stiùbhard said.
Within six months the team had adopted the name "Kao BJJ."
Kao is an ancient Ethiopian word for "Warrior King," Stiùbhard described.
Everything had come full circle without planned design.
The team now has a social media page to go along with their name and has since been affiliated with the Robson Moura team out of Tampa Bay, Florida.
"The team now has a path forward in terms of progression for rank," Stiùbhard said.  "I've been training with them now for about six months as the head coach of the team.  I came home a few weeks ago to visit family and friends, and train at Baltimore BJJ where I've trained off and on for about the past five years."
While at Baltimore BJJ, Stiùbhard spoke to professional mixed martial artist, Robert Sullivan and told him that he is looking to collect gi's to help the students in Ethiopia better prepare themselves for competition.  Sullivan, along with a handful of others from the gym contributed what the could to get the process started.
Stiùbhard will continue his endeavors in support of Kao Jiu Jitsu, with two events this coming week.
First up is an event at World Class Martial Arts, owned by Aaron Morris.  The open-mat fundraiser will be held at the school's location in Holmes, Pennsylvania.
The second, also at WCMA, will be a "Turkey Roll" on Thanksgiving Day where the group will look to collect gi's, rashguards, no-gi shorts, etc.
Also, because there are no local competitions for Kao BJJ students to enter, Stiùbhard will be collecting monetary donations during the two fundraisers, to help assist the team to travel and compete in the African championships, possibly in Tunisia, North Africa, to get some competition experience under their belts.
When Stiùbhard first arrived at the gym in Ethiopia he said there were approximately 7-10 students at the first class, and the gym has now grown to 60 – 70 students who regularly attend class.
In 2019, someone funded Negusse to attend the African Championship as a blue belt, Stiùbhard states.
"The African Championship is not like a tournament here," he said.  "It is basically, you fight for your country, at a certain weight.  There's no belt ranks.  It's just 'you're up,' Stiùbhard said.
Negusse made a statement at the tournament, earning a gold medal over athletes with far more experience.
"For me this is important to be a BJJ missionary for a sport that the country is so starved for," Stiùbhard said.
"Yared Negusse is the pioneer of jiu jitsu in Ethiopia," Stiùbhard said.  "I'm only there for two years.  Yared has been carrying and will continue to carry the torch as the top guy for jiu jitsu in the country."
---
Robson Moura message to Kao BJJ club below:
---
---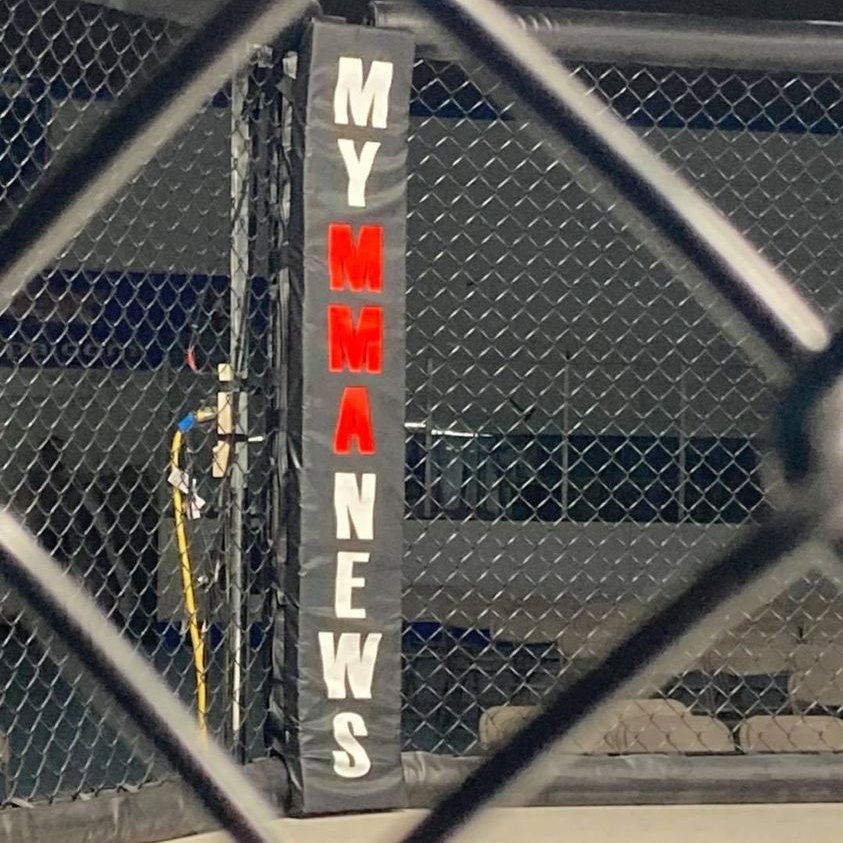 MyMMANews.com – We cover everything from MMA, BJJ, Bare Knuckle, Wrestling, Boxing, Kickboxing, and Judo
News, Opinions, Videos, Radio Shows, Photos and more.