Julianna Pena: I want to beat up Ronda Rousey
Julianna Pena: I want to beat up Ronda Rousey
The number five-ranked UFC women's bantamweight, Julianna Pena was in the Poconos last weekend doing an appearance with Get Me A Fighter, when MyMMANews.com caught up with her at Mountain Creek Grill in Bartonsville, Pennsylvania.
The Venezuelan Vixen talks career progression, defeating Cat Zingano, title shot and desire to beat up Ronda Rousey.
MyMMANews – You are currently undefeated in the UFC with a 4-0 record.  Before coming to the UFC and winning the Ultimate Fighter you lost your last two fights.  What changed in that process that now you are fighting in the best organization in the world against the best fighters in the world?  What changed for you?
Julianna Pena – "You know, those two losses was a really hard time in my career?  I had just recently got ran over.  I was walking on the sidewalk.  I got ran over by a car.  My nose was shattered, and I had a fight like seven days before that against Lauren Murphy in Alaska.  That put me out for a while up until my nose healed and I took a fight on short notice to save an MMA show locally that lost their main event so I stepped in, did them a favor, and I took my first loss, not taking her serious at all because at that point I thought it was just me and Miesha (Tate) in the state of Washington that knew how to roll and what fighting was all about so I definitely underestimated my opponent.  My second loss, I cut 23-pounds in eight days and I was completely emaciated.  I couldn't make a fist; I was dehydrated and I didn't know what I was doing so I think with those two losses before getting into the UFC, I was taking my career as seriously as I could have.  I think after those two losses and after taking my career very seriously after that, knowing that women have the potential to fight in the UFC is when I started to nail everything down more solidly.  I started to get more serious about my training, take my fights more seriously.  I quit taking short notice fights and so far its been successful."
MyMMANews – Your last fight was at UFC 200.  It was a win over Cat Zingano.  You are currently ranked number five and Valentina Shevchenko is ranked number three.  Pretend I am UFC President Dana White for just a minute and tell my why I should skip number three and go to number five.
Julianna Pena – "Ok, Dana…you know that you guys literally created a number three to jump ahead of me, to be number three, so you know it's bull, you know it.  This girl already lost to the champion.  I already won the Ultimate Fighter.  I'm the first female to win the Ultimate Fighter.  I've never been rewarded for that.  I didn't get no Land Rover.  I didn't get any extra bonus for fight of the season or submission of the season even though I finished everyone inside of two rounds.  I had the best fights in my opinion.  You know, I was never rewarded for that.  The other girls in the 115-division season got a belt at the end of the Ultimate Fighter.  I've finished and fought everybody and I don't think anyone in the women's division has beat more people and not got a title shot.  I've seen girls take losses and get title shots so for them to just create this number three when I just beat number three and to jump her ahead of me, it makes absolutely no sense to me.  So for the fact that I haven't got a title shot, I can't wrap my brain around it for the life of me.  And nobody is more deserving of this title shot than I am, so I feel I'm the clear cut choice for being the number one contender.  I don't look at myself as being ranked number five.  I look at myself as ranked number one.  I just want to fight for the belt and fight for what's mine and show everyone that I am the force to be reckoned with, something I've been saying for many years."
MyMMANews – So Amanda Nunes is the champion and recently you said in an interview (SFLC Podcast) that you feel she is ducking you.  You've also had your issues with Ronda Rousy who is currently sitting on the shelf. She's not coming back.  So, given the opportunity, either a title fight or the money fight with Ronda Rousey which do you choose?  Title fight or money fight?
Julianna Pena – "You know, in this case it's not about the money.  It's about pride.  It's about this girl telling me I don't deserve to breathe the same air as another human being.  I want to beat up Ronda Rousey.  And so, I will take that Ronda fight all day long."
MyMMANews – We have a couple of fan questions.  The first one comes from Thomas Pallone.  He's asking, 'Suppose you get the next title shot and win the title…where would you want your first title defense to take place?' 
Julianna Pena – "5-0-9- Spokane, Washington, where I'm from.  I would love to have a card in Spokane, and I think it would sell out and just be an amazing show."
MyMMANews – Second question and it will be our last question.  You have had an incredibly impressive fight career but if you had to do one thing over or choose to do one thing differently, what would you choose?
Julianna Pena – "I would have started martial arts at a younger age.  I was never involved in any combat sports growing up.  I never wrestled or did Tae Kwon Do, no judo.  I threw my first punch ever at 19-years old, and I haven't looked back since.  I've been able to make a career out of it.  I'm very blessed for that but I think I would be a lot further along in the game if I started combat sports and training martial arts at a younger age."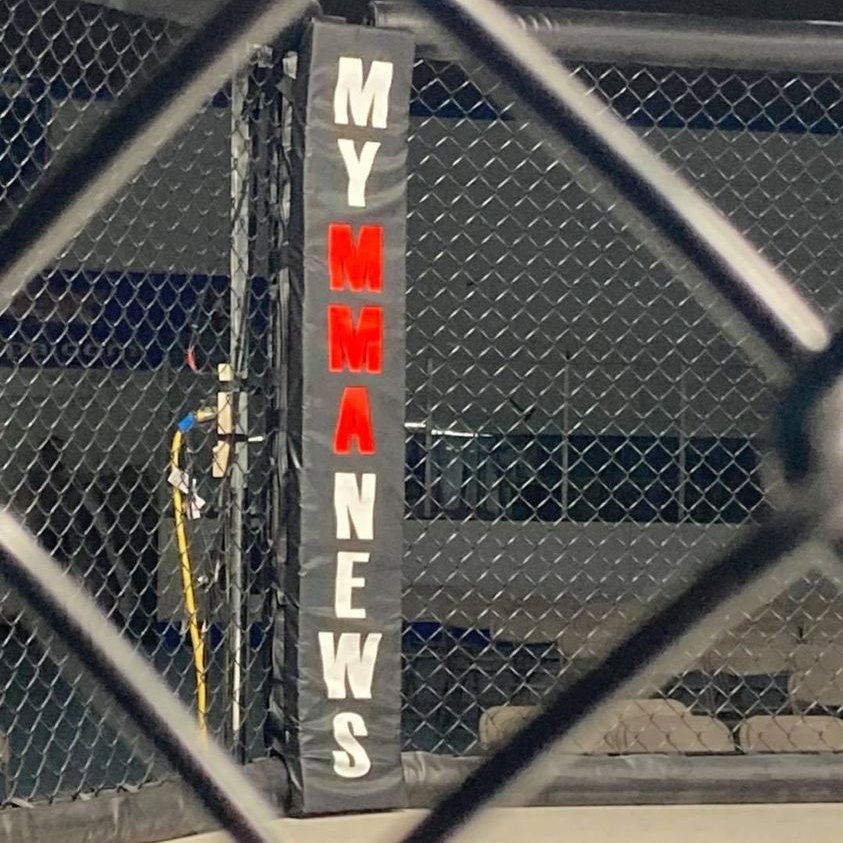 MyMMANews.com – We cover everything from MMA, BJJ, Bare Knuckle, Wrestling, Boxing, Kickboxing, and Judo
News, Opinions, Videos, Radio Shows, Photos and more.