Lou Giordano & Brandon Gibson talk working with Jon Jones
SFLC Podcast: Episode 122 – Lou Giordano & Brandon Gibson talks working with Jon Jones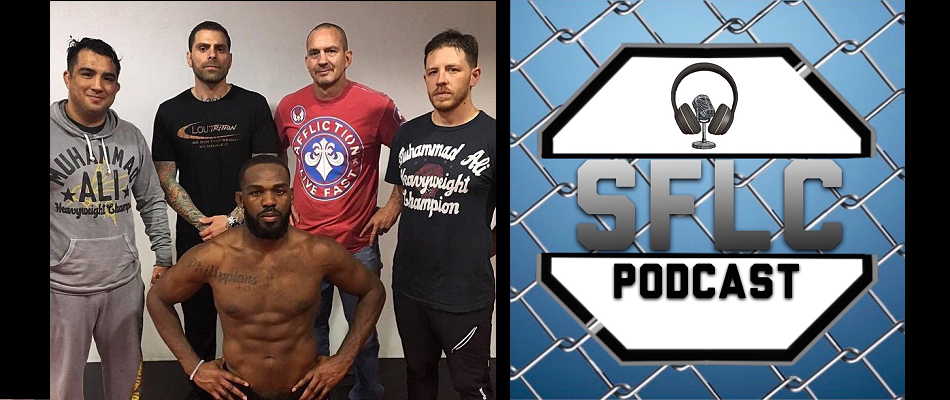 On this 122nd episode of the SFLC Podcast, two men who have recently worked closely with former UFC light heavyweight champion, Jon Jones, in preparation for UFC 197 join the show.
Loutrition
Lou Giordano (@lou_trition)is the weight management specialist for several big stars in the world of mixed martial arts. Most recently he work with Jon Jones, now he'll be working with Andrei Arlovski as he prepares for UFC Rotterdam. Are there any other fighters joining the roster? Find out here.
Brandon Gibson
Speaking of Jon Jones, we were joined by his striking coach at Jackson-Winklejohn, Brandon "Six Gun" Gibson (@SixGunGibson) to talk about the main event of UFC 197 and much more.
Listen here