Korobkov vs. Nagibin added t0 M-1 Challenge 66
Nemkov defending title vs. Yusupov, Puetz returning vs. Seledtsov
M-1 Challenge 66, May 27 in Orenburg City, Russia
An intriguing fight between a pair of Russian featherweights, Mikhail Korobkov and Timur Nagibin, has been added to the M-1 Challenge 66 event, May 27 in Orenburg City, Russia.
In the main event, M-1 Challenge light heavyweight champion
Viktor Nemkov
(23-5-0, M-1: 14-4-0)
will defend his against challenger
Rashid Yusupov
(6-2-0, M-1: 3-1-0). Former
M-1 Challenge light heavyweight champion Stephan "T-800" Puetz
(13-2-0, M-1: 4-1-0), fighting out of Munich, Germany,
also returns to face M-1 Global-debuting Andrey Seledtsov
5-1-0, M-1: 0-0-0), who is a former Spetsnev solider
.
M-1 Challenge 66
will be streamed live from Moscow in high definition on
www.M1Global.TV
. Viewers will be able to watch the preliminary fights and main card by logging on to register at
www.M1Global.TV
.
Fans may watch all of the action on their computers, as well as on Android and Apple smart phones and tablets.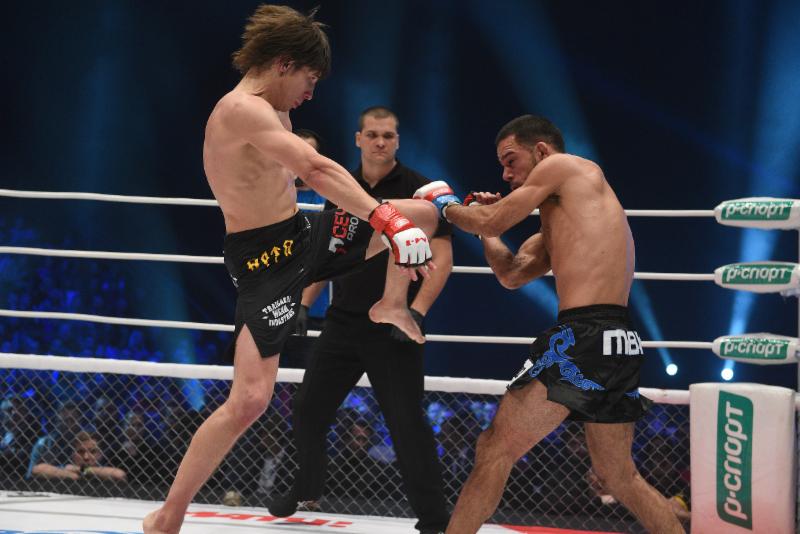 Korobkov (9-0-1, M-1: 0-0-1) is coming off of a hard-fought draw with Rodrigo Magalhaes (see above picture) last December at M-1 Challenge 63, in which he had his 9-fight win streak snapped that started with his pro debut.
Nagibin has reeled-off seven consecutive wins since he lost his pro debut.  At M-1 Challenge 64 this past February, he won a decision over Andrey Lezhnev.  Nagibin is known for his powerful kicks (see picture below) and back-fists.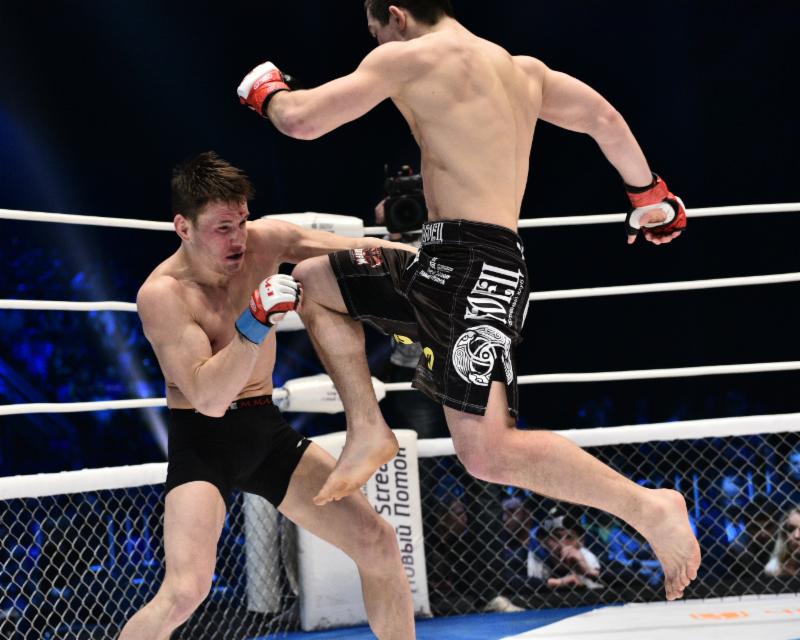 Twitter & Instagram:
@M1GlobalNews
@VFinkelchtein
@M1Global
Facebook: