Man Fatally Shot at MMA Gym Identified; Shooter Still Loose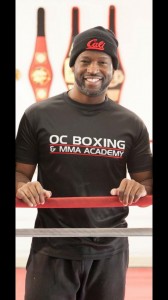 A man was fatally shot Thursday inside a boxing and MMA gym on the 14000 block of Newport Avenue in Tustin, police said. Police were called at 12:12 p.m. yesterday, to the strip mall at 14051 Newport Avenue, where the OC Boxing & MMA Academy is located.
The Orange County Coroner identified the victim on Friday as 44-year-old Fahness Lutalo.
Tustin Police Lt. Robert Wright said the police are searching for a man who fatally shot Lutalo.
The gunman fled, but police are unsure whether he fled on foot or in a vehicle. Detectives are reviewing surveillance video from nearby businesses to determine whether the incident was recorded, Wright said.