Mark Wirth "Aiming High" With UFC Hopes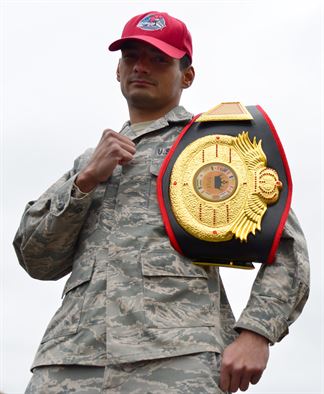 For Mark Wirth, competing in mixed martial arts has been a dream of his since he was 15 years old.
It began while watching the Ultimate Fighter which then transitioned into him training Muay Thai in his hometown of Fresno, California.
Now, 26 years old, Wirth, or Mark "The Wolf" Wirth, as he is more commonly referred as, is serving in the United States Air Force holds a 4-0 amateur mixed martial arts record.
He met his wife while they were still in high school and the couple were married at 19.
DECISION TO AIM HIGH
"Times were tough and I couldn't find a full time job, so we both decided joining the Air Force would be our best decision. So at 21, to provide for my wife who was expecting our first child, I made the choice to go into the Air Force. In October 2010 I left for boot camp and December 2010, while I was in boot camp our first child was born," Wirth said.
"I wasn't sure if I would actually make this dream of mine happen but after being selected to be stationed in Japan as our first base (Misawa, Japan), I began training again," he said.  The gym, "The Wolf" trained at was called, "Paraestra" in Hachinohe, Japan.
FIGHTING FOR THE NATION
While in Japan, Wirth deployed twice.
"The first deployment, I was sent to Oman in Saudi Arabia and there I started and ran a boxing class and began training for my first fight, for after my return."
He fought on and won an amateur boxing bout called Friday Night Fight Nights on Misawa Air Force Base (AFB).
"It was the best feeling in the world, and that night in November 2012 my wife and I decided to try to make this crazy and amazing dream happen! We both agreed that I would finish my remaining four years in the Air Force and we would get out, so I could purse this professionally," he said.
"After one year of being home, I deployed again to Guam for six months, and was training with an MMA gym there called Spike 22. I had already done one boxing match and two kickboxing matches before I left to Guam. When in Guam, I trained constantly since I knew we were moving stateside to Montana and there were tons of opportunities for amateur MMA fighters there."
"When we first arrived in Great Falls, MT in August 2014, my first daughter was three years old and my wife was 35 weeks pregnant, with my son."
WOLFPACK
Wirth then joined a mixed martial arts team called "Team Wolfpack."
"My son was born in Sept 2014, and I fought my first MMA fight in December of 2014 and won in the first round by KO."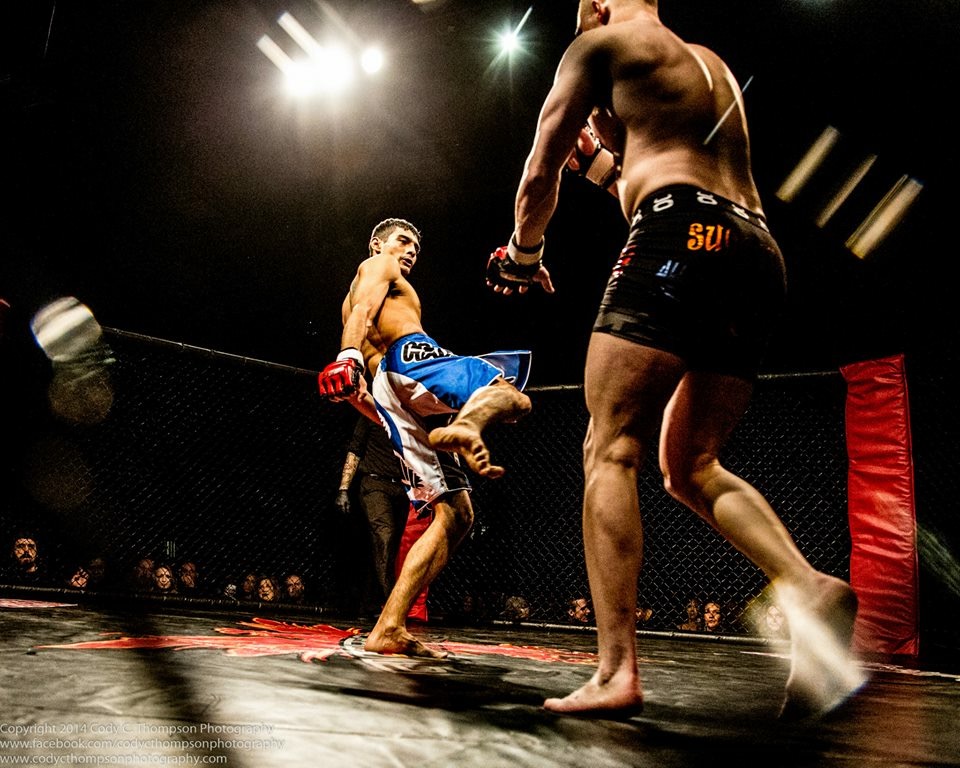 Wirth then had his second fight in January 2015, winning by TKO and then had third fight had to be put on hold a few months due to a temporary duty assignment away from his family.
"I was gone from April-July and when I came back I fought September 2015, and won again by unanimous decision against a guy who at the time had 20 amateur MMA fights.
Then in October 2015 I won my first belt for the 125lb class.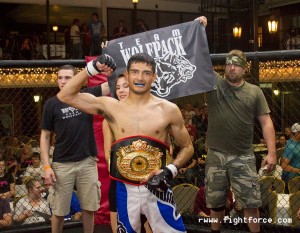 "This next week on Saturday March 19, I will be defending my title," he said.
"My military contract is up in October 2016, and my wife, kids and I are moving back to California so I can pursue my dream of becoming a pro UFC fighter. We've visited some gyms and have some ideas of where I would like to train, if given the opportunity!"
From everyone at MyMMANews.com, "Best of Luck Mark Wirth and Family.  Thank you for your service."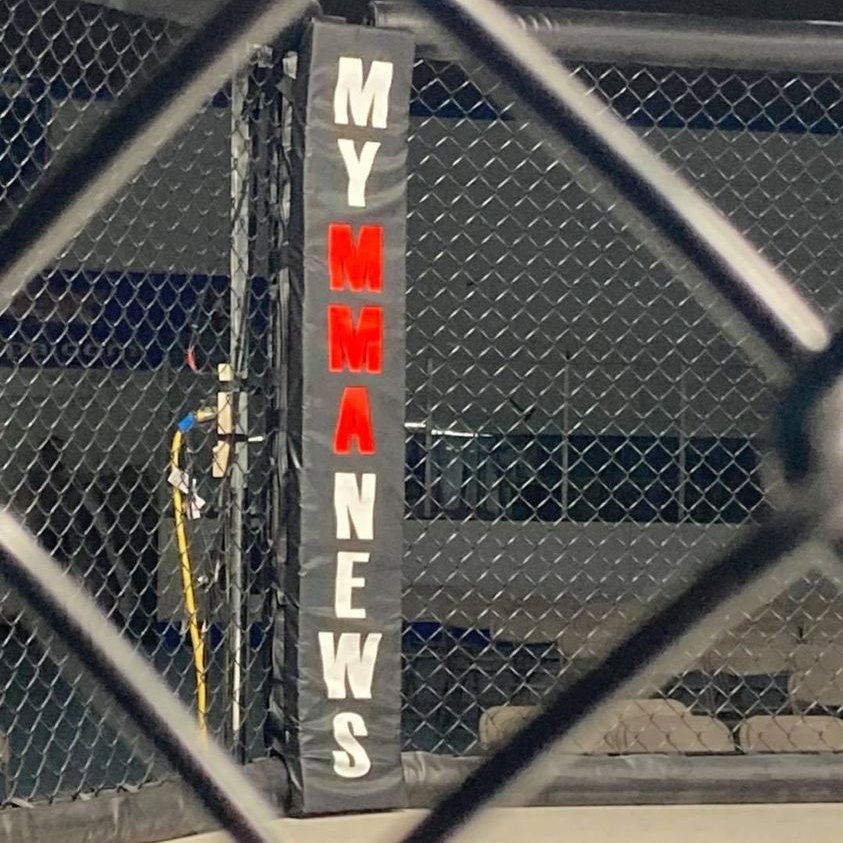 MyMMANews.com – We cover everything from MMA, BJJ, Bare Knuckle, Wrestling, Boxing, Kickboxing, and Judo
News, Opinions, Videos, Radio Shows, Photos and more.