Maverick MMA 9 results – Paul Sims vs. Rich Patishnock
Maverick MMA held Maverick MMA 9 tonight from the Sherman Theater in Stroudsburg, Pennsylvania.  MyMMANews.com is on the scene with all your Maverick MMA 9 results.
The main event is a lightweight bout between Paul Sims and Rich Patishnock.
The first fight on the night was a 175-pound catchweight bout between Obinna Edgebike of MPR Endurance and Eddie Wisnowski.  Edgebike controls the majority of the first round with a dominant position on the ground but no damage inflicted.  He drops Wisnowski early in the second frame with a big right hand and then works for a choke.  Wisnowski fights back to his feet only to be taken down again.   Edgebike gets the takedown once again to start the third frame and remains in a top position as his opponent tries to work a guillotine.  This fight goes the distance in favor of the MPR Endurance prospect.
The second bout of the night featured two ladies in Marissa "Dynamite" Jean and Driven Gym's Liz Welch.  Welch comes with a gas tank for days, just unloading on her opponent.  She cuts Jean and the fight is temporarily stopped so a cageside physician can take a peak.  When the fight resumes, both fighters are throwing hands.  Jean is leaking from her left eye.  Blood is wiped from the cage floor in between rounds and the fight continues for a second frame.  What a fight…. both ladies are throwing.  This fight is all stand up.  Jean rocking Welch now.  Welch has a black eye starting to develop.  This fight could one round a piece thus far.  Welch catches a kick from Jean.  Gym tripped and lands an upkick on the way down.  She immediately pops back up.  Welch working a standing guillotine.  They move back to the center of the cage and unload everything in their arsenal until time expires.  Amazing fight.  This one is a split decision in favor of Jean.
Michael DeLouisa put his Maverick MMA amateur welterweight title on the line against the 'African Warrior' Ibrahim Kallie.  After a brief exchange of hands, DeLouisa takes the challenger down.  Kallie works back to the feet and DeLouisa puts him back down.  DeLouisa gets full mount but cannot finish the fight before the round expires. DeLouisa keeps the pace for the following two rounds, taunting his opponent, working submissions, landing strikes.  He wins unanimously and retains his belt.
The pop for Brett Floyd was incredible tonight at the Sherman Theater.  The Gracie New Jersey star was walk to the cage by teammate and UFC star Mickey Gall. Gocklin, a student at Pure Mixed Martial Arts did not let that deter him and put on a fantastic fight, dominating his opponent before forcing referee Jimmy Chappell to call a halt to the contest.
Russ Korbul and Jason Manning fought for the organization's 205-pound title.  Korbul, another Gracie New Jersey prospect was the smaller of the two fighters when they met inside the cage.  Korbul worked near a full round for a takedown, holding on to his opponent's leg and trying to peel him down without success. Manning comes out quick in the third frame and starts throwing bombs.  Korbul gets the takedown he has been looking for.  The fight goes the distance and Manning claims the gold.
LJ Reboli made his pro MMA debut against Mike Taylor tonight in Stroudsburg.  What an impressive start.  29 second knockout.  WOW!!!!  It appears Taylor may have a broken nose.
Shedrick Goodridge starts off his fight with John Heath with lighting quick leg kicks that echo throughout the Sherman Theater.  Back and forth the hands fly between the two.  Heath coming on strong.  Fight goes to the ground and Goodridge is in Heath's guard when time expires.  It appeared as if Heath rolled over onto Goodridge's arm during an armbar.  Goodridge in pain and falls to canvas.  He gets to his corner and Heath is taunting him.  The break between rounds lasts more than a minute and Heath's corner wants the fight called off as they feel their opponent did not answer the bell.  The referee argues against it and the fight continues into the second round.  Moments later the fight is over by way of technical knockout as Heath finishes the fight with punches.  Heath then calls out Matt Hamill, the organization's light heavyweight champion.
In the night's co-main event Elijah Gbollie met Kris Gratalo.   Gratalo drops Gbollie with a big right hand and rushes in.  Gratalo throws a haymaker but misses.  He is able to save the dominant position when he grabs hold of his opponent's legs and sneaks in a takedown.  Gratalo takes back and climbs up top for a rear-naked choke.  Gbollie tries to spike Gratalo's head into the canvas.  It sounds loud but does not appear to have an effect on Gratalo as he keeps hold of the choke.  Gratalo might have been cut from the drop as cutman Paul Querido is working on him between rounds.  Gratalo lands a big takedown to open up the second round.  Gratalo was in a dominant top position and working for submissions when the referee stood them up.  Very bad move on the official's part.  The fight resumes standing and again Gratalo is getting the better of Gbollie in the grappling department as he lands yet another takedown.  Gratalo should win this second round easily.  The third round is more of the same for Gratalo.  Dominant round, working for submissions.  He will win this fight unanimously.
Rich Patishnock starts fast against Paul Sims in the main event, using those Muay Thai knees he has been practicing at Driven Gym.  Patishnock jumps guard and locks in a guillotine.  He fights with his position and eventually the choke is released.  Sims starts throwing down bombs from top position and then locks up his own guillotine while Patishnock flips around to stay alive.  He braces on his toes and fights out.  Patishnock then jumps for another guillotine of his own but falls short.  Now on top, Sims again starts throwing his hands.  They work the full five minutes and will see a second round.  Patishnock starts with leg kicks in the second.  Sims rocks Patishnock but he survives.  The fight makes way to the ground again and Patishnock finally gets that guillotine choke he was trying to find all night.  He wins in his hometown of Stroudsburg.
Maverick MMA 9 results below:
Rich Patishnock defeated Paul Sims via submission (guillotine choke) – Round 2, 1:18
Kris Gratalo defeated Elijah Gbollie via unanimous decision (30-27, 30-27, 30-27)
John Heath defeated Shedrick Goodridge via TKO – Round 2, 1:08
LJ Reboli defeated Mike Taylor via knockout – Round 1, 0:29
Jason Manning defeated Russ Korbul via unanimous decision (30-27, 29-28, 29-28)
Kevin Gocklin defeated Brett Floyd via TKO – Round 3, 2:30
Michael DeLouisa defeated Ibrahim Kallie via unanimous decision (30-27, 30-27, 30-27) for amateur welterweight championship
Natalie Schlesinger defeated Kelsey Gilmore via unanimous decision (30-27, 29-28, 29-28)
Chris Kwiatkowski defeated Tyler Schwartz via submission ( guillotine choke) – Round 3, 0:58
Marissa Jean defeated Liz Welch via split decision (29-28, 29-28, 29-28)
Obinna Edgebike defeated Eddie Wisnowski via unanimous decision (30-37, 30-27, 30-27)
Maverick MMA 9 fight card below: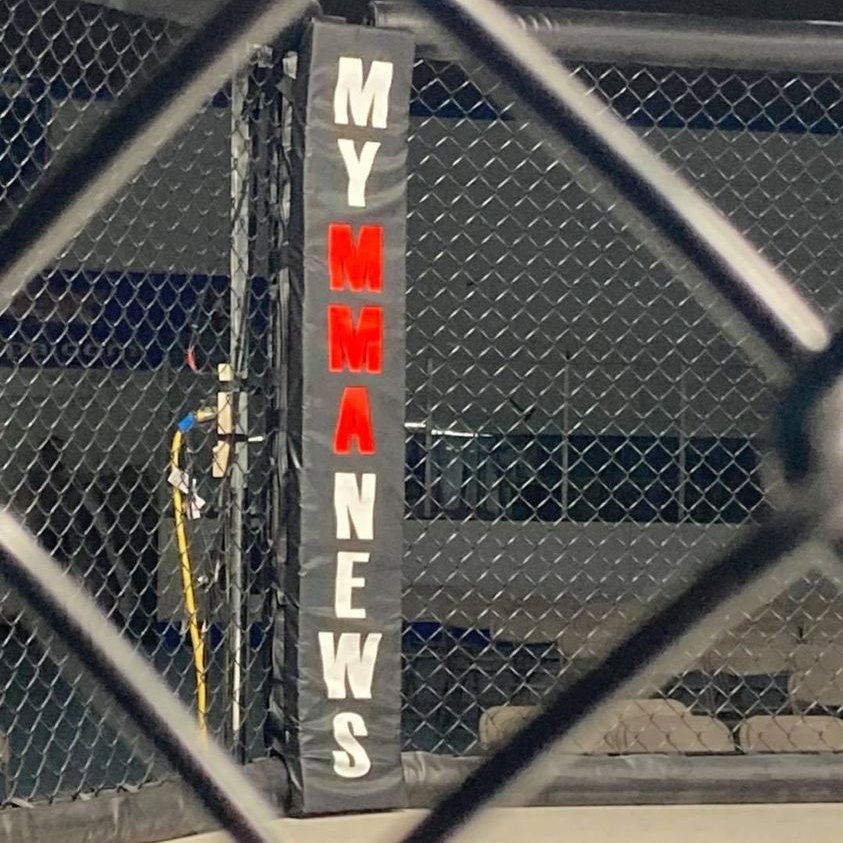 MyMMANews.com – We cover everything from MMA, BJJ, Bare Knuckle, Wrestling, Boxing, Kickboxing, and Judo
News, Opinions, Videos, Radio Shows, Photos and more.