Mayhem Miller allegedly assaults Ian McCall's ex wife
Mayhem Miller allegedly assaults Ian McCall's ex wife
Some people just can't stay out of trouble.  This might be the case for Jason "Mayhem" Miller as he is now being accused for assault by the ex-wife of UFC flyweight Ian "Uncle Creepy" McCall.
Shay McCall posted photos to Instagram stating:
"3 days I was physco ally assaulted by #mayhem #miller #ufc just for confronting him on something I didn't want to be around. I was strangled…. Ext yes I did press charges."
"Thank you everyone for your support he will pay when reality kicks in.. If he ever does and he is in jail"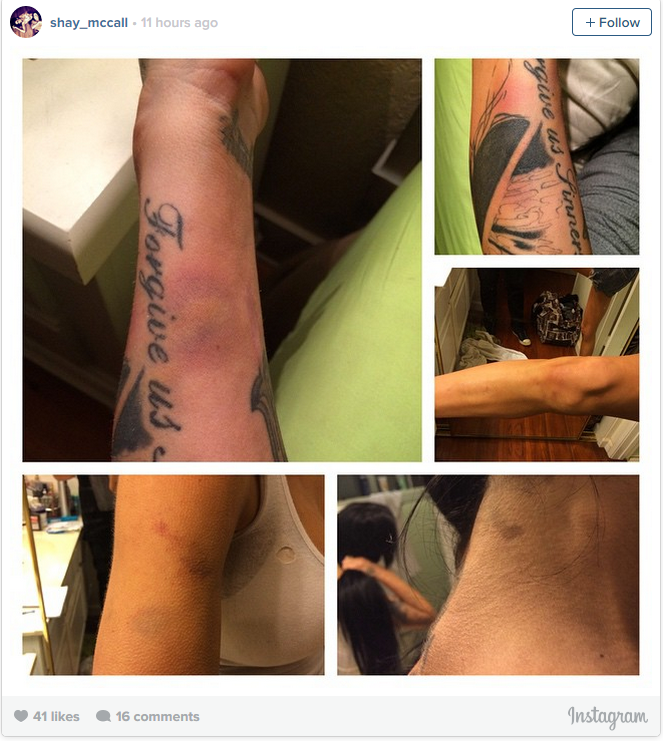 Miller who has been in and out of the legal system, most recently for a standoff with police who surround his home last year has already responded to the claims.