No longer at odds, Frank to corner brother, Ken Shamrock, vs Gracie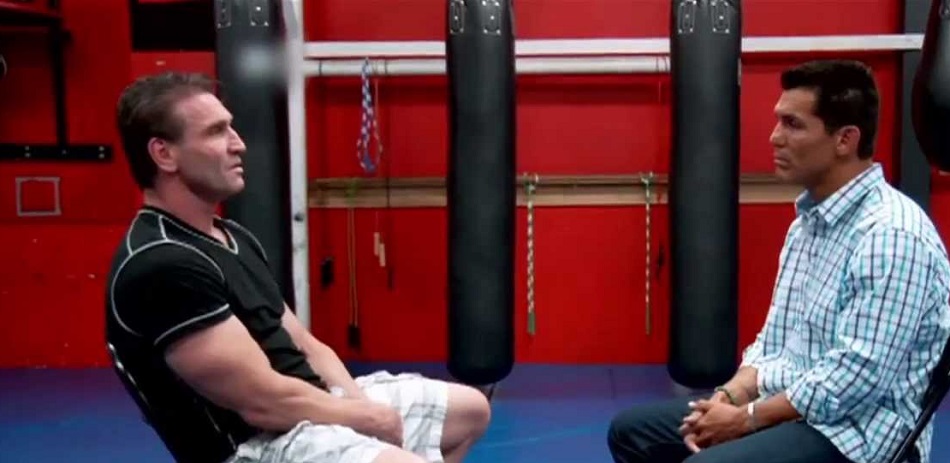 Bellator 149: "Gracie vs. Shamrock III" is scheduled for Friday, February 19th at the Toyota Center in Houston, Texas, and will air live on Spike TV.  The event is headlined by UFC Hall of Famers, Royce Gracie and Ken Shamrock meeting for a third time.
The bigger story here however might be that brothers, Ken (51) and Frank Shamrock (43) are putting aside their more than 15-year feud to work as a team during the fight.  No, they won't double team Gracie, but Frank will be in the corner of older brother Ken.
Below is a 44-minute documentary on Frank and the feud with Ken.  It is called, "Frank Shamrock: Bound by Blood."

The feud started when Frank left their father, Bob Shamrock's Lion's Den gym, to pursue his own MMA camp.  Ken said that Frank did not attend their father's funeral when he passed and from there tensions rose among the two.  There were even talks of the brothers fighting one another but that never came to fruition.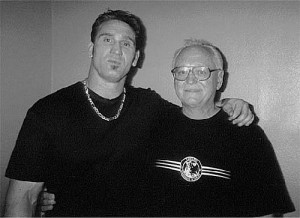 Ken acknowledged Wednesday that the relationship is not what it once was. But there have been steps taken to improve it in recent months and years.
"You gotta forgive and just gotta move forward," Ken said. "And work with what you've got. I think me and Frank have been doing that slowly. He's not fake; I'm not fake. So, it's not like we're gonna smile and hug each other and pretend like nothing ever happened, because it's not true. But what we will do is recognize that we need to move forward."
"I've always loved Ken and never really had an issue with him," Frank told MMA Fighting on Wednesday via phone. "It was kind of him with me. I'd like to think we've all grown and we're back to being a family again.
"There was a huge part of my life where he was my teacher and he was my guiding force for a long time. Then he just wasn't there. It was challenging. As a fighter and a student, he was the fighter I emulated. To lose that, it took a lot of searching and a lot of moving around until I was able to rebuild that guiding force again."
"He doesn't really have any other positions of strength that are gonna hurt Ken," Frank said of Gracie. "Our whole strategy for that — or my strategy — will be to change the dynamics of the guard, so that he can't hold it and he can't rest there, and force him to wrestle and box and do the other things that will make a 49-year-old jiu-jitsu man tired."
"Now, it feels like it's kind of come full circle again," Frank said. "The fact that he's asked me to be in his corner and help him with strategy and stuff is just a huge honor to me, to be in a position in knowledge and helpfulness."