Fight Family Knocks Cancer Out, Not Once, Not Twice, But Three Times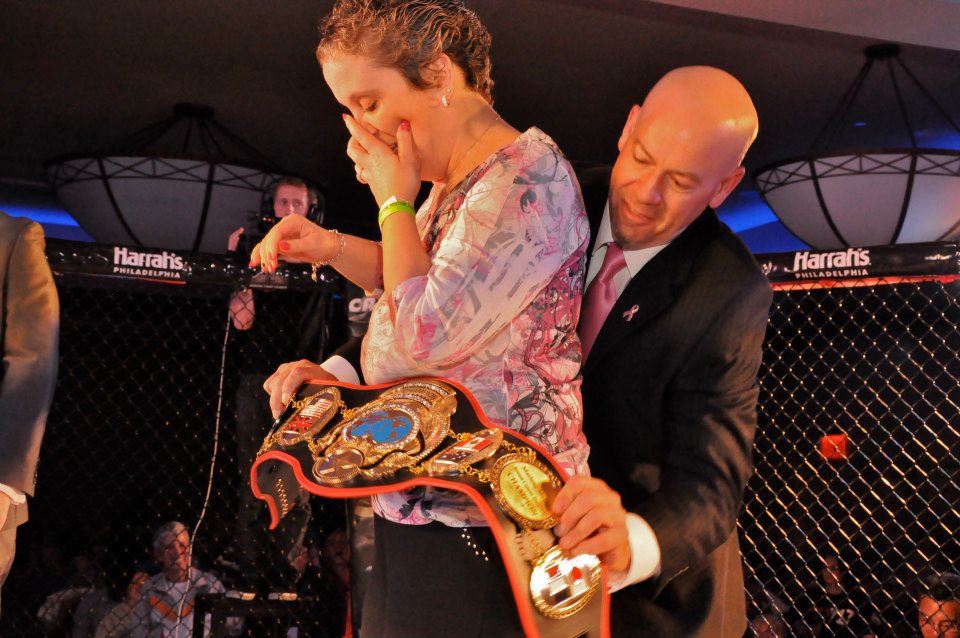 Most of us could not imagine the feeling or the reaction that would soon follow if you were told by a medical professional that you have been diagnosed with cancer.  The emotional rollercoaster that would follow cannot me explained with justice.  It is something that we all fear for not only ourselves but also our loved ones.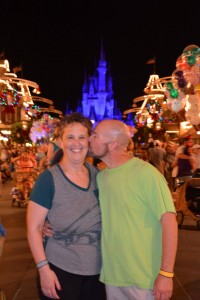 Take that punch to the gut and repeat it two more times, only harder.  This is exactly what happened to Marlene Meloni.  Marlene would be diagnosed with cancer, not once, not twice, but on three separate occasions.  Two times she thought she had the disease down and out for the count, but it came back for a third round.
Currently Marlene is 100 percent cancer free, something she and her family as well as her extended mixed martial arts family are extremely grateful for. Marlene is married to Bob Meloni, a jack of all trades when it comes to the fight business.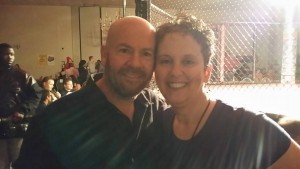 Now 45 years old and married to Bob for 20 years come this April, Marlene wants people to understand how you can defy the odds.
Learning You Have Cancer
"I had thyroid cancer in 2008, breast cancer in 2011, which was later determined after successful surgery to be stage 3a," Marlene said.  "Saying that I was paralyzed with fear would be an understatement. My anxiety was at an all time high."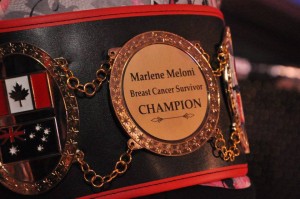 "Even though I was cancer free after surgery, they told me that because I was 41 at that time, they recommended eight chemotherapy sessions and 35 radiation treatments because although contained, I had 27 lymph nodes removed from my left arm and eight nodes tested positive for cancer."
"Chemotherapy and radiation were an insurance policy. Then late last year, I spotted a suspicious spot on the underside of my left arm and it turned out to be early stage melanoma."
Marlene said it was a very invasive procedure and she had a difficult time dealing with that.
"I am better now, and I have to be evaluated by five doctors at Fox Chase Cancer Center on a regular basis. I am fortunate to have such exceptional care."
Advice to Others
Marlene said that if you think something is wrong, go to a doctor immediately.  It may turn out to be nothing, but if it is something, it is better to catch it early on.
"What made me go to the doctor for my thyroid was two things. My neck was visibly swollen and when I laid down to relax, I was unable to swallow," she said.
"Things people pretty much take for granted and don't think about. Struggling with swallowing was a big red flag for me. My initial reaction was denial and disbelief as was Bob's. Little did we know what was in store for us three years later."
"It's ironic how I initially wanted news of all of this to be suppressed, but now it gives me tremendous comfort to share my story. If this can help one person who is struggling, mission accomplished," she said.
The MMA Family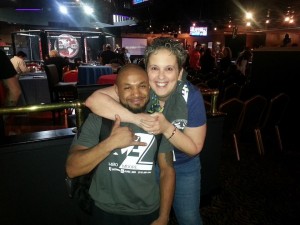 "People in the MMA community have been beyond supportive and compassionate about my story," Marlene said.  "I have met some truly remarkable people from mixed martial arts."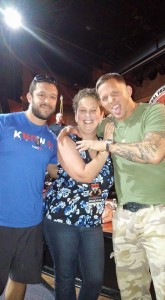 From the Author (Eric Kowal)
The idea for this story began just a few short weeks ago while at the bar with Bob, post World Cagefighting Championships 15 in Lancaster, Pennsylvania.
I've known Bob for a few years now through the MMA promotions we have frequently covered in the northeast.   I had just concluded writing a recap for the evening and went to the bar for a drink.  Bob was there, along with promoter, Doug Yasinky.  Bob bought me a beer and we began discussing the epic nights of fights we just witness along with his day-to-day job as a postman.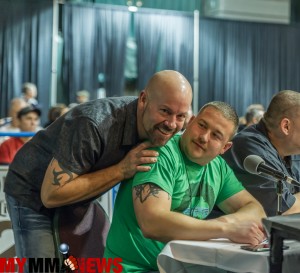 Bob is noticeably thinner and more fit than usual (not that he was out of shape) but now he is very tone.  We talked about his new training regimen and he immediately turned the focus to his wife, Marlene.
He told me of her recent battles with cancer and how she had overcome adversity.  His face lit up like a Christmas tree and he said "If she can do it, I can do it."
Bob is easily one of the most charismatic individuals you will ever meet in the sport of mixed martial arts.  He is a natural talent on the microphone.  The amount of energy he puts into an event is remarkable, but he said "it fails in comparison to what my wife is going through everyday."
I have been embraced by the guys at WCC and some of the other local MMA organizations so I felt inclined to at least tell the story and inform others of the dangers that are out there.  Your health matters and if the story of Marlene and Bob gets one person off the couch and into the doctor's office, then I did my job.  Below is a little bit more about the career of Mr. Bob Meloni.
All About Bob
In 2005, Bob worked with Felix Martinez to help launch Cage Fury Fighting Championships (CFFC).
"We had the first event in June 2006," he said.
"Dan Miller, Carmello Marrero, and Marcus Davis (after his stint on TUF and subsequently he went back to UFC) all fought on this card at Boardwalk Hall in AC. I wanted to do commentary but settled for handling things backstage during the fight," Meloni said.
"By the second event, I was sitting next to Dan Severn at the commentary table," he said.
"CFFC went out of business for a period after a pay-per-view event bombed. Kimbo Slice in his first official MMA fight vs Ray Mercer was the main event. I wound up working at events for several promoters that I had met."
Meloni would work Ring of Combat, Asylum and New Breed events and wound up interviewing Jon Jones two weeks after he won the UFC light heavyweight championship. Later on, Meloni hooked up with David Feldman and did almost 40 shows with him and Xtreme Fight Events (XFE).
Then after merger with CFFC, Meloni helped out Global Proving Ground (GPG).
"I am not an employee and never have been one," Meloni said.  "I am an independent contractor. I help with GPG promotional things like social media, prep for TV production, work with Bickings Multimedia for video, and also give my input on fighters, and other event necessities. And of course post fight interviews"
"For World Cagefighting Championships (WCC), I have been helping with the social media promotions and working with Bickings for prefight hype and lending a helping hand at event site set up til fight time, then post-fight interviews."
Stay Strong Marlene.  You are a Champion.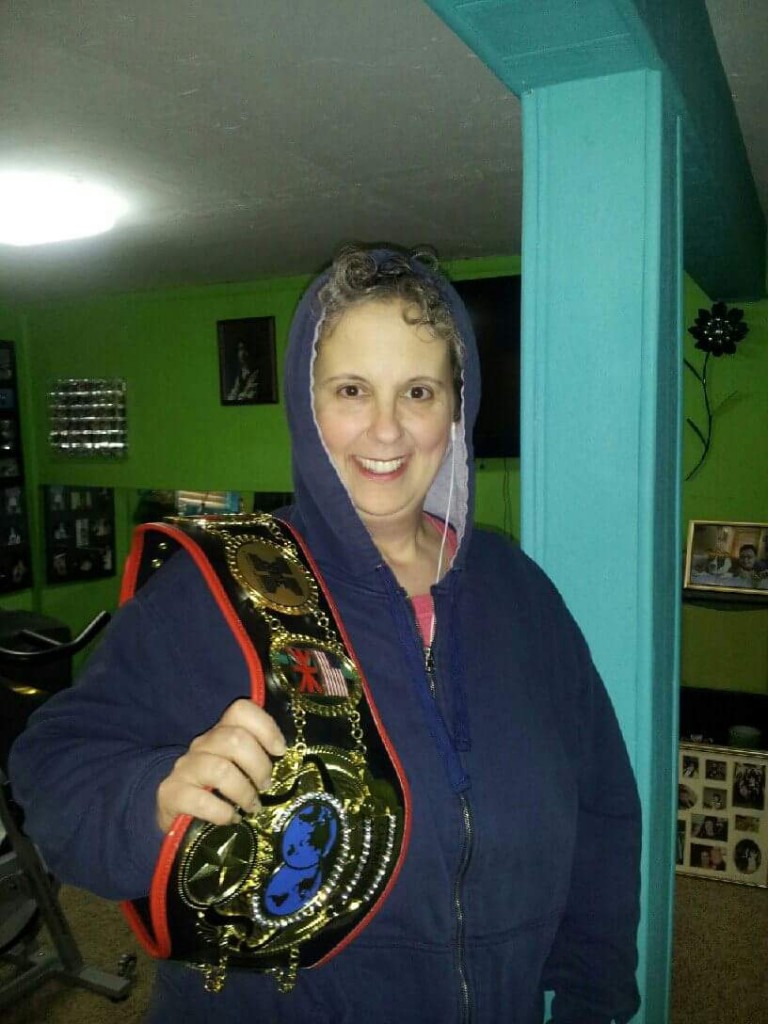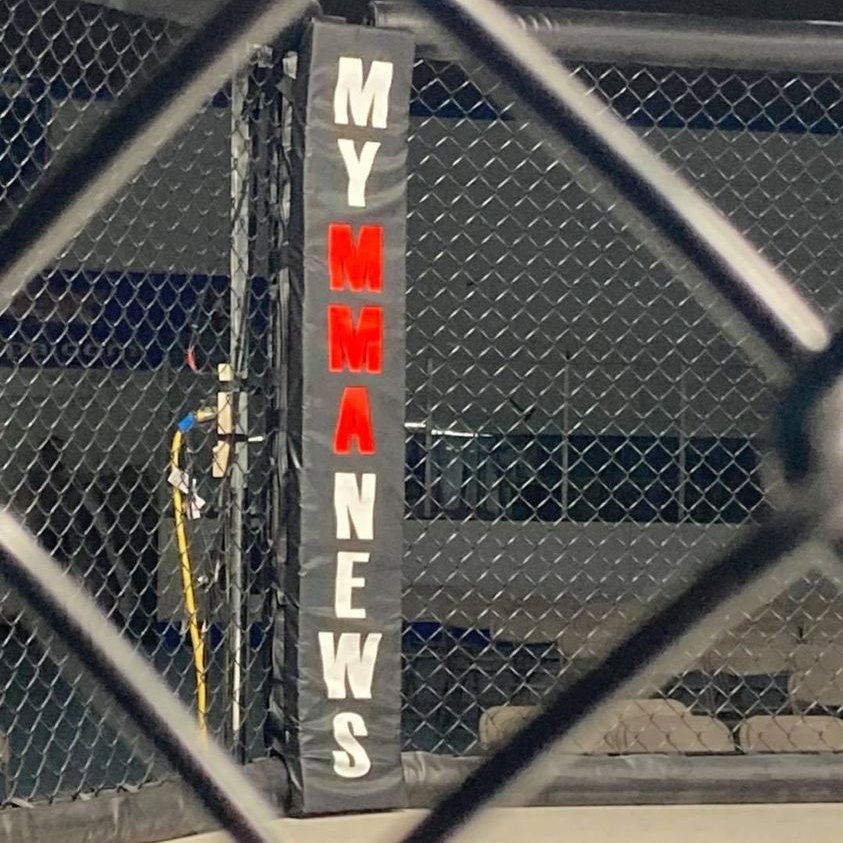 MyMMANews.com – We cover everything from MMA, BJJ, Bare Knuckle, Wrestling, Boxing, Kickboxing, and Judo
News, Opinions, Videos, Radio Shows, Photos and more.