Podcast: Brye Anne Russillo of Valhalla Muay Thai Joins Kyle Carroll Live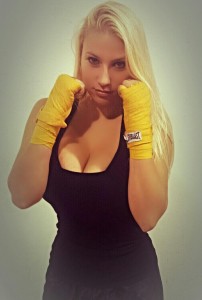 Brye Anne Russillo of Valhalla Muay Thai, joined Kyle Carroll live on the air waves three days after Christmas (December 28, 2015) to talk about her up-coming bouts with the World Series of Fighting.
You might remember Russillo back in late September, early October, as she was making headlines all over the world due to the size of her breast's. She was the kick boxer that had her photo plastered all over the internet, as well as the New York Post and Daily News papers for what I had quoted her on. "I can't cut my tits off and put them on the side," she told me of her size F breasts, "They weigh 12 pounds."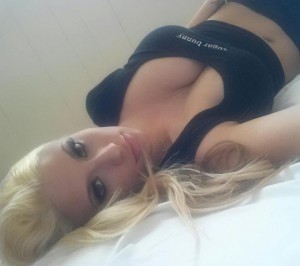 Since all the crazy headlines and her Aggressive Combat Championship bout, Russillo has been fighting off illness and a few cracked ribs. She had to withdraw from her December 5th bout at ACC due to being sick, and has postponed her debut in the World Series of fighting.
Follow Russillo on social media – Instagram @brye_Anne  – Facebook by clicking here.  and on Twitter @BryeAnne
Check out the entire interview with Brye Anne Russillo below –
Kyle Carroll is a Long Island, N.Y. native and avid MMA and amateur wrestling fan. He has been a part of the wrestling community for nearly 20 years. Carroll has six years of experience coaching high school wrestling. His father coached high school wrestling over 35 years, passing on his strong knowledge. Carroll has been reporting MMA news since January 2011. The former wrestler's coverage includes the 2012 U.S. Olympic Wrestling Team Trials, 2013 & 2016 NCAA D1 Wrestling Championship, and numerous MMA events (Bellator MMA, King of the Cage, North American Fighting Championship, and Glory).