Behind Rika Ishige's pretty smile: A lady who courageously battled bullying
Rika "Tindydoll" Ishige may be Thailand's most beloved female martial artist today, but she was once disliked and relentlessly bullied by her schoolmates because of her appearance.
Her unquestioned and undying self-confidence has not always been so readily available and accessible in Ishige's arsenal during her youth.
While her fierce demeanor in competition was seen on numerous occasions inside the ONE Championship cage, it was during her formative years where the future Thai martial arts superstar endured the fight of her life.
During her childhood, Ishige was frequently picked on because of her appearance as she is of Thai and Japanese descent that always sported a genuine smile with friendly eyes and was petite in stature.
"When I was a junior in high school, I was bullied by the seniors because I am only half Thai," she recalled. "At first, they made fun of me verbally, like calling me terrible names, and after that I was physically bullied. I got pushed from behind and had my hair pulled."
With her teachers seemingly turning a blind eye to the bullying, Ishige decided to enroll in a martial arts class in a bid to equip herself with the skills needed to defend herself if the situation required it.
Ishige began her martial arts training at the age of nine with Aikido, Karate and Taekwondo.
"I started martial arts at a young age," she shared. "It was to challenge myself. I did Karate, Taekwondo and Aikido together. I did not learn martial arts to hurt people. It is just for self-defense."
As she continued to progress in her martial arts journey, Ishige gained self-confidence and learned how to avoid conflict altogether by growing a thicker skin.
"I became stronger—not only physically, but mentally," she said. "I felt calmer and better at controlling my emotions."
Although she initially started learning martial arts for self-defense purposes, it led her to a continuous path of self-improvement.
"You cannot change others, only yourself. You should get physical strength by working out or practicing martial arts to protect yourself from physical or sexual bullying. Also, you will build mental strength for dealing with verbal bullying, including cyberbullying," she stated.
By the time that she reached her twenties, Ishige dabbled into different combat disciplines such as Muay Thai and Brazilian Jiu-Jitsu.
Fascinated by martial arts' competitive nature, she eventually transitioned from being a student learning the tricks of the trade to becoming a professional competitor.
Ishige turned professional in 2017, acing three of her first four assignments under the ONE Championship umbrella.
After reinserting her name into the winner's column by submitting Rome Trinidad last December, Ishige seeks to continue her winning ways as she is slated to square off with newcomer Angelie Sabnal of the Philippines.
Hailing from Cagayan de Oro City, Philippines, Sabnal of is a former Muay Thai practitioner who makes her professional cage debut.
A national Muay Thai silver medalist, Sabnal hones her wide array of skills with other great homegrown talents at Mindanao Ultimate Mixed Martial Arts.
By strapping on four-ounce gloves, Ishige sees it as an honor and privilege to represent Thailand in ONE Championship.
"Martial arts in Thailand has really taken off, and I am proud to be a part of its growth. I have progressed a lot so far in my young career. The possibilities are endless for me, and I will continue to work hard to make my family and my fans proud," she declared.
Ishige does not expect any problems continuing her venture into the constantly-growing world of martial arts as she believes that she is fully fortified with the task at hand.
"Martial arts is my passion. I'm really happy when I share and learn new things about martial arts with others. I'm surrounded by people who support me in training. It makes me stronger. I am ready for this upcoming bout," she guaranteed.
The 28-year-old native of Bangkok, Thailand asserted that her fifth professional stint should serve as a platform for people to realize that martial arts has the ability to unleash an individual's greatest potential.
"Martial arts is not about fighting. Its real aim is to empower both men and women. I would like to continue this campaign for everyone who doesn't understand the beauty of this sport," Ishige concluded.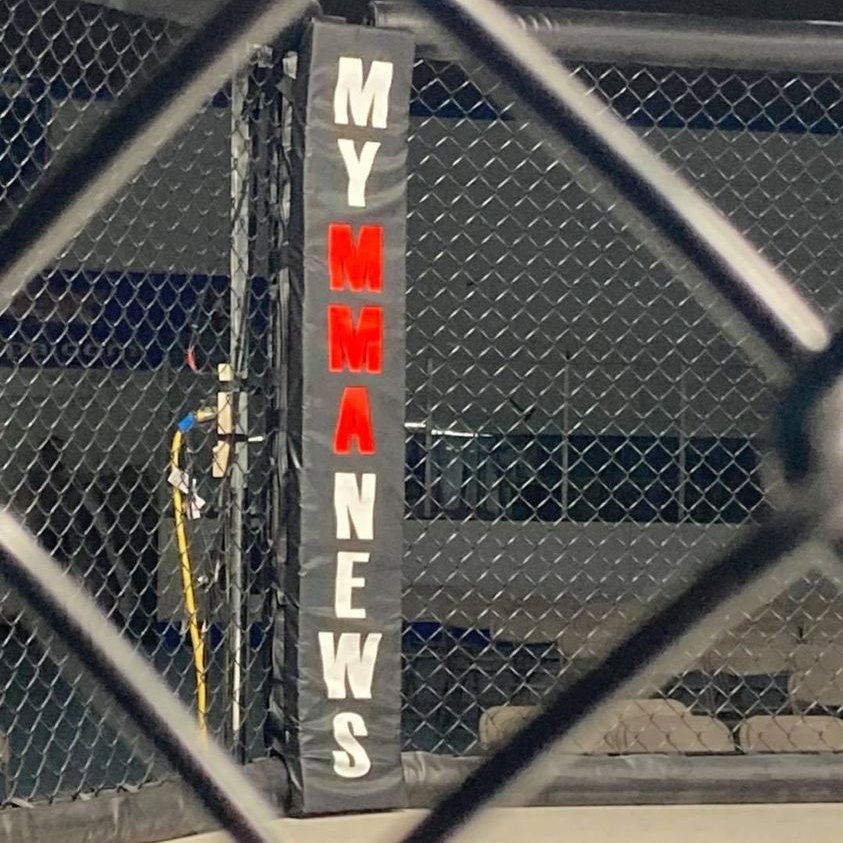 MyMMANews.com – We cover everything from MMA, BJJ, Bare Knuckle, Wrestling, Boxing, Kickboxing, and Judo
News, Opinions, Videos, Radio Shows, Photos and more.