[author] [author_image timthumb='on']https://www.mymmanews.com/wp-content/uploads/2016/03/12304327_1169957623033697_3370852840929034824_o.jpg[/author_image] [author_info]Article by Bob Meloni[/author_info] [/author]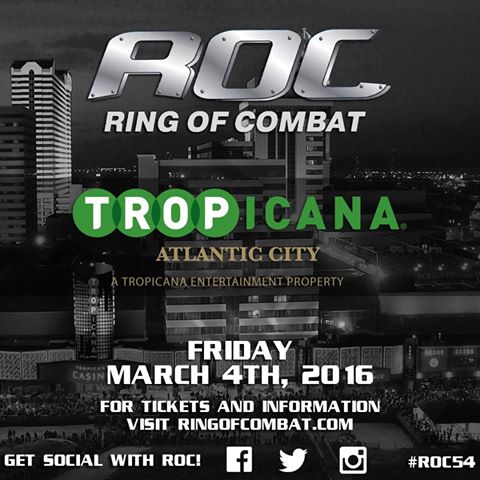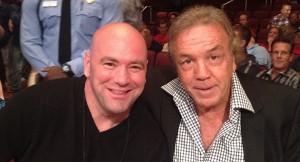 Lou Neglia is putting on another sensational card loaded with next-level talent and four championship fights.  This Friday, March 4, it all goes down. I will be cageside and giving you a full scouting report on several fighters who are destined for the UFC.
For tickets click here
Here is my breakdown on the four title fights:
145 lb Title (vacant) – Mike Santiago 16-9  vs Lester Caslow
Santiago, out of Illinois, is coming in on an impressive six fight win streak where five were by submission.  Caslow has gone 4-1 in his last five. He submitted Kenny Foster in his last bout at ROC 53.
170 lb Title – Eddie Lenoci  (4-1) vs Bradley Desir (Defending Champ) (7-4)
This is a rematch of an all out war at Ring of Combat 53 in November.  Both fighters landed hellacious strikes and Desir was able to get the better of it in round two and KO Lenoci.  It was the first career loss for Eddie and he now tries to get the belt back that once was his.
135lb  Title – Julio Arce  (8-1)  vs Brian Kelleher (Defending Champ) (15-7)
An epic rematch from ROC 52 in which "Boom" Kelleher won the belt from Arce with a very close majority decision.  Arce is representing Team Tiger Schulman and is a former Golden Gloves champion out of New York.  This is revenge for not only losing his championship, but receiving his first career loss. Kelleher won the belt and then had a highlight reel knockout in front of UFC President Dana White at ROC 53.  He believes he is the one who belongs in the UFC.  This fight could do it for either one of these fighters!
I spoke with both fighters last month about this contest.  Click below to listen to those interviews.
Julio Arce – https://www.mymmanews.com/julio-arce-roc54/
Brian Kelleher – https://www.mymmanews.com/brian-boom-kelleher-talks-rematching-julio-arce-at-roc-54/
155 lb  Title – Jose Mariscal (3-0) vs Gregor Gillespie (Defending Champ) (5-0) 144-13 NCAA Champ
Chepe "Machine Gun" Mariscal is undefeated as an amateur and as a professional mixed martial artist.  He has produced on the large stage before, winning gold for the U.S. in the Amateur MMA world championships.  He's been training since he was a kid and is a legitimate candidate to fight at the next level.  He bested Ricardo Almeida prodigy, Max Bohanan, in his last fight to earn this title shot.
Gregor Gillespie had a 144-13 career wrestling record at Edinboro and was an NCAA national champion wrestler.  His hard work in the room has transitioned him very well to the cage.  While his striking game and submissions have steadily improved, I cannot see Gillespie going away from his strength.  I compare it to fighting an anaconda. Once he gets you down, you usually stay down and suffer vicious ground and pound.  There may be no stopping this 29 year old physical specimen.  Mariscal will try and keep his distance, I'm sure and I look forward to a very exciting main event between two undefeated fighters!!
The rest of the Ring of Combat 54 fight card looks like this:
Michael Elshamy vs  Tommy Dibernardo 205 lbs
Travis Foster  vs Tajuddin Abdul Hakim  185 lbs
Frankie Buenafuente vs Leo Perez  145 lbs
Nik Fiore vs  Nekruz Mirkhojaev  155 lbs
Pat DeFranco  vs Matt Church 155 lbs
Zach Fears vs Max Bohanon 155 lbs
Gurham Mestvrishvilli vs Jay Silva 185 lbs
Michael Trizano vs James Gonzales 145 lbs
Tony Gravely vs Paul Grant 135 lbs
A stacked card for sure.  I see at least three fighters from this card who will be in the UFC very soon.
Lou Neglia just keeps on going and going.  He has pioneered MMA in New Jersey and beyond.
Stay tuned for results!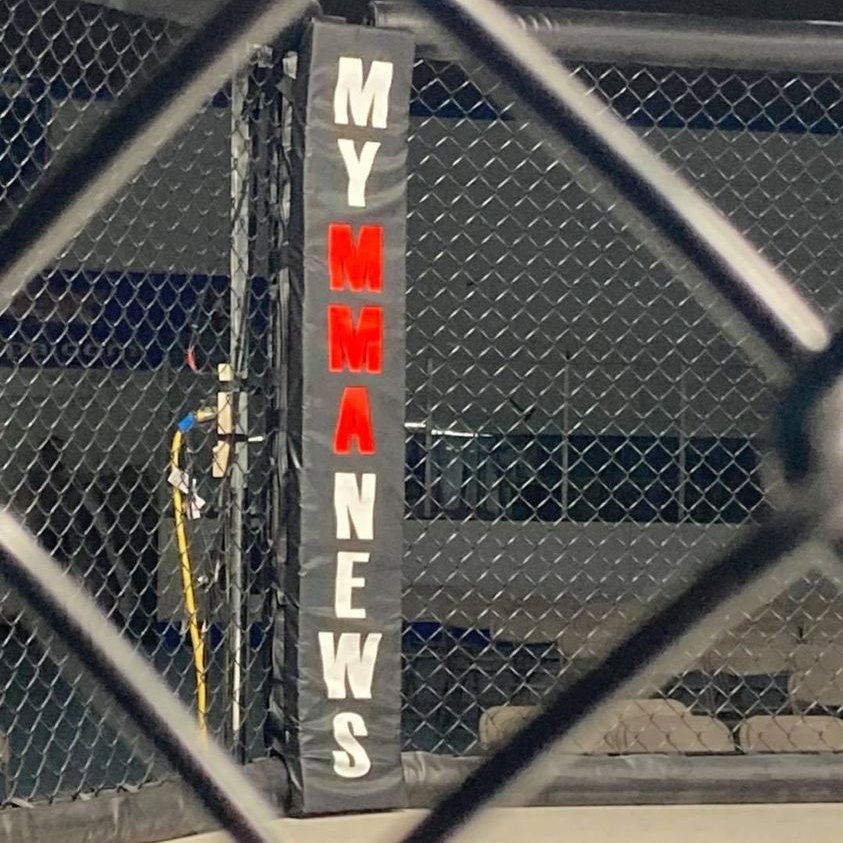 MyMMANews.com – We cover everything from MMA, BJJ, Bare Knuckle, Wrestling, Boxing, Kickboxing, and Judo
News, Opinions, Videos, Radio Shows, Photos and more.