Shamrock vs Gracie 3 – Shamrock TKO'd in 1 – Disputes Loss
The Shamrock vs Gracie trilogy is now complete.  They fought each other in the very beginning, at UFC 1 on November 12, 1993 and then again at UFC 5 on April 7, 1995.
Two legends in the sports finally met for a third time, 23 years after their first pairing.  UFC Hall of Famers, Royce Gracie and Ken Shamrock met tonight in the main event at Bellator 149 in Houston, Texas.
In their first meeting, Gracie submitted Shamrock via rear-naked choke submission just 57 seconds into round one.  Their second fight concluded in a draw.  Tonight was Shamrock's final opportunity to make things right.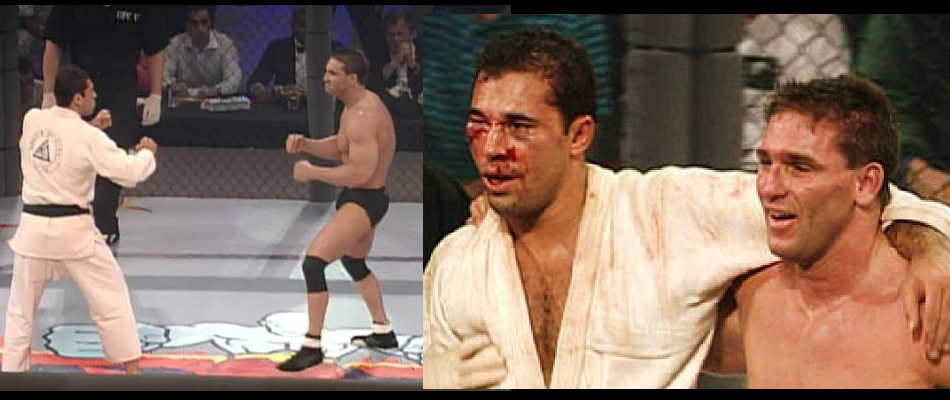 The two men were in a clinch in the very first round when Shamrock was hit by a knee by Gracie and later after he fell the canvas, hit with more strikes.
Gracie was declared the winner and it seemed as if it was just a matter of Shamrock still not being able to figure Gracie out.  Shamrock began to protest and the commentator said he was exaggerating.
Later, replay would show that Shamrock was hit in the groin.  This came after Shamrock started shouting at Gracie post fight.
The official decision came at 2:22 via TKO in favor of Royce Gracie.