UFC's Ottawa Debut Completely Sold Out
The UFC announced today that their debut visit to Ottawa, Canada is officially sold out.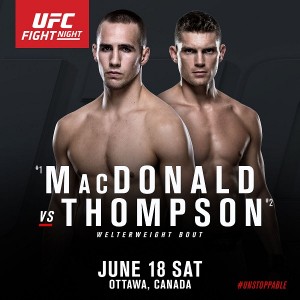 More than 10,000 tickets were sold for the event to be held June 18 at The Arena at TD Place. According to the UFC it was the fastest sellout The Arena has seen and it will be the largest show in the venue's history.
The fight card for the event is headlined by a welterweight showdown between Rory MacDonald and Stephen Thompson.
"We couldn't be happier with the reception we've received from Ottawa fans ahead of our debut card in Canada's capital," said Tom Wright, UFC Executive Vice-President and General Manager, Canada, Australia and New Zealand. "Ottawa deserves a stellar card and our athletes will deliver on fight night."