USKA Fight Night Results – Ben Pride vs. Justin Greskiewicz – Allentown, PA
USKA promoter Irv Althouse and matchmaker Jen Heffentrager organized another fantastic 14-bout fight card featuring both amateur and professional kickboxing and Muay Thai bouts.
The fight card held at the Econo Lodge in Allentown, Pennsylvania was headlined by Canada's Ben Pride taking on, one of the most decorated American Muay Thai practitioners, Justin Greskiewicz of Stay Fly Muay Thai.
$381 was raised during a 50/50 raffle for Wounded U.S. Army Veteran Kevin McCloskey who was in attendance USKA holds a raffle each event for various charities and or good causes.
Dynamic Debut
The night opened up with a pair of female fighters both making their amateur debuts.  Ellie Guilday and Myranda Daye put on a fantastic show for the audience.  Very impressive fight for these two combatants who are each getting their feet wet for the first time.  Guilday would earn a very close split decision to get the win.
The Force Within
What an impressive opening round between Colten McMannis and Adam Snyder in the night's second bout.  These two threw everything but the kitchen sink in the first two minutes.  Not only was the fight awesome, but Snyder's walkout but equally impressive as he and his team came out to the Star Wars themed 'Imperial March'.  The action carried over to the second with spinning backfists, knees, and push kicks.  The fight was stopped in between the second and third rounds.
Amazing Amateur Action
Raymundo Chavez of Algeo MMA defeated Grant Swift of Gracie 717 via unanimous decision in another amazing fight.  Just three fights in, and all three fights have been spectacular.  These amateur fighters are bringing it tonight.
Gloriann Rutkowski and Juli Keller competed in the night's second female fight, this one under Muay Thai rules. What an exciting brawl this was.  Juli had a cheering section that could be heard throughout the ballroom.  Really showing support for their fighter who would earn a unanimous decision victory over her opponent.
I didn't know if this kid Sean Morgan out of Algeo MMA had any history of competition, so I went to the source myself. Bill Algeo tells me that tonight's fight was the first of any kind for Morgan.  Tonight the former breakdancer made his USKA debut and WOW…..THIS GUY IS A MONSTER.  Absolute beast.  Morgan put a pounding on his opponent, Chris Johnson and the fight had to be stopped at 12 seconds into the second round.
Amer Mustafa and Owen Nemetz was an incredibly fun fight to watch.  Mustafa who carried the flag of Palestine, and had a large following with him in the crowd, earned a split decision victory in a hard fought fight.
Video of Amer Mustafa vs. Owen Nemetz
Another win for Algeo MMA tonight as Daniel Inch defeated David Harr via split decision.
Jonathan Fox and Christian Carr came out the gate swinging and kicking from bell to bell.  Carr, corned by Gracie 717's Zak Kelly threw a few amazing combos to include a cartwheel kick and a spinning elbow.  You could tell he has been working with Kelly on his kicks as they echoed throughout the ballroom. Carr bloodied his opponent but not without taking a few blows himself.  The fight would go the distance with Carr getting the nod.
Ricci Bass vs. Aaron Rhoades was the final amateur bout of the evening, an interesting one at that.  Rhoades appeared to have hurt his right shoulder in the first round, maybe a dislocation that popped back into place.  He favored the shoulder and in between round the doctor took a close look.  The fight moved on to the second round where now Bass appeared to have hurt his leg and he took was favoring the limb.  After acknowledging that he was okay to continue in between rounds it went to a third and final round.  During brief clinches, Bass took Rhoades down to the mat, not once, not twice, but three times.  Rhoades earned a unanimous decision win.
Pro Bouts
Giovanny Mercado vs. Andrew Hom was the first pro fight of the night.  Brima Kamara who fought last night on the GLORY 43 card from Madison Square Garden was in the corner of Hom. The hits got harder here in the pro fights, and it seemed the intensity turned up, even more so than the ammy fights if that is possible.  I lost track of how many kicks were thrown but it had to be in the hundreds, if not a thousand.  Mercado knocked Hom down several times with kicks, en route to earning himself a unanimous decision win.
Ahmad Ibrahim received a huge pop from the crowd as he defeated Adam Roll via first round TKO.  Roll sustained a gash over his left eyebrow during the contest.  Ibrahim's well-deserved celebration lasted longer than the fight.
Brandice Peltier vs. Jamie Driver was the only female pro fight on the card.  These two ladies brought the heat. Driver of MPR Endurance, and Peltier of Five Points Academy each brought the pressure with each of their limbs. Driver came out strong but eventually her steam faded, losing a unanimous decision in the process.
And New!
What a fight between Davis Oracio Jr. and Mark Krumrine Jr.  This was a rematch from their fight last year where Oracio defeated Krumrine for the middleweight title.  This fight for the cruiserweight title was shy of one year from that fight.  Unfortunately for Krumrine, the result was the same, but the finish was more devastating.  Krumrine's body went limp from a knee in the second round and Oracio is now a two weight class title holder for USKA.
Main Event
Benjamin Pride vs. Justin Greskiewicz on paper seemed like it was going to be a fairly even matchup, but the way the first round played out, it appeared as if Greskiewicz was not feeling the fight.  He was having trouble with Pride the majority of the round. Pride brought the fight to Greskiewicz with a variety of kicks and knees in the clinch.  The second round Pride again came out with the kicks right off the bat.  Greskiewicz pointed at Pride's face after he hit him what appeared to be an elbow.  Blood streamed down Pride's face the fight was temporarily halted as a doctor checked on the cut.  Once resumed the two came at each other with even more ferocity.  The amount of Canadians here in Allentown in support of Ben Pride is just spectacular.
Now in round two, Greskiewicz has a really bad cut under his left eye.  This fight really should not continue but Greskiewicz does not want it to end.  The doctor allows the fighter to continue but the flow of blood is like a faucet. The fight was eventually called after the third round and Ben Pride is the new USKA welterweight champion.
Complete USKA Fight Night Results below:
Amateur Bouts:
Ellie Guilday defeated Myranda Daye via split decision (29-28, 29-28, 29-28)
Adam Snyder defeated Colten McMannis via TKO (doctor's stoppage) – Round 2, 5:00
Raymundo Chavez defeated Grant Swift via unanimous decision (29-28, 29-28, 29-28)
Juli Keller defeated Gloriann Rutkowski via unanimous decision (30-26, 30-26, 30-26)
Sean Morgan defeated Chris Johnson via TKO – Round 2, 0:12
Amer Mustafa defeated Owen Nemetz via split decision (29-28, 29-28, 29-28)
Daniel Inch defeated David Harr via split decision (30-27, 30-27, 29-28)
Christian Carr defeated Jonathan Fox via unanimous decision (30-27, 29-28, 30-27)
Aaron Rhoades defeated Ricci Bass via unanimous decision (30-26, 30-26, 30-26)
Pro Bouts:
Giovanny Mercado defeated Andrew Hom via unanimous decision (27-30, 28-29, 28-29)
Ahmad Ibrahim defeated Adam Roll via TKO – Round 1, 1:46
Brandice Peltier defeated Jamie Driver via unanimous decision (28-27, 29-26, 29-26)
Davis Oracio Jr. defeated Mark Krumrine Jr. via KO – Round 1, 2:43 for USKA cruiserweight title
Benjamin Pride defeated Justin Greskiewicz via TKO – Round 3, 5:00 for welterweight title
Full Photo gallery by William McKee below: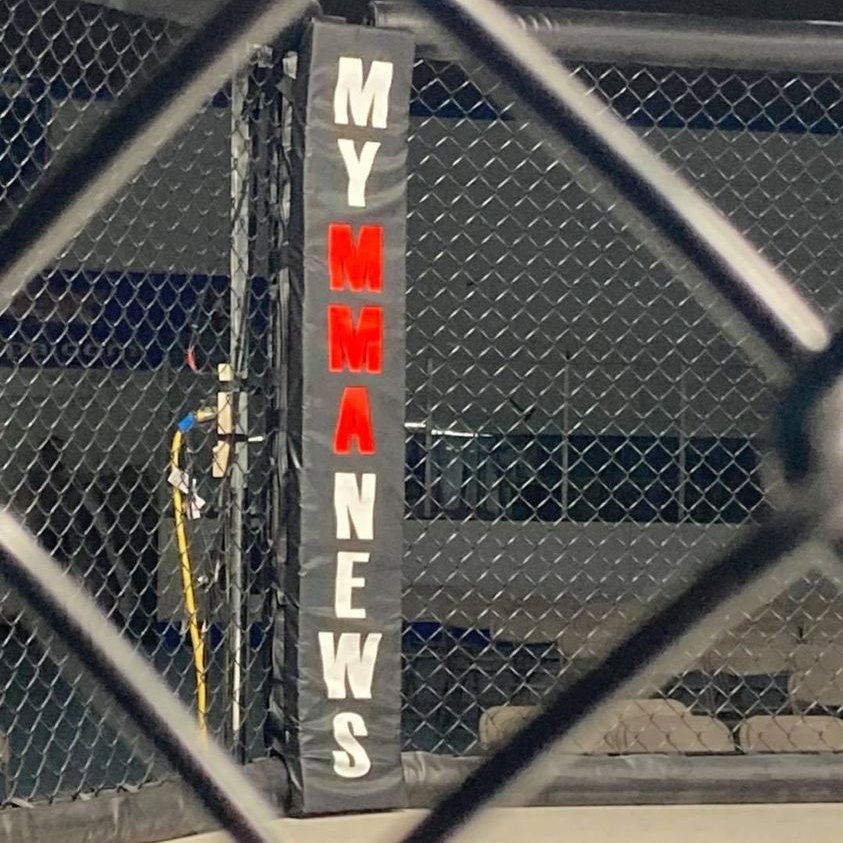 MyMMANews.com – We cover everything from MMA, BJJ, Bare Knuckle, Wrestling, Boxing, Kickboxing, and Judo
News, Opinions, Videos, Radio Shows, Photos and more.