Weights and pictures for M-1 Challenge 59 in Kazakhstan
Weights and pictures for M-1 Challenge 59 in Kazakhstan
M-1 Challenge 59: Battle of Nomads 5
WATCH LIVE ON M-1GLOBAL.TV
OFFICIAL WEIGHTS
MAIN CARD
HEAVYWEIGHT SUPER FIGHT – 5 X 5
SERGEI "The Paratrooper" KHARITONOV (22-5-0), Russia 277 1/ lbs. (126 kg)
KENNY "Deuce" GARNER (16-8-0), USA 266 lbs. (120.9 kg)
HEAVYWEIGHTS – 3 X 5
ZAUR HAJIBABAYEV (3-1-0), Azerbaijan 247 lbs. (112.3 kg)
DAVID TRALLERO (2-3-0), Spain 241 ½ lbs. (109/7 kg)
MIDDLEWEIGHTS – 3 X 5
LUIGI "The Italian Tank" FIORAVANTI (25-13-0), USA 187 lbs. (84 kg)
SERGEY KOVALEV (5-0-0), Russia 187 lbs. (84 kg)
WELTERWEIGHTS – 3 X 5
MICHAL WIENCEK (5-2-0), Poland 169 lbs. (76.9 kg)
SHAVKAT RAKHMONOV (2-0-0), Kazakhstan 169 lbs. (76.9 kg)
BANTAMWEIGHTS – 3 X 5
ANDY "Naz" YOUNG (6-6-0), UK 133 lbs. (60.5 kg)
SERGEY MOROZOV (5-0-0), Kazakhstan 135 lbs. (61.3 kg)
PRELIMINARY CARD
LIGHT HEAVYWEIGHTS – 3 X 5
ANTON PAZENKO (2-0-0), Ukraine 198 lbs. (90.4 kg)
BATRAZ AGNAEV (2-0-0), Russia 204 ½ lbs. (92.9 kg)
MIDDLEWEIGHTS – 3 X 5
ALEKSANDER BOIKO (Pro Debut), Ukraine 182 ½ lbs. (83.3 kg)
NODAR KUDUKHASHVILI (9-1-0), Georgia 185 lbs. (84 kg)
ARTEM FROLOV (3-0-0), Russia 184 lbs. (83.6 kg)
INZHEL ERKIMBEK (Pro Debut), Russia 184 ½ lbs. (83.9 kg)
LIGHTWEIGHTS – 3 X 5
DAMIR ISMAGULOV (3-1-0), Russia156lbs. (71 kg)
PEDRO EUGENIO GRANJO (3-1-0), Spain 155 lbs. (70.5 kg)
WELTERWEIGHTS – 3 X 5
DANIEL "The Gladiator" TABERA (18-7-3), Spain 169 ½ lbs. (77.1 kg)
RASHID DAGAEV (2-1-0), Kazakhstan 168 ½ lbs. (76.6 kg)
WHAT: M-1 Challenge 59: Battle of Nomads 5
WHEN: Friday, July 3, 2015
11:30 a.m. (New York City), 6:30 p.m. (Moscow)
WHERE: Astana, Kazakhstan 1:30
PROMOTER: M-1 Global
LIVE STREAM: WWW.M1GLOBAL.TV
M-1 Challenge 59 will be streamed live worldwide in high definition on www.M1Global.TV. Viewers will be able to watch the preliminary fights and main card by logging on to register at www.M1Global.TV. Fans may watch all of the action on their computers, as well as on Andriod and Apple smart phones and tablets.
Fight Network will also air M-1 Challenge 59 live on Cablevision's Optimum TV, Grande Communications, Shentel Cable and Armstrong Cable in the U.S., as well as nationwide in Canada, Roku devices across North America, and globally in more than 30 countries throughout Europe, Africa and the Middle East.
Sergei Kharitonov
Kenny Garner
(L-R Sergei Kharitonov & Kenny Garner
Nodar Kudukhashvili & Aleksander Boiko
Sergey Morozov & Andy Young
Shavkat Rakhmonov & Michal Wiencek
Zaur Hajibabayev & David Trallero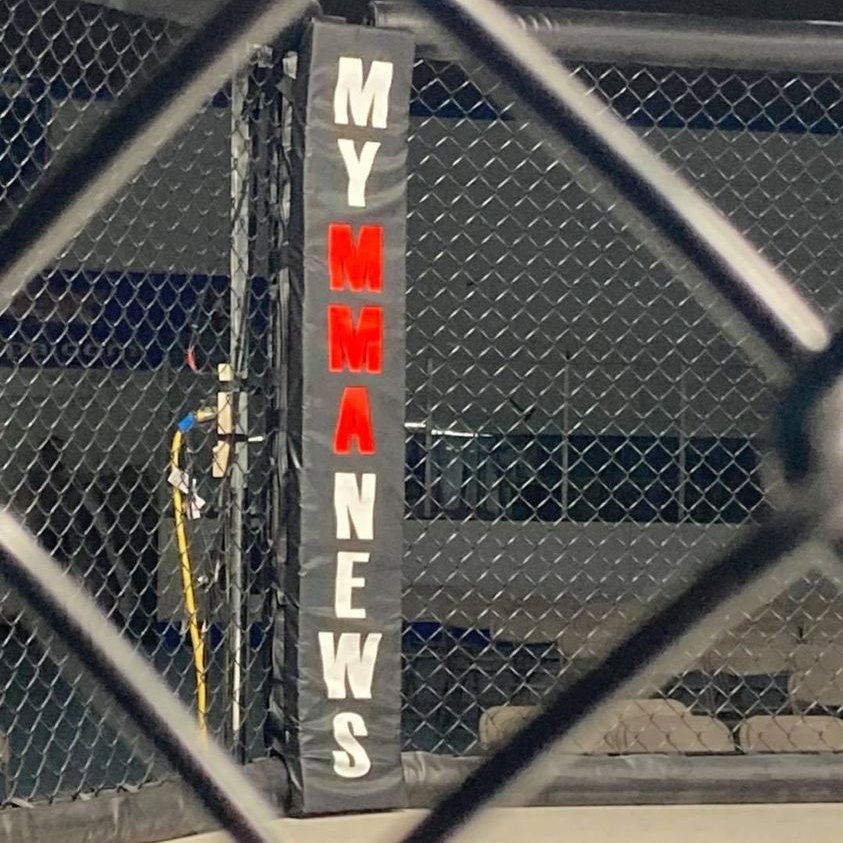 MyMMANews.com – We cover everything from MMA, BJJ, Bare Knuckle, Wrestling, Boxing, Kickboxing, and Judo
News, Opinions, Videos, Radio Shows, Photos and more.