WMMAA Pan-American Congress brought together sports, tourism and education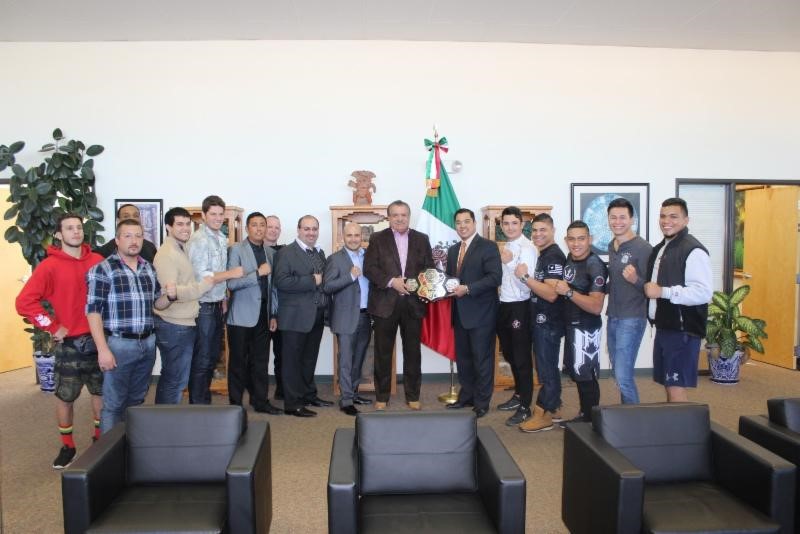 ALBUQUERQUE, N.M. (February 15, 2016) – The second annual World MMA Association (WMMAA) Pan-American Congress, recently held at The Albuquerque Hispano Chamber of Commerce in Albuquerque, New Mexico, was a major success by all standards.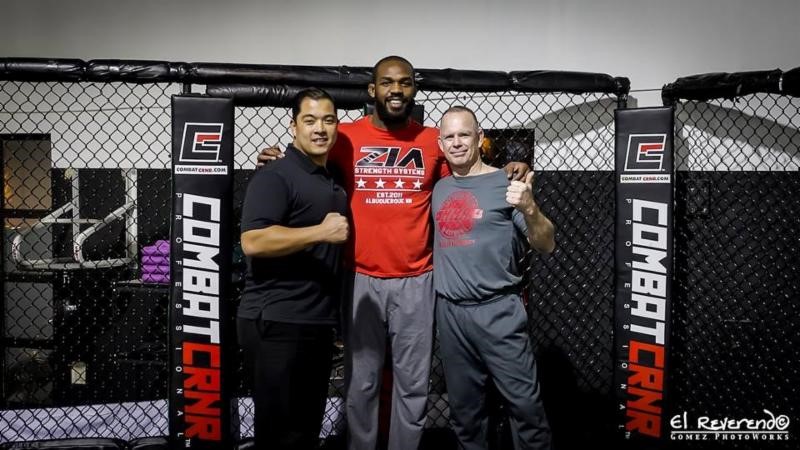 "The Pan-American Movement", as it was named, brought together sports, tourism, and education for a common goal with more than 12 participating countries.
The Congress provided a rare opportunity for the entire WMMAA Pan-American family to collaborate with special partnerships like The Albuquerque Hispano Chamber of Commerce and The Mexico Consulate in Albuquerque, University of New Mexico Global Education Department. PANAM Members, representatives of National Federations, Commissions, Association and the Organizing Committee of the WMMAA Pan-American Championship (OCPC), as well as athletes, coaches, media, sponsors and other stakeholders to meet and discuss issues of importance to the entire MMA movement.
In his closing speech to the Congress, Pan-American Division President Tomas Yu paid tribute to the excellent collaboration between Pan-American members.
"If you asked me to sprawl a couple of times, I would most definitely need some nitro coffee from Villa Myriam before I run out of breath, followed by the guaranteed use of Sore No More," Yu said.  "But when it comes to fighting for our youth, for our MMA global goals – for cleaner competition, for a healthier, more peaceful and more flourishing SPORT – I will sprawl-jab-cross-kick like a champion. I will sprint the steepest trail in the Sandia Mountains. I will never stop until we raise our hands by victory. I am counting and exhorting all involved in the MMA industry to join us. We must go for the KO."
Over the course of the three-day Congress and 13-day PANAM Camp, there were special guest such as Legacy Champion Damacio Page, former UFC champion Jon "Bones" Jones and Carlos Condit.  Participants heard from many respected speakers such as Health Committee Director Curt Chavez from eVOLV Strong, Hector Molina, Director of PANAM Regulatory Committee and Director of PANAM Medical Committee, Dr. Justo Pavia. The congress had interesting discussions on the following themes: athletes, 2016 Expo MMA, structure of the "WMMAA Pan-American Movement", global officials' license and database, new era of Digital Sports Marketing Revolution, and the 2016 Pan-American Championships.
Each day was divided in two general sessions with a half-day devoted to Rules and Regulations discussions for PANAM. The plenary sessions were followed by three simultaneous breakout sessions on respective sub-themes.
All sessions were live-cast over the internet to allow the general public to hear discussions as it happened.
Two sessions began with presentations from a panel of speakers. The moderators of each panel were then responsible for the ensuing discussion period, which gave participants an opportunity to voice their opinions on issues. The main points from each session were carefully recorded by "ENLACE" – the new exclusive WMMAA correspondent program – to inform the Editorial Committee of the discussions at the end of each day. The final document reflected the main ideas to come out of the proceedings in Albuquerque, as well as information collected through the virtual WMMAA Pan-American Congress, allowing the WMMAA Pan-American family and public to submit written contributions.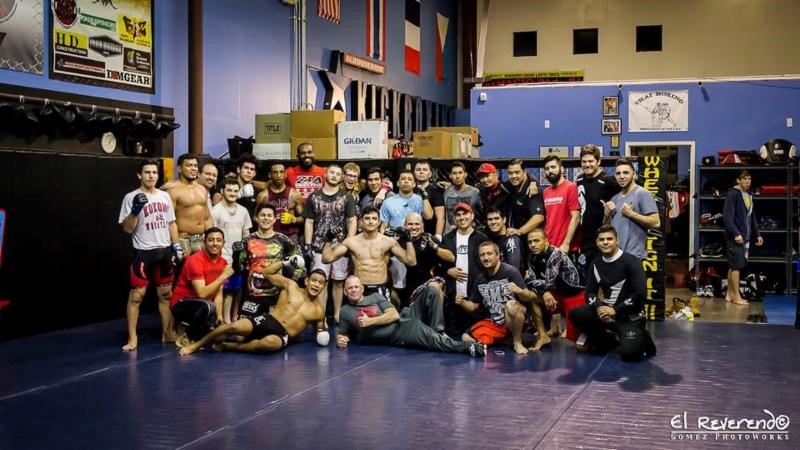 The mission of the 2016 WMMAA Pan-American Congress was to bring together sports, tourism and education for a united front and review the status of the WMMAA PANAM Movement in today's evolving global society. Information was gathered and opinions sought regarding its future, in addition to providing structure, guidance, proposals and recommendations to all constituents and other stakeholders of the WMMAA PANAM Movement for its structured showcase and harmonious development within the global youth community.
The 2016 WMMAA Pan-American Congress was a great success and has left the WMMAA Pan-American Movement with a blueprint for the future. It is now time, once again, for the PANAM family to translate words into action: We are the Future of MMA!
Information:
www.facebook.com/World.MMA.Association
www.facebook.com/WMMAA-Pan-American-Division-694183597342781/?fref=ts
www.facebook.com/Noticias-WMMAA-1011671952178470/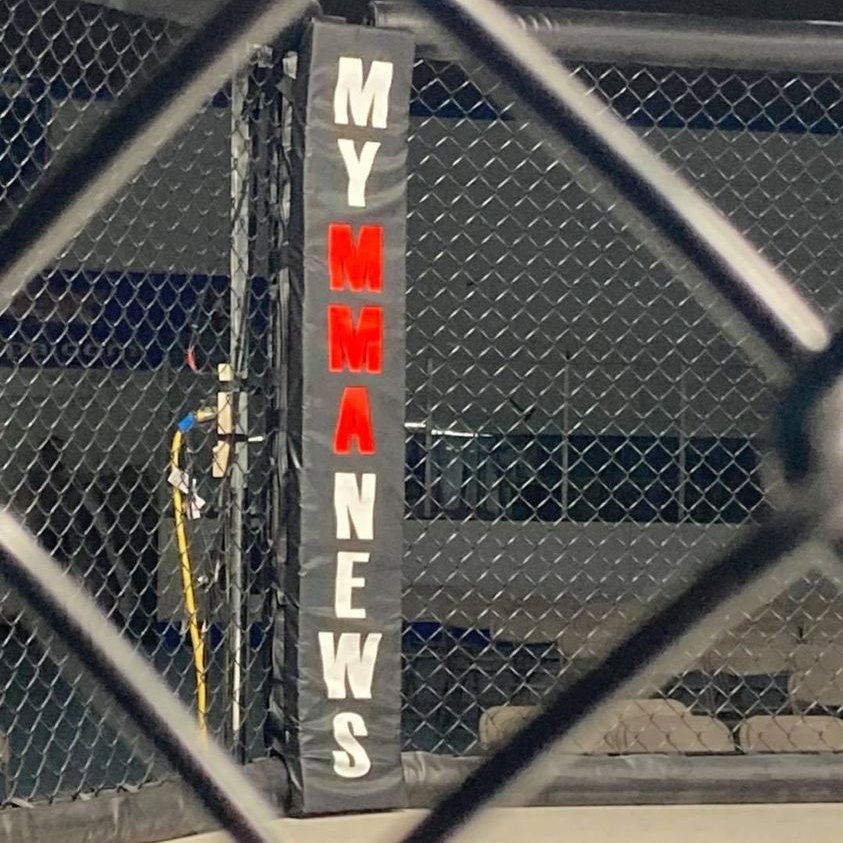 MyMMANews.com – We cover everything from MMA, BJJ, Bare Knuckle, Wrestling, Boxing, Kickboxing, and Judo
News, Opinions, Videos, Radio Shows, Photos and more.