WSOF 15 Media Teleconference – Heat Turned Up Between Melvin Guillard and WSOF Execs
World Series of Fighting (WSOF) President Ray Sefo held a special media teleconference two days ahead of WSOF 15.
Sefo started off the teleconference stating he was "super excited and super amped for the weekend."
The three-title fight card will be live on NBC Sports and will go head-to-head-to-head for the first time ever against the UFC and Bellator in the same night.
In the main event middleweight champion David Branch defends against Yushin Okami.
Also up for grabs is the lightweight championship as Justin Gaethje defends against UFC outcast Melvin Guillard.
Wrapping up the third title fight is the women's strawweight champion Jessica Aguilar defending against Kalindra Faria.  Faria could not join in on the call as she as still en route from Brazil.
We at MyMMANews.com asked the champion Aguilar the first question.
MyMMANews.com – Jessica, you are arguably the best 115-pound female fighter on the planet, but of course the UFC is launching their strawweight division with TUF 20 and at the end of the season will crown their first champion.  They are going to stand behind their brand and declare their woman the best, how does that make you feel knowing that they are pretty much overshadowing you and your record?
Jessica Aguilar – "You know you said it, I am the best.  That's it.  I've proven myself on paper.  People have watched me.  I am really happy for what is going on in the UFC and my division but I am the best.  That's all there is to it."
Sefo immediately jumped in and said "All these girls competing…..they are in high school.  They are trying to get to college.  Understand? Jessica already graduate.  She has the gold around her belt.  Understand? She's been there and beaten some of them.  She's the best in the world."
From there we saw the fighters begin to take jabs at one another.  Gaethje said "Melvin's got the resume that I want.  He's in a different league then me and now where on my level."
Guillard laughed.
It then became hard to hear as Gaethje got caught in some wind and not everything became audible but Guillard jumped back in attacked WSOF Vice President Ali Abdelaziz. Guillard referenced a previous comment that Ali may have made about Gaethje being the better fighter and from there the Young Assasin turned up the heat cursing out both Ali and Sefo.
"Man, I'm going to tell you what my response is," Guillard said. "I sit here and I listen and I take it, and first of all, I don't respect one of the vice president's taking a jab at me because of the way I word things to my interviews.
"I don't care what organization I fight for, I'm a fighter. I don't back down from no fights, I'll fight anybody, and I've got well over 200 fights. Justin Gaethje is 15-0. I still remember when I was 22-0 and I was 18 at the time. Alright? Records don't mean sh*t. What means [something] is when we get in that cage Saturday night, who's going to want it? He can sit there and say I ain't on his level.
"He knows it ain't true, and Ali and them know it ain't true either. I'm a motherf*cking warrior, and I'm going to take what's mine on Saturday, and they're going to look up and say, 'who's next?'"
Guillard said that the WSOF execs were picking their golden boy to win and they are going to be in for a surprise.  It does not sound like there is any love lost in the relationship.
Branch said that he "hasn't really demonstrated his standup in a while."  "Obviously in this fight I am going to be looking to step to Okami……Everyone tune in.  This one is not going to last long."
WSOF 15 is live at the USF Sun Dome in Tampa, Fla., live on NBC Sports Network at 9 p.m. this Saturday, Nov. 15.
Audio of the Guillard's rant here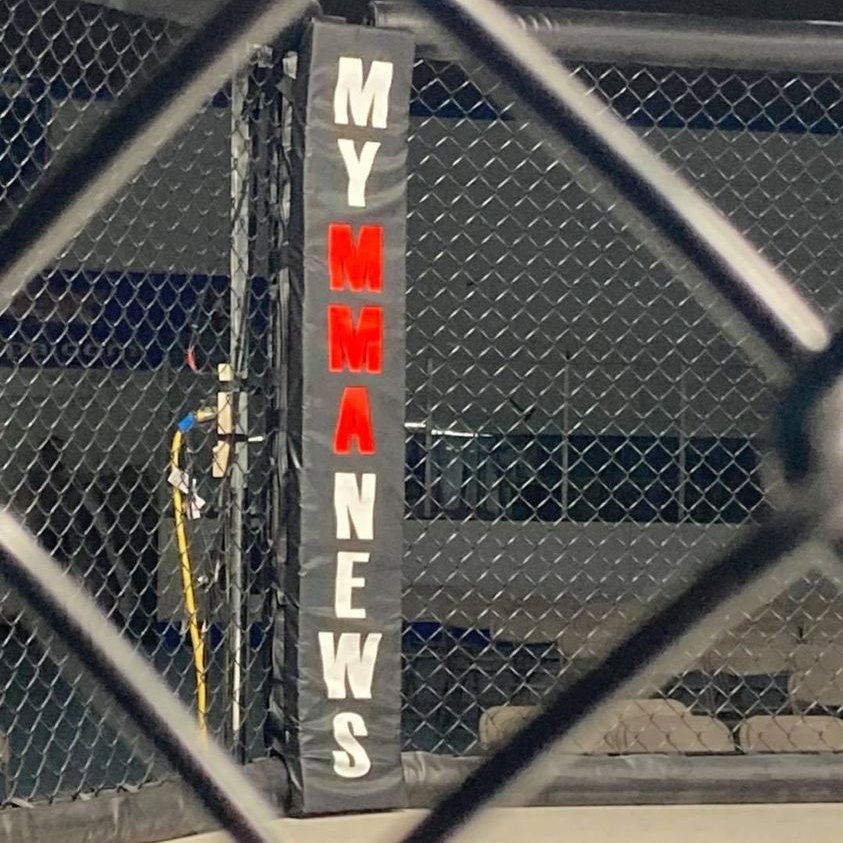 MyMMANews.com – We cover everything from MMA, BJJ, Bare Knuckle, Wrestling, Boxing, Kickboxing, and Judo
News, Opinions, Videos, Radio Shows, Photos and more.