Jose Aldo says he watched porn instead of McGregor at UFC 196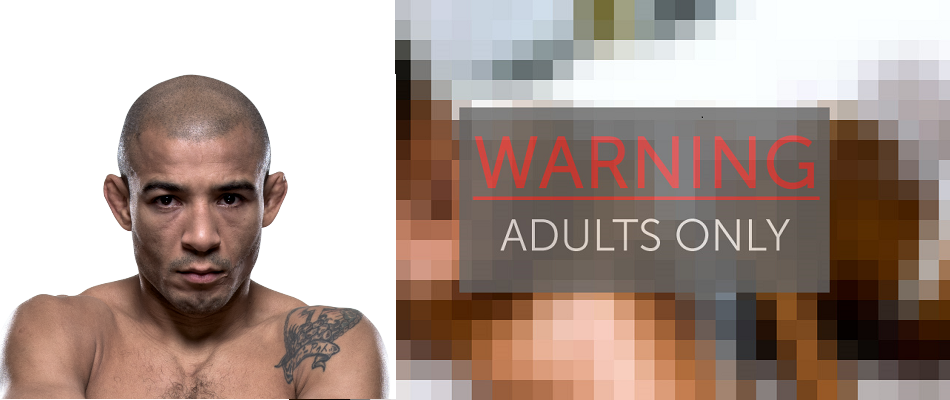 While arch nemesis Conor McGregor competed in the main event at UFC 196, former UFC featherweight champ Jose Aldo had his eyes elsewhere…. on porn.
Aldo appeared Sunday night on the Brazilian language television show Extra Ordinarios, and prior to the interview, told a Combate reporter that the night before, he was watching the porn channel instead of the title fight.  He was fixed on a Brazilian television channel called "Sexy Hot."
The Sexy Hot is a channel of tv adult Brazilian, marketed as subscription or pay-per-view in operators of pay TV. Is the first channel with adult content (erotic and sex explicit) of the Brazilian television . The programming is directed to public hardcore and straight. Displays movies nationals and foreigners, in addition to own production programs. Created in 1996, is the only channel of the group Playboy of Brazil Entertainment done in the country, since the other (Playboy TV, For Man, Venus (tv channel)) are based in Argentina. Its headquarters is in the building of Globosat in Rio de Janeiro. The channel has a lot of popularity with the female audience-which consists of 51% of its subscribers-and most of the production staff is women.
"I watch Sexy Hot at night, man," said Aldo, as translated from a story on Globo by Guilherme Cruz for MMA Fighting. "I already knew that would happen, I was just waiting. When I knew (about the result), I didn't think twice and posted something (on Instagram), I knew that would happen. I said a while ago that he wouldn't have anything by the end of the year, even the belt.
"He quit, couldn't take it anymore, wanted to run away. He's a p***y. He went down and quit.
"He was slapped in the face. He looked like a child, getting slapped in the face."
"Some fighters have a great punch, others don't. His hands are actually made of soap. Of course that anyone goes down if you connect a blow in the chin. Even a child hitting in the chin, anyone goes down. He has hands of soup. He always hits and nobody ever feels it."