Killian Estes: Whichever bum wants an a** whoopin' can gladly take a shot
Killian Estes: Whichever bum wants an a** whoopin' can gladly take a shot
20-year old Killian Estes is a lot like his friend and Spokane, Washington native, Elijah Ross.  Just like Ross, Estes holds three different belts in three different mixed martial arts organizations.
Estes is currently undefeated at 7-0 and holds the Proving Grounds MMA 170-lb., title, and the Excite Fight, and Rock N' Rumble 185-lb., titles.
Although he holds belts at 170 and 185, he has also competed at light heavyweight, 205-lbs., but states his most comfortable weight is middleweight.
He has been fighting since he was 16-years old.  He currently trains at three different gyms to include:
– American Kickboxing Academy(AKA) in Coeur d' Alene Idaho under Trevor Prangley
– Sik Jitsu in Spokane Washington under Rick Little
– Citadel MMA in Coeur d' Alene Idaho under Kyle Maloney.
"I wrestled for North Idaho College last year but this year I have been focusing on working and training and fighting, struggling and grinding to further my fight career," Estes said.
Video of Killian Estes vs. Jack Woods at Proving Grounds MMA below:
"I just fought for my third title December 2nd. I won via TKO in the middle of the second round. I was offered the 185-pound world title shot for King of the Cage in May," Estes said.
"I'm not sure on my opponent but I do know that the 185-pound belt is vacant at the moment so which ever bum wants an ass whoopin' can gladly take a shot at catching these hands."
Family Affair
"I was born into this sport. My father grew up doing it and got me into wrestling and training at a young age," Estes said.
"He never decided to take it to the pro level but I grew up watching him beat up on guys like Trevor Prangley, Josh "The Punk" Thompson and Jon Fitch."
Estes states that he unfortunately lost his mother five years ago in 2012, and has five siblings that he wants to be proud of him.
"She had autoimmune disease," Estes told The Coeur d'Alene Press.
"Her body was fighting itself, her white blood cells were eating red blood cells. Her white blood cells saw them as bacteria."
"She had some things wrong with her," Estes said. "I think it was cancer in her kidney. She was in there for three weeks, she started getting bad, it was quite sudden. My sisters told me and said she was in intensive care down there. I was going into my sophomore year. I was pretty depressed, I didn't have a lot of drive."
Drive to Win
Now more determined than ever, Estes who is primarily a wrestler, is willing to do whatever it takes to have his name heard.
"I want to be a UFC world champion one day and have more money that to know what to do with," he said.
He is willing to stand and bang with his opponents, but if it goes to the ground Estes feels that his wrestling prowess is more than enough to get the job done.
Social Links
Follow Killian Estes on Twitter @EstesKillian
Follow Killian Estes on Facebook @TheInfamousKillianEstes and Instagram @The_Infamous_Killian_Estes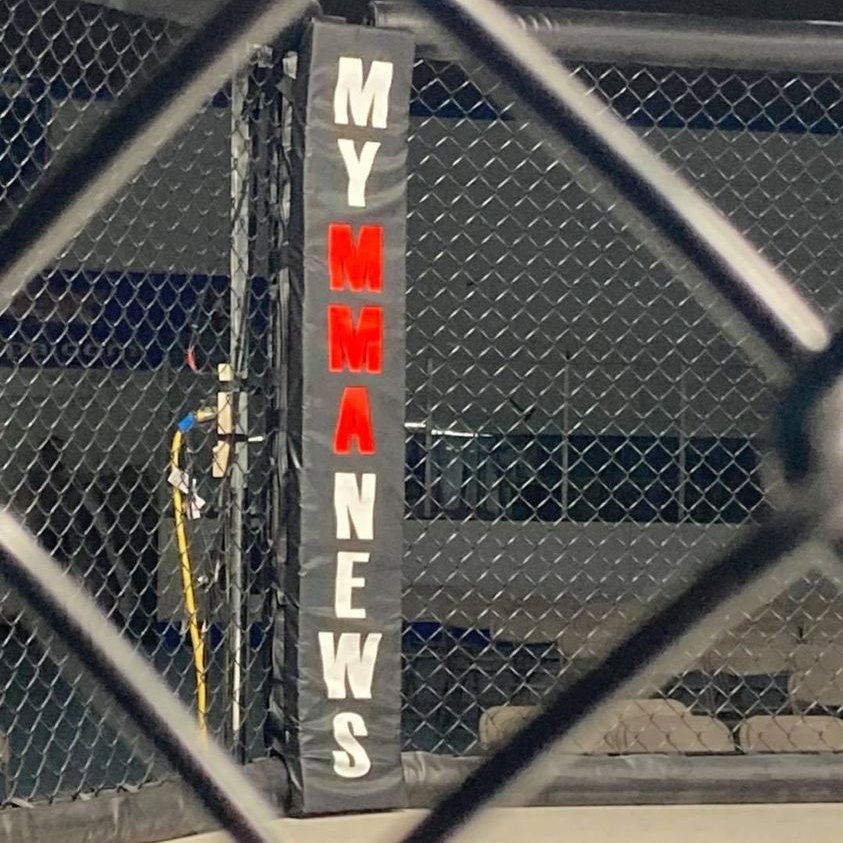 MyMMANews.com – We cover everything from MMA, BJJ, Bare Knuckle, Wrestling, Boxing, Kickboxing, and Judo
News, Opinions, Videos, Radio Shows, Photos and more.