Elijah Ross – Title holder in 3 MMA organizations, seeks 4th belt, new weight
Elijah Ross – Title holder in 3 MMA organizations, seeks 4th belt, new weight
19-year old Elijah Ross took up wrestling at the early age of four.  He immediately fell in love with the sport and continued all the way through high school.
The Spokane, Washington native who goes by the nickname "Bear," then transitioned to mixed martial arts where he would find early success which continues today as he holds belts in three different organizations all at 155 pounds (lightweight).
"My passion for MMA really flared up when I was about 11 and since then I have had my heart set on making it into the UFC," he said.
"I took my first fight when I was 15 at Spokane School of boxing and won with a first round knockout. Since then, I have moved my record to now 14-4, with 10 first round finishes."
Just days ago, February 3, the youngster would win a unanimous decision victory Seun Adedeji at Conquest of the Cage Excitefight making him a two-time champion for the organization.
That was the 14th win of his amateur MMA career.  Watch below (31-minute mark)
To add to his Conquest of the Cage title, Ross also holds belts for Rock N' Rumble, and also Lone Wolf MMA.
On March 10, Ross will look to add a fourth title to his collection, and this one will be at 145-pounds (featherweight) when he fights for Proving Grounds MMA.
Whether or not Ross will stay at 145 remains to be seen, but he has his eye set on the prize and the new mission in front of him.
Giving Back to the Community
"Up until September of 2016 my main training location was the YMCA," Ross said.
"But over the years my father and myself have been buying heavy bags, slip bags, wall matts, etc., because we knew we would have a gym of our own one day. Now we have our own gym in my garage (823 MMA) and I have been in there twice a day for the past six months."
"This gym is so much more than a place to workout for us. My Father is our coach and my little brother who is 17 also trains and fights MMA so being able to have a relationship like this with my family is very special. Also at 823, we invite those who cant afford a more expensive gym. Giving back to the community and wanting to help others more so than myself is what I think about with just about every decision I make now."
God's Plan
"Currently I am laid off for the winter. But I do commercial irrigation and landscaping with my father," Ross said.
"I was going to school at Seattle Pacific University, but after a year I felt God wanted other things with me so I moved back home, got my own place and opened up our gym."
"My father's mom died when he was very young from breast cancer, and then five years ago his step mom/my grandma passed from it as well and I truly can not fathom what that would be like to have the two most important people ripped out of your live due to cancer.
"So I took it upon myself to raise money and awareness for breast cancer for not only those who have to fight one of the hardest fights possible, but for their husbands. For their kids. For their parents. Cancer changes so many lives and I know it isn't much, but I'm doing all I can to try to help with it."
"There is so much that doesn't get seen and I want to keep building so I can touch lives of as many people as I can whether it be bringing a troubled kid off the streets into the gym to be able to bring light to his life, or to purchase and give away head dresses for those who cant afford them."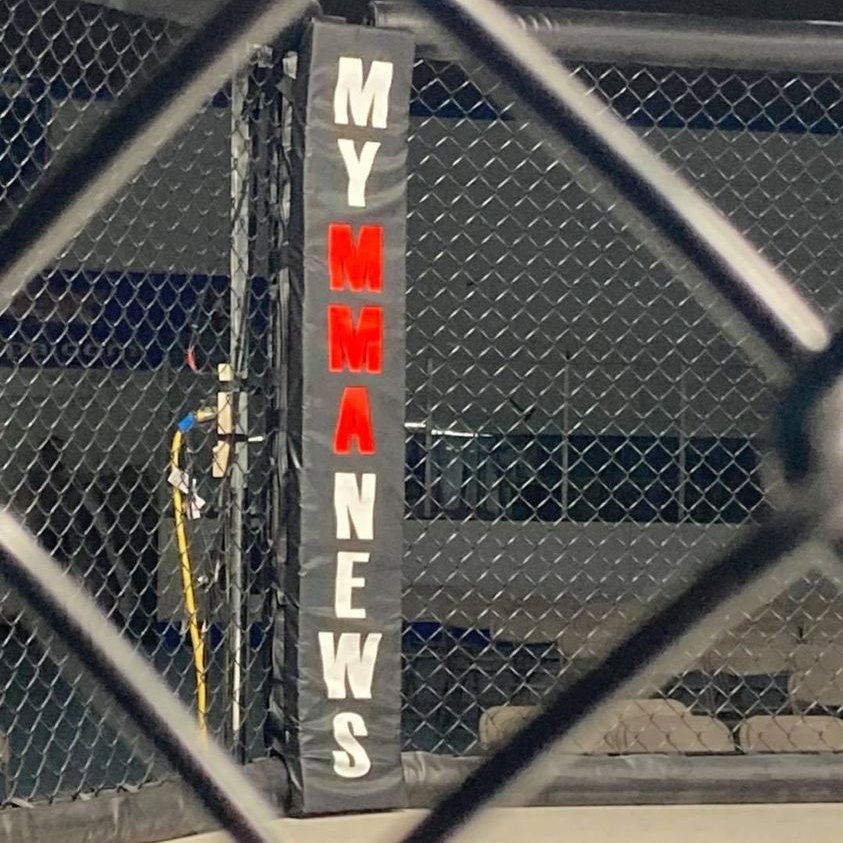 MyMMANews.com – We cover everything from MMA, BJJ, Bare Knuckle, Wrestling, Boxing, Kickboxing, and Judo
News, Opinions, Videos, Radio Shows, Photos and more.