Serena DeJesus: Southpaw Outlaw just wants a fight
Serena DeJesus:  Southpaw Outlaw just wants a fight
Serena 'The Southpaw Outlaw' DeJesus (4-1) is an up and coming amateur bantamweight currently living and training with "The Happy Warrior" Roxeanne Modafferi in Las Vegas, Nevada.
The 25-year old hails from Philadelphia, Pennsylvania but moved out west to train at Syndicate MMA under coach John Wood.
Last summer DeJesus had the opportunity to fight for the Tuff-N-Nuff bantamweight title. Unfortunately she didn't get the win and suffered her first career loss, but since then it appears that this rising star cannot get a fight booked.
We caught up with Southpaw to see if she could shed some light at to why she thinks it is fights are not being thrown her way.
MyMMANews – Your last fight didn't go your way, back in June of 2016, a 10-second knockout loss to Brieta Carpenter.  The fight was for Tuff-N-Nuff and the 135-pound belt.  Since that time you've posted online what seems to be some frustration.  You can't find a fight.  What's going on there?
Serena DeJesus – "You know, everyone wants to say they want to fight, but when I want a fight, they don't want to fight.  I have all these promoters asking me to do a fight when I'm in town, but then nobody ever fights me or follows through.  
"You know, congrats to Brieta, she hit me right on the button, and got lucky, but I'd beat her in a rematch if she didn't go running to 125.  And I'm getting really sick of cutting weight and then not fighting.
"I want to be able to eat what I want to eat, when I want to eat it, and not have to worry about cutting weight for fights that aren't gonna happen.
"I'm gonna go back to calling some of these girls 'pussies' on the Internet if that is what it will take to get booked for a fight."
Any plans to go pro in 2017?
"You know, I'd like to but if nobody is taking any fights, it's kind of hard to do.  I listen to my coach John Wood, and if he feels like I'm ready that's when I'll go pro, but right now just want to fight."
You are currently training in Las Vegas at Syndicate MMA, you've got a great team, great camp.  Fill us in, you're 25 years old, you're still in the amateur system, not yet a professional, how do you just pick up and move from Philadelphia, Pennsylvania to Las Vegas?
"Last year I began bouncing all over the country after getting a lot of money from my family, friends, and sponsors and went to Invicta in Costa Mesa, to Las Vegas cause Miesha Tate invited me to be part of her fight camp to get ready for Holly Holm, then down to Shreveport, Louisiana, where I was invited to also help Andrea 'KGB' Lee get ready for her Invicta fight and Karate Mafia took good care of me and showed me genuine Southern Hospitality. Finally I flew back to Las Vegas to watch Invicta there cause my best friend Roxanne Modafferi was fighting on the same Invicta card Andrea Lee was.
"At first I was just planning to be there for a bit and go home but after examining everything in my life I made probably the biggest choice of my life and decided to stay here in Las Vegas. John Wood, the head coach here at Syndicate MMA always made me feel welcome every time I came out and I always learned a lot so it was a no brainier to make Syndicate MMA my home."
Walk us through a day in the life of Serena Southpaw
"I train from 11 a.m. to 3 p.m., in MMA classes, strength and conditioning, and then some. In my downtime I type on any jobs I received from various freelancing sites and then train in night classes til' around 8 p.m., go home, type some more, sleep and repeat."
From talking with you online I know you are a beer connoisseur of sorts.  Any beers that you really like or highly recommend as of late?
"I'll tell you which beer I really miss having. When I used to train at Renzo Gracie Philadelphia I would get off the train at Reading Terminal Market and grab a big glass of Victory Brewing Company Golden Monkey IPA.
"That's why I'm tired of cutting weight and having fights fall through.
"I don't touch any alcohol when I'm cutting weight, and I just want a beer and some wings.
"I hear that Hooters is doing free wings for single people during Valentine's Day.
"I've been single for the past six years. I'm tired of suffering. I want some fucking wings."
You are a huge advocate for creating an awareness and educating people about autism.  It's something that you've battled your entire life.  Can you tell us a little about how mixed martial arts has helped you cope with autism?
"It also helped me learn to be comfortable in the most hellish environments be it, I'm getting tagged a bit, in precarious positions where I can be choked or have my joints cranked on. Yeah over stimulation sucks but because of learning how to handle real time stuff that can really bring someone harm I have been able to better adapt myself for when I feel overstimulated and want to crash."
Last year there was a bet with one of the hosts of the SFLC Podcast, Mr. Ryan Sprague.  The bet was something along the lines that if the show got 100,000 downloads there was going to be a charity fight between you and Ryan with all the proceeds going to Autism Awareness.  Now, I like Ryan, but I'm all about a good cause and I want to see you kick his ass so….. What's the deal?  When is this going to happen?
"I thought it was gonna happen in Chicago when I was out there for my sponsor Menacing Valor's launch party and he showed up. Apparently there was some miscommunication cause he was waiting for a phone call from me although I don't believe I have his number and it just never happened and I'm still waiting to do this thing so I can have the profits of this fight go to Fighting For Autism which is an organization I'm an ambassador for. It's kind of like fighting people talk and then it falls through."
Listen to the SFLC Podcast where Serena talks pending fight with Ryan last year.
Any sponsors you want to plug or social media where fans can follow you?
"I'm everywhere, on Twitter, Facebook, Instagram, and even Snapchat you can find me as SerenaSouthpaw. I'd like to thank my sponsors Aardvark Painting, Remove It Restoration, Mei-Li Fighting, The Void, Menacing Valor, Jerky Pro, Kat Carollo, CF Warrior, Total Nutrition, MMA RoadHog, my team at Syndicate MMA and my family and friends who have always had my back since day one."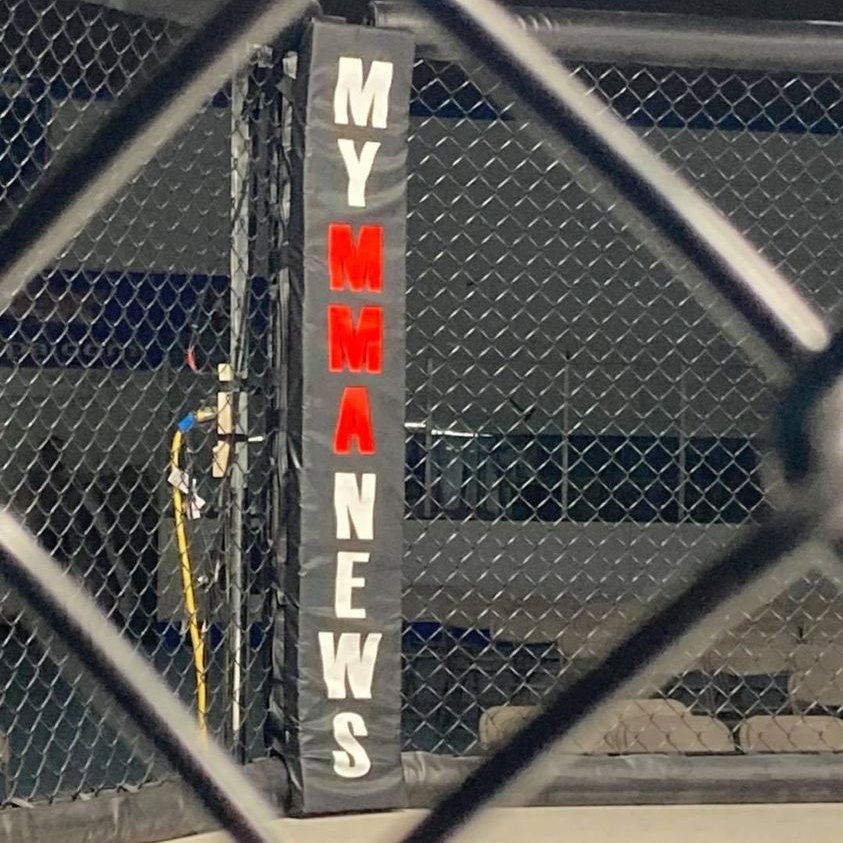 MyMMANews.com – We cover everything from MMA, BJJ, Bare Knuckle, Wrestling, Boxing, Kickboxing, and Judo
News, Opinions, Videos, Radio Shows, Photos and more.