Maverick 10 Results – George Sullivan vs. Manny Walo
Tonight, Maverick MMA will host Maverick 10 from the Sherman Theater in Stroudsburg, Pennsylvania.  Former UFC welterweight George Sullivan (17-7, NC) headlines the event, taking on Manny Walo (12-3-1).  The bout is for the organization's welterweight title.
Doors open at 6 p.m. and the first fight kicked off shortly after 7 p.m. ET.  Ring announcer Chris Sullivan first acknowledged Maverick ring card girl Dakota Ferrone who was recently involved in a motorcycle accident.  Best wishes to Dakota while she recovers from a variety of very serious injuries.  Sullivan also thanked several military veterans in attendance by name, a nice touch as the nation recently celebrated Veterans Day earlier this month.
There are seven fights scheduled for the pre-Thanksgiving Day event.  Maverick MMA plans to return to the area in 2019, although no date has officially been announced yet.
MPR Endurance fighter Obinna Egbebike kicked off the fight card against Tanner Gray.  Gray missed with a big right and Egbebike shot in for a takedown.  Gray attempts a guillotine choke but the Miami native Egbebike works out of his and gets a dominant top position where he softens up the body with shots to the ribcage and then attempts to work a choke before time expires.  Gray is telegraphing his shots here in round two.  Egbebike seems them coming and takes him down once again.  Coach Erik Purcell's voice can be heard throughout the Sherman Theater as he shouts instructions to Egbebike who finishes the fight with a choke.  Nice win for the gym out of Philadelphia.
The second amateur fight of the night was fought at a catchweight of 158 pounds.  Erie, Pennyslvania's Kyree Jones took on Justin Carter of MMA Signatures Academy here in Stroudsburg.  If there were ever a dominant opening round for an amateur, this was it.  Justin Carter took down his opponent three times in two minutes, worked in a rear-naked choke attempt that was quite deep, and peppered the body of Jones with brutal ground and pound.  Quite an impressive start.  Carter did not let up in the second or third rounds.  He followed the blueprint he came in ready to use.  Takedowns and ground pound were the story of the fight.  There should be no doubt on the scorecards that Carter is the victor as Jones was unable to put up any offense.
Shawn Fuchs battled through early adversity as Josh Truesdell sunk a choke in early on in their contest.  Truesdell tossed Fuchs from side to side trying to engage in better position.  Fuchs held on and was able to reverse and finish the round on trop. Not sure how the judges will score that first round.  Truesdell works his way to the back of Fuchs in the second frame and then moves to a more dominant top position.  No significant damage done but this round should be a little easier to score in the favor of Truesdell. Another difficult round to score in the final two minutes as both Fuchs and Truesdell had strong positions at certain points in the round.  Truesdell wins a unanimous decision.
Billy Tiger and Pat Cooper were up next. WOW!!!!! This was fast, short and sweet.  Tiger and Cooper exchange heavy hands, fight goes to the ground, Tiger locks up a triangle choke and Pat Cooper is out cold.
Mike Amada of Miller Brothers MMA secured an early takedown on Bryant Pabon and maintained control throughout the round, locking up a choke and looking for the finish.  Amada looks for a takedown in the second frame but Amada stuffs and works for a guillotine choke.  Nothing really there and Amada breaks free to take control once again and lock up another submission attempt.  Pabon comes out swinging in the third, knowing he is down on all scorecards.  Amada works his opponent down to the canvas and does not allow for Pabon to work his way back up to the feet.  Amada wins unanimously.
The co-main event was one of two pro bouts on the card.  PJ Ste Marie took on Chris Piriz.  Piriz fought off an armbar from Ste Marie for the better portion of the round.  Ste Marine scooped in front underneath, trying to lock up the arm.  Piriz made him uncomfortable by placing his shin on his opponents throat.  Piriz begins to unleash a flurry of strikes to the head of his opponent while on the canvas.   I would have to watch the replay but there must have been 50 unanswered strikes.  Ste Marie cannot immediately get up once the bell tolls.  He appears to be in pain, holding his lower back.  Surprisingly we go to round two.  Ste Marie gets a takedown and climbs the back of Piriz.  He sinks in a rear-naked choke but the position is not correct and Piriz shakes him off and gets on top to begin the ground and pound once again.  The referee finally jumps in and stops the fight.  Piriz wins by way of TKO.
Former UFC fighter George Sullivan met Driven Gym's Manny Walo in the main event for the Maverick MMA welterweight title.  What a hard fought back and forth battle up against the cage this first round was.  Walo connected with a left that appeared drop Sullivan but it was actually Sullivan going in for a takedown at the same time.  Sullivan completes the takedown and presses Walo up against the cage.  They get to their feet and from there the round is fought in the clinch.  Who can get the upper hand, pressing their opponent's back up against the cage wall?  Sullivan on the receiving end of a few high kicks from Walo to start the second round.  Sullivan looks at his opponent, smiles and says something to him.  Again, battling up against the cage.  These two are fighting in a phone booth.  Walo gets Sullivan down is able to get on top where he begins his assault.  Walo looking quite impressive in this round with shots to both the body and head.  Walo should win this round on paper.  Walo connects with a right early to start the third.  He follows up with a left high kick.  Sullivan comes in with chopping kicks.  Sullivan makes a mistake as he goes to throw a right and turns his back. Walo takes the back.  They fight continues and it is close.  Every time Walo gets the edge, Sullivan comes back, but it is Walo who is finding more success and at lengthier periods time.  Walo ends the round on top throwing down a few shots.  Sullivan bounces up at the end of the fight after the bell and shakes his head.  Seems he knows that he did not do enough to get the win.  Walo wins the belt in a unanimous decision.
Complete Maverick 10 results below:
Manny Walo defeated George Sullivan unanimous decision (29-28, 29-28, 29-28) for the welterweight title
Chris Piriz defeated PJ Ste Marie via TKO – Round 2, 4:32
Mike Amada defeated Bryant Pabon via unanimous decision (30-27, 30-27, 30-27)
Billy Tiger defeated Pat Cooper via technical submission (triangle choke) – Round 1, 0:49
Josh Truesdell defeated Shawn Fuchs via unanimous decision (30-27, 30-27, 30-27)
Justin Carter defeated Kyree Jones via unanimous decision (30-27, 30-27, 30-27)
Obinna Egbebike defeated Tanner Gray via submission (rear-naked choke) – Round 2,  1:48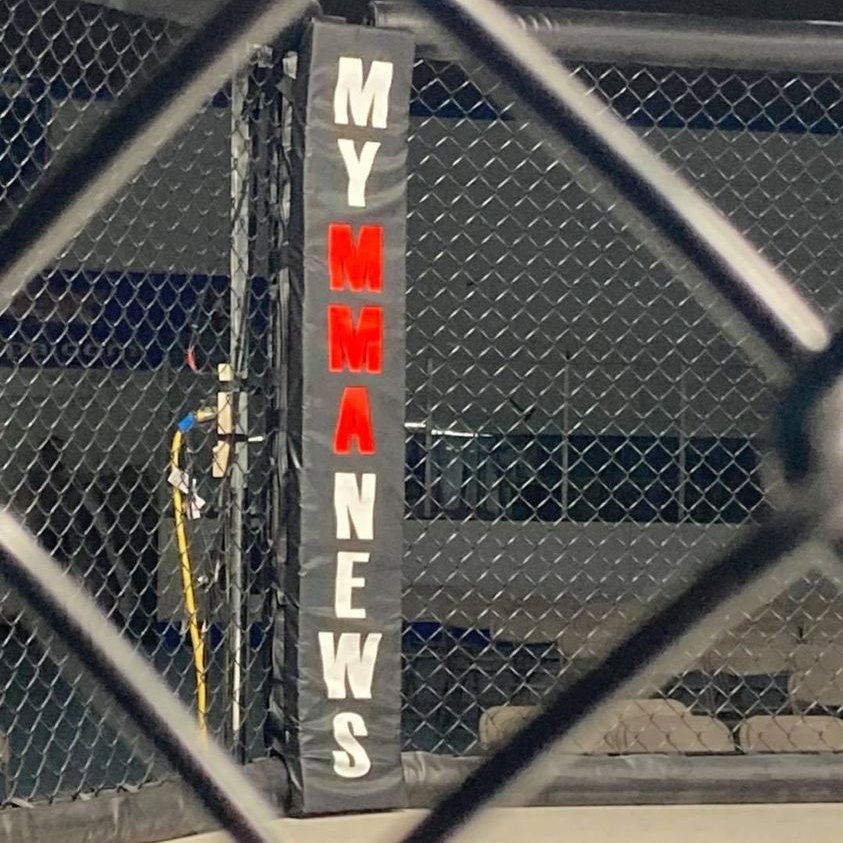 MyMMANews.com – We cover everything from MMA, BJJ, Bare Knuckle, Wrestling, Boxing, Kickboxing, and Judo
News, Opinions, Videos, Radio Shows, Photos and more.