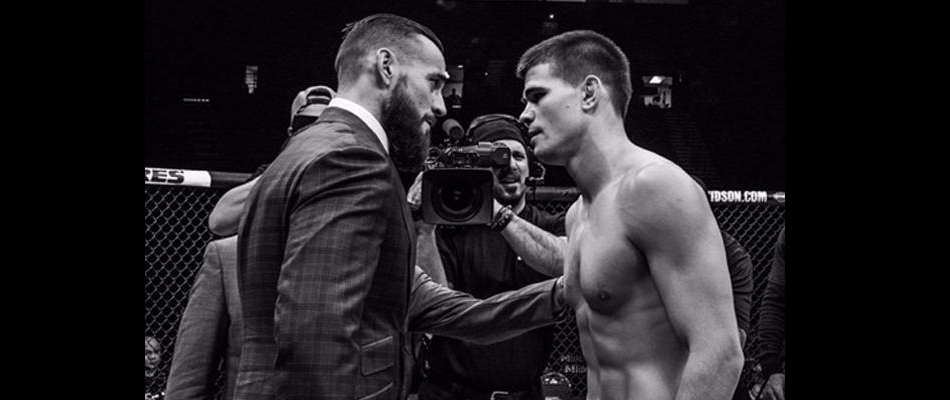 Mickey Gall Discusses CM Punk Postponing Their Scheduled Fight
From undefeated regional standout fighter to Dana White's "Lookin' For A Fighter" series spectacle, Mickey Gall (2-0) has done nothing short but leave the fans wanting more. The "Big Man", Dana White attended one of Gall's fights while on tour and was impressed and sold on Gall enough to to give him the opportunity which a lot of fighters have lobbied for, to fight WWE sensation, CM Punk (Phil Brooks) in his pro MMA/UFC debut.
Unfortunately, that fight has been pushed back as Punk will undergo surgery next week.
The surgery, however will not keep Punk sidelined for too long, and the Gall/Punk fight WILL happen! It just won't happen as soon as we had thought and hoped for. MyMMANews reporter, Adam Crist had the pleasure to catch up with Mickey Gall to discuss the recent news about Punk pushing back their contest, his UFC debut, and much more!
Tune in below as Adam Crist goes head to head with Mickey Gall to for the recent news!
Currently studying Broadcast Journalism at Wilmington University, Adam's passion for the sport only grows stronger when a fighter's voice can be heard. He thrives on asking detailed questions to inspire the thoughts behind the punches in hopes that each fighter can find their proper justice. Specializing in pre and post fight interviews for MyMMANews, Adam strives to keep the fight fans up to speed with the most recent and authentic MMA news possible.
He is Co-promoter of Delaware's premier kick-boxing and Muay Thai organization, IBF Promotions. Recently he has also accompanied MMA organizations Global Proving Ground and XCC as Co-host and ringside commentator.