Mike Pagano confident experience with coach Dan Miller will spell MMA Pro League success
Photos by William McKee
Mike Pagano is one of a handful of fighters representing Team New Jersey, under coach Dan Miller, next weekend in Atlantic City.  Pagano, a former coach at the Miller Brothers Academy in Sparta, New Jersey, will be taking on Zedekiah Montanez in in a lightweight bout at the inaugural MMA Pro League event.
Pagano spoke with MyMMANews about having his friend and mentor in Miller serving as the head of the team.  Miller's team will go up against Team Pennsylvania, coach by BJJ ace Daniel Gracie.
"It definitely comes in as an advantage.  Dan and I are good friends. He's helped me out a lot, I've helped him out a lot," Pagano said.  "It is good to be close with him and get his take on the fight and discuss what I need to do right.  I do unfortunately live four and a half hours away from him now so we talk a lot by phone which is different now, but when I was at Miller's I would see him every day, we would roll, and train together.  It's definitely an advantage.  I pick his brain, he picks mine."
The league is the brainchild of longtime MMA promoter Hani Darwish, and former HBO Sports executive Mark Taffet, a sports television pioneerand 25-year head of HBOPPV. Darwish, who will be CEO of MMA Pro League, and Taffet, who will serve as MMA Pro League President, will look to begin a new era for the fastest-growing major sport in the U.S. with this team-based league.
"From what I was told is, the way the MMA Pro League is set up is you get 5 points for the knockout or technical knockout, 4 points for the submission, and 3 points for the decision."
"Anything that is new is trial and error.  They are testing the waters.  It is a good idea.  If you remember back in the day there was the International Fight League (IFL) which was team based, which my buddy Tim Kennedy was on, and it was great," Pagano said.
It should be noted that Miller himself is a former champion at IFL, so he is very familiar with the team based mixed martial arts concept. Pagano likes the idea of the team based concept and believes his experiences with Miller could be the right recipe for success.
"I think that as long as you have team unity, and you are coherent and talking together, strategically planning out your next process for the fights, it is a great idea.  But it is trial and error."
"I haven't heard anything about the rules being any different, but if you compare it to the Professional Fighters League, the PFL, there are no elbows allowed.  I haven't heard anything about elbows or rules, so I'm kind of wondering on that especially since I like throwing elbows.  I guess I will find out when I get there," Pagano said.
Pagano and Montanez match very well on paper.  Pagano is coming off a loss in his pro debut against Jake Kozorosky at PA Cage Fight 29.  Montanez will be making his pro debut this Saturday.
"He doesn't seem like he is very arrogant or anything.  He seems like he's a very composed kid.  He sits back in the pocket well, tries to lure in from what I see.  I believe he is a purple belt in Brazilian Jiu-Jitsu, good boxing.  Me personally, I just prepare for anything.  It's like that old Mike Tyson saying, 'Everyone has a game plan until they get punched in the face.'  Everything changes.  We'll see what happens."
MMA Pro League 1 takes place September 15 at the Hard Rock Hotel & Casino in Atlantic City, New Jersey.  Order and watch the event on flocombat.com.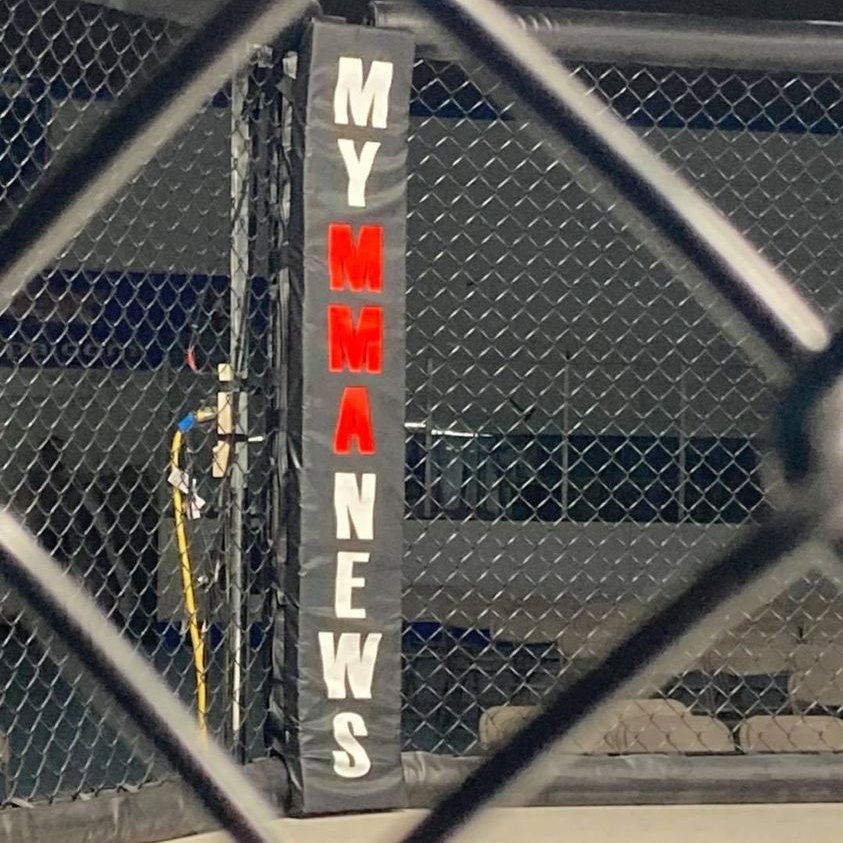 MyMMANews.com – We cover everything from MMA, BJJ, Bare Knuckle, Wrestling, Boxing, Kickboxing, and Judo
News, Opinions, Videos, Radio Shows, Photos and more.