Ronda Rousey lays the smackdown at WrestleMania
Ronda Rousey lays the smackdown at WrestleMania
Photos courtesy WWE.com
UFC women's bantamweight champion 'Rowdy' Ronda Rousey who apparently is a huge pro wrestling fan as of late got involved in the WWE event of the year, known as Wrestlemania last night.
Rousey, along pro wrestler and co-star in the upcoming film Furious 7, Dwayne Johnson, also known as 'The Rock played out an entertaining piece at Levi's Stadium in Santa Clara, California.
The pair battled with Triple H and Stephanie McMahon in one of the most memorable moments at WrestleMania 31.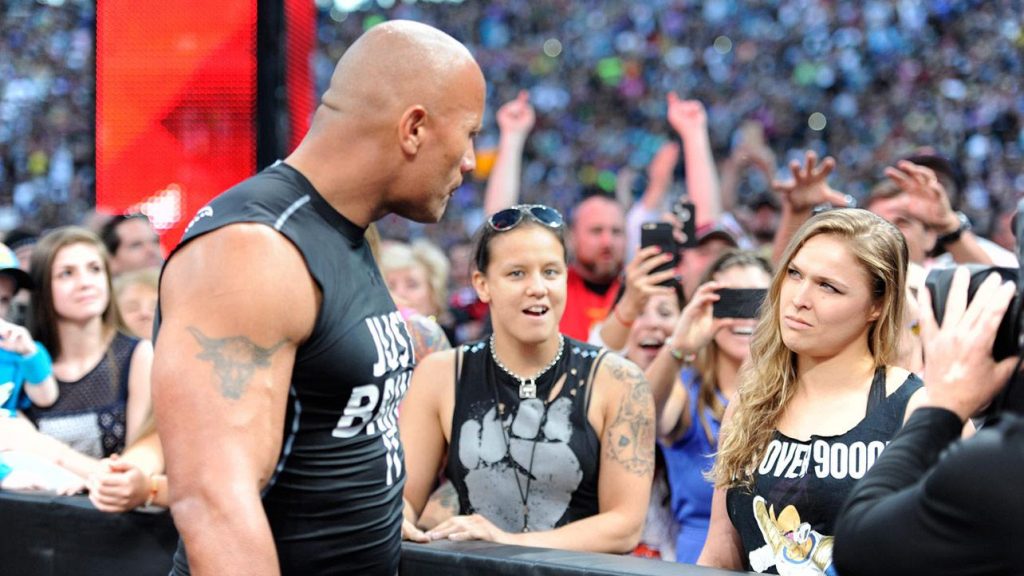 During the event, The Rock called Rousey in to the ring to help him deal with Triple H and McMahon.
After being told to get out of the ring by McMahon, Rousey said, "You need to understand something. Any ring I step into is mine. If you want me to leave, why don't you make me?"
Rousey attended WrestleMania with friends and training partners, Shayna Baszler, Marina Shafir and Jessamyn Duke (also known as The Four Horsewomen).