The first Netflix Korean survival reality series called Physical: 100 is now available to stream. Think "Squid Games" but nobody dies.
Created by Jang Ho-gi, the show puts all manner of contestants into challenges against each other in an attempt to find a winner, who walks away with roughly $250,000.
There's everyone from Olympians to MMA fighters, gymnasts, car salesmen, military servicemembers, and more. Each contestant is unique and has their own extraordinary physical features.
Let's get physical
It's the survival of the fittest
100 competitors from all walks of life
Who has the "perfect" physique?
A survival reality series, only on Netflix
Here are your 100 competitors:
01. Choo Sung Hoon 'Sexyama'
MMA Fighter, Judoka
02. Yun Sung Bin
National Team Skeleton Racer
03. Yang Hak Seon
National Team Gymnast
04. Agent H
YouTuber, Former UDT/SEAL
05. Caro
CrossFitter, YouTuber
06. Hong Beom Seok
YouTuber, Former ROK Army 707th & Firefighter
07. Jjang Jae
YouTuber, Former UDT/SEAL
08. Shim Eu Ddeum
YouTuber, Former Competitive Fitness Model
09. Kim Kang Min
Bodybuilder
10. Song A Reum
Bodybuilder
11. Cha Hyun Seung
Dancer, Model
12. Lee Yong Seung
Bodybuilder, YouTuber
13. Kim Ye Hyun
Bodybuilder, Former Fencer
14. Kang Han
National Team Bobsledder
15. Kim Sung Jun
Fitness Model
16. Kim Sung Hun
Personal Trainer, Fitness Model
17. Son Hee Chan
Ssireum Wrestler
18. Son Hee Dong
Wrestler
19. Kim Ji Han
Volleyball Player
20. Yun Seok Hwan
National Team Swimmer
21. Kim Kyung Jin
Farmer, YouTuber
22. YOYO
Model
23. Nam Kyung Jin
National Team Wrestler
24. Kwak Myung Sik
CrossFitter
25. Carlos
CrossFitter
26. Park Jung Ho
Correctional Officer
27. Jang Seong Min
National Team Rugby Player
28. Kim Chun Ri
Bodybuilder
29. Kkang Mi
YouTuber, Former ROK Army 707th
30. An Da Jeong
Bodybuilder
31. Park Min Ji
Ssireum Wrestler
32. Jang Eun Sil
National Team Wrestler
33. BBULKUP
Food Business CEO, YouTuber, Former Bodybuilder
34. Ma Sun Ho
Bodybuilder
35. Kang Chun Il
Pilates Instructor, Dancer
36. Park Hyung Geun
MMA Fighter
37. Jo Jin Hyeong
Car Dealer, Strongman Athlete
38. Miracle Nelson
Dancer, Model, Bodybuilder
39. Kim Ji Wook
National Team Diving Athlete
40. Seong Chi Hyun
Casino Dealer, Fitness Model
41. Yoo Sang Hoon
MMA Fighter
42. Joo Dong Jo
MMA Fighter
43. Lee Guk Young
Musical Actor, Dancer, Bodybuilder
44. Choi Hyun Mi
Boxer
45. Lee Ju Hyung
Ice Hockey Player
46. Seo Ha Yan
CrossFit Coach
47. Jeong Bo Kyeong
National Team Judoka
48. Choi Kyu Tae
Model, Dancer
49. Choi Min Yong
Marathon Runner
50. Dustin Nippert
Baseball Player
51. Choi In Ho
Strongman Athlete, Personal Trainer
52. Florian Krapf
Fitness Model, YouTuber
53. Kim Gil Hwan
Scuba Diver, YouTuber
54. Kim Min Cheol
Mountain Rescue Team, National Team Ice Climber
55. Kim Byeong Jin
National Team Taekwondo Athlete
56. Kim Sang Wook
MMA Fighter
57. Kim Eun Ji
Competitive Fitness Model, YouTuber
58. Kim Jeong Uk
Fitness Model, Bodybuilder
59. Vita Mikju
Pole Sports Athlete
60. Park Seon Kwan
National Team Swimmer
61. Park Jong Hyeok
Fitness Model, Coach
62. Park Jin Yong
National Team Luger
63. Bang Seong Hyeok
Personal Trainer
64. Bang Ji Hoon
Bodybuilder
65. Tarzan
Travel YouTuber
66. Seol Ki Kwan
National Team Bodybuilder
67. Shin Dong Guk
Firefighter, MMA Fighter, Former ROK Army Special Forces
68. Shin Bo Mi Rae
Boxer
69. Shin Se Gae
Stuntman
70. DBO
Rapper
71. Austin Kang
Chef, TV Personality
72. Woo Jin Yong
CrossFitter, Former Snowboarder & Coach
73. Yu Ga Ram
Inline Skater
74. Youn Jun Hyeoup
Model
75. Lee Da Hyeon
Ssireum Wrestler
76. Lee Dae Won
Trot Singer, MMA Fighter
Who won Pressure Cooker season 1?
77. Lee So Young
54-Year-Old Fitness Model
78. Lee Jun Myeong
Calisthenics Coach
79. Miho
Personal Trainer
80. Elaine
Actress, TV Personality
81. Jeon Min Seok
Korea Coast Guard
82. Jeon Young
Movie Choreographer
83. Jeong Han Saem
Musical Actor, Model
84. Jung Hae Min
Cyclist
85. Ovan
Singer-Songwriter
86. Cho Jung Myung
National Team Luger
87. Chae Wan Ki
Jiu-Jitsu Athlete
88. Ha Je Yong
Powerlifting Athlete, Former Arm Wrestler
89. Hwang Bit Yeo Ul
CrossFitter
90. Kim Kyeong Baek
Former UDT Drill Instructor
91. Kim Da Young
Stuntwoman
92. Kim Sik
National Team Skeleton Coach, Former Bobsledder
93. Lee Min U
Chef
94. Lee Ye Ji
MMA Fighter
95. Im Jeong Yun
College Student, Fitness Model
96. Jo Yeon Joo
Cheerleader
97. Jo I Taek
Actor
98. Choi Sung Hyuk
Pole Sports Athlete
99. Ko Da Young
Pilates Instructor
100. Park Ji Su
Bodybuilder, National Team Rugby Player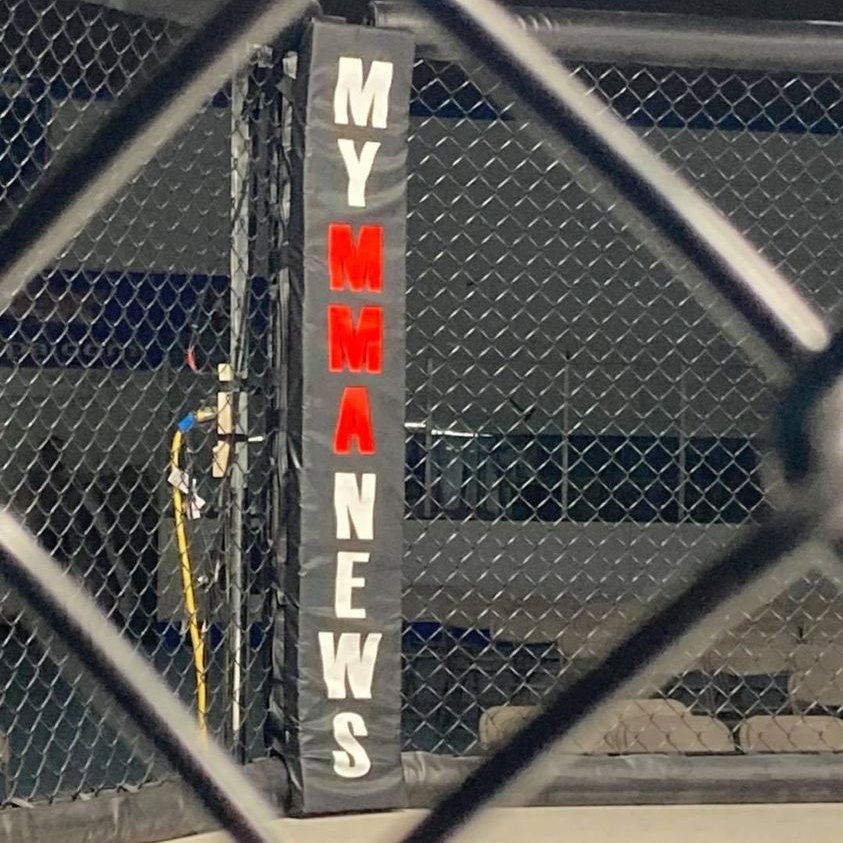 MyMMANews.com – We cover everything from MMA, BJJ, Bare Knuckle, Wrestling, Boxing, Kickboxing, and Judo
News, Opinions, Videos, Radio Shows, Photos and more.