TUF Brazil 4 Profile – Minotauro Nogueira
TUF Brazil 4 Profile – Minotauro Nogueira
After two stints coaching on The Ultimate Fighter, Brazilian MMA icon Antonio Rodrigo "Minotauro" Nogueira probably thought that his days on reality television were over. But when fellow icon Anderson Silva was pulled from his coaching slot on the current season of TUF Brazil after testing positive for banned substances before and after his January bout with Nick Diaz, there was only one person to call.
"It was a very unique case," Nogueira said. "We were waiting for him (Silva) to be coach for many years. He's a big idol in the sport, he changed the future of the country to watch UFC every Saturday night. Here in Brazil, even around Christmas or at any party, at 12 o'clock, they're going to turn on the TV and watch his fights. So it was a big deal for him to coach on TUF Brazil. All the people were waiting for him, but then we had a very special case where he couldn't be the coach, so they called me and we talked." 
And Nogueira, never one to turn down an opportunity to help up and coming fighters, accepted the offer to step in and coach against Mauricio "Shogun" Rua, packing his bags, grabbing his brother Rogerio and heading to Las Vegas. A unique situation indeed, but Nogueira was all-in, even if it wasn't what the members of Team Anderson were expecting when they were selected by "The Spider."
"All those fighters were waiting for Anderson," Nogueira said. "He picked the teams, and I went down there and coached the team he picked. It was tough for me, but when you are coaching on TUF, we deal with a lot of new fighters and I like the idea of going there to help those young fighters make their dream come true. It motivated me even more to be the coach on this season, to be dealing with the new fighters, to try the new talent from Brazil. Our country needs new guys from those weight divisions, lightweight and bantamweight."
It wasn't the easiest task for Nogueira to take on, yet if history has proven anything, there's no one better at adapting than the former PRIDE and UFC heavyweight champion, who led Ryan Bader, Efrain Escudero and Leonardo Santos to titles in his stints coaching on TUF 8 and TUF Brazil 2.
"Since Shogun was there two weeks before us, they had more time to organize the team, but we were very competitive, me and my brother, so we went out there and did our best to make the show happen and it was great," he said. "It was a good experience, a hard experience for us, but we did a really good job with those guys."
Nogueira was particularly impressed with the bantamweights on the show, which airs every Monday on UFC FIGHT PASS.
"They (viewers) are going to see very good fighters on both teams," he said. "I think this was the best season when it comes to the competition inside the Octagon. There were great fighters, especially at 60 kilos (bantamweight), and sometimes the best guys don't win the fight, but it's the guys who had more heart. So they're going to see a lot of heart and a lot of motivation. I think the 60-kilo guys are going to be big names in the UFC. We had eight guys and at least five guys are going to have great careers in the UFC."
High praise coming from one of the legends of the sport that truly deserves that tag. His coaching rival is another fighter in the pantheon of Brazilian greats, and while both wanted to win the competition, that didn't come at the price of respecting each other.
"We had a lot of respect between us," Nogueira said of his relationship with Rua. "We are martial artists. Shogun came to me and we talked, and we said let's make this season very competitive inside the Octagon, but outside, we will respect each other. So we were very respectful, but of course, we are very competitive, so I didn't want to lose any competition and we pushed very hard to the end to be the winner."
And while the two are in different classes, preventing a season-ending fight between the two, Rogerio will get his shot at Rua at UFC 190 on August 1, and "Minotauro" will return to active duty on the same show in Rio de Janeiro against Stefan Struve. It's his first bout since undergoing ACL surgery last year following his April 2014 loss to Roy Nelson, and while the coaching stuff is nice, Nogueira is more excited about putting his gloves on this summer.
"I can't wait to be back in action again," he said, a sentiment shared by his fans around the globe.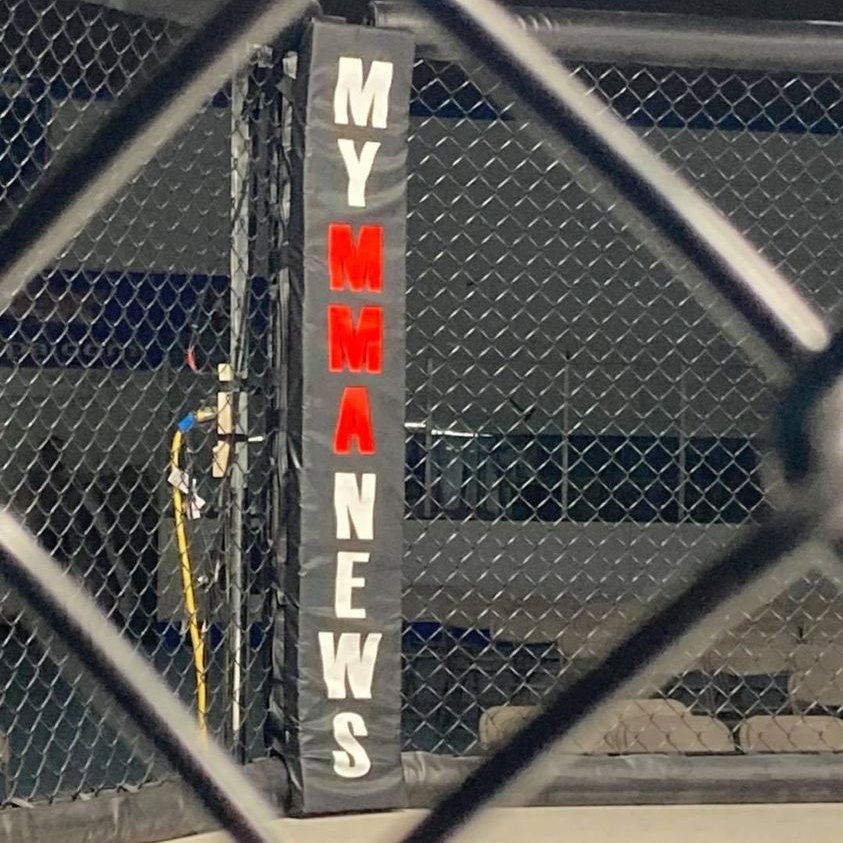 MyMMANews.com – We cover everything from MMA, BJJ, Bare Knuckle, Wrestling, Boxing, Kickboxing, and Judo
News, Opinions, Videos, Radio Shows, Photos and more.