1963 Photo – UFC Founder & Donald Trump in same Military Academy Class
1963 Photo – UFC Founder Art Davie & Donald Trump were in same Military Academy Class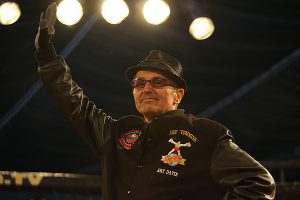 In July of 2014, Art Davie, who is one of the Founding Father's of the Ultimate Fighting Championship, co-authored a book about his life entitled "Is This Legal?: The Inside Story of the First UFC from the Man Who Created It."
Davie, who was with the UFC at its inception in 1993 wrote the book alongside mixed martial arts commentator and well known play-by-play analyst, Sean Wheelock.
Purchase Davie's Book Below
In the book Davie details about how during the earlier stages of his life he was roommates with the current Republican Presidential nominee, Donald Trump while the two attended the New York Military Academy in 1963.
Trump's military school education began in 1959.  He obtained the rank of Captain during his Senior year.
Over the weekend a friend of Davie came across some old photos that validate Davie's statement.
Davie published the photos on Facebook and wrote:
"Those of you who have read my book, IS THIS LEGAL?, know that (in Chapter 2, page 31) I mention I went to New York Military Academy (NYMA) with Donald Trump. We were roommates, in a two-man room, from September 1962 thru January 1963. I have to thank my pal, Nathan Hendrickson, who located this photo of Company E from the NYMA 1963 yearbook, The Shrapnel. You'll see my name (I was a private) and Trump's name (he was the supply sergeant) in the roster. And I'm in the second row, third from the left. Trump is in the bottom row, on the far fight, holding the company flag. You may want to blow this photo up on your computer/pad/smart phone to see us."
The New York Military Academy is a private boarding school in the rural village of Cornwall-on-Hudson, 60 miles (97 km) north of New York City, and one of the oldest military schools in the United States. Originally a boys' school, it became coeducational in 1975. NYMA was founded in 1889 by Charles Jefferson Wright, an American Civil War veteran and former schoolteacher from New Hampshire who believed that a military structure provided the best environment for academic achievement.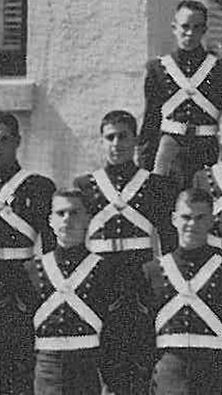 How the UFC Came About
In the early 1990's Art Davie proposed to John Milius and Rorion Gracie an eight-man single-elimination tournament called "War of the Worlds". The tournament would also feature martial artists from different disciplines facing each other in no-holds-barred combat to determine the best martial art and would aim to replicate the excitement of the matches Davie saw on the videos. Milius, a noted film director and screenwriter, as well as a Gracie student, agreed to act as the event's creative director. Davie drafted the business plan and twenty-eight investors contributed the initial capital to start WOW Promotions with the intent to develop the tournament into a television franchise.
In 1993, WOW Promotions sought a television partner and approached pay-per-view producers TVKO (HBO), SET (Showtime) and Campbell McLaren at the Semaphore Entertainment Group (SEG). Both TVKO and SET declined, but SEG – a pioneer in pay-per-view television which had produced such offbeat events as a gender versus gender tennis match between Jimmy Connors and Martina Navratilova – became WOW's partner in May 1993. SEG contacted video and film art director Jason Cusson to design the trademarked "Octagon", a signature piece for the event. Cusson remained the Production Designer through UFC 27. SEG devised the name for the show as The Ultimate Fighting Championship.
WOW Promotions and SEG produced the first event, later called UFC 1, at McNichols Sports Arena in Denver, Colorado on November 12, 1993. Art Davie functioned as the show's booker and matchmaker.
In November 2014 Davie was inducted into the Legends of MMA Hall of Fame, alongside Big John McCarthy, Pat Miletich, Fedor Emelianenko, and Rickson Gracie.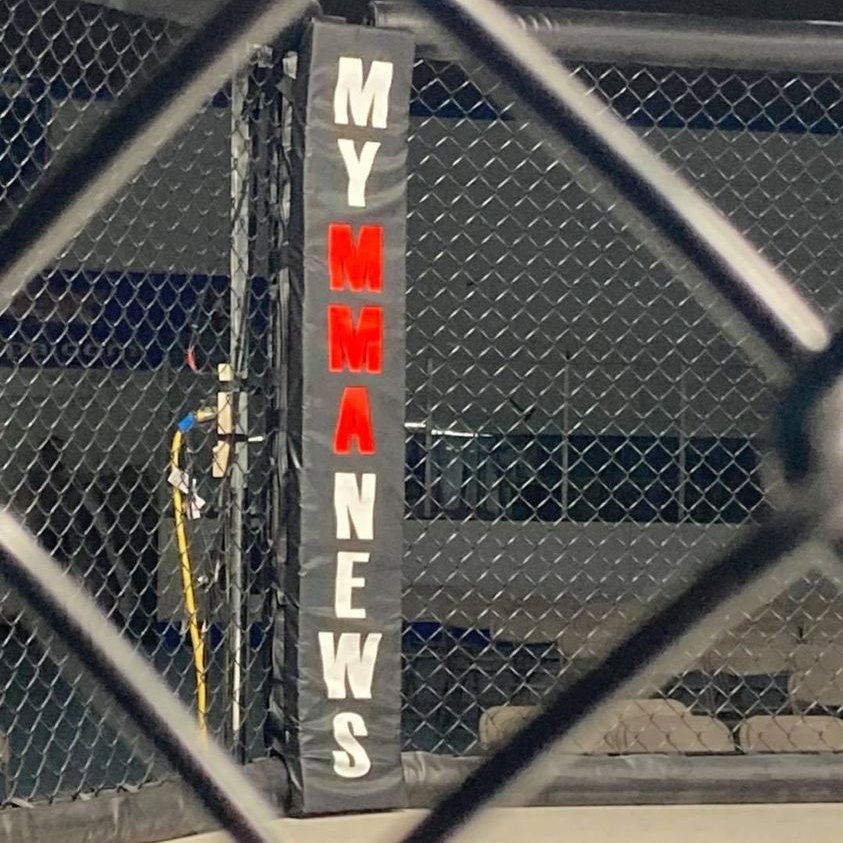 MyMMANews.com – We cover everything from MMA, BJJ, Bare Knuckle, Wrestling, Boxing, Kickboxing, and Judo
News, Opinions, Videos, Radio Shows, Photos and more.