WCC 19 Results from Spooky Nook – Zak Kelly vs. Anthony Tisdale
WCC 19 Results from Spooky Nook – Zak Kelly vs. Anthony Tisdale
WCC 19 results by Eric Kowal, Photos by William McKee
World Cagefighting Championships presents WCC 19 from a brand new venue, the largest indoor sporting complex in the country, the Spooky Nook, in Manheim, Pennsylvania, December 2.  The event was broadcast  live on golivesportscast.com
In the main event the ever popular Zak Kelly sought out to obtain his second professional win as he threw down with Anthony Tisdale…. and he did.  Tisdale came after Kelly hard with some heavy punches and bloodied the nose of Kelly, but once the fight his the canvas Kelly took over with his strong submission game, holding on to a triangle choke from various position for what seemed like forever.   Finally Tisdale was forced to tap and the fight was stopped.
Editor's note:  Would like to see Zak Kelly take on Steven Jones – see below fight result.  Kelly trains Serrano so the pro wrestling fan in me says matchmaker Mike Bickings could bill it as a grudge match.
Serrano's Pro Debut Spoiled
Former WCC champion Michael Serrano made his professional debut when he tooks on Steven Jones in the evening's co-main event.  From the get go Jones was impressive.  Not many in attendance knew who he was as he was returning from a more than two year layoff…. but they do now.  Steven Jones put the former WCC champion away in the first round via rear-naked choke submission. Serrano argued that he did not tap, but referee Bill Bookwalter called an end to the contest and Jones was declared the winner.  I definitely want to see Steven Jones on another WCC fight.  I was standing on my feet from bell to bell.
Johnson Defends
Jamal Johnson and Zack Vanderslice duked it out for the organization's amateur lightweight title.  Johnson, the champion brought the fight to the man trying to take his title away.  In the second round referee Bill Bookwalter had to keep a watchful eye as Johnson pounded away on the head and body of the challenger.  Luckily Vanderslice was able to survive the flurry.  The fight would ultimately go the distance with Johnson retaining the hardware.
Moser vs. Turnbull – The Way MMA Was Supposed to Be
Bantamweight champion Ben Moser went go head-to-head with Matt Turnbull in a non-title catchweight bout at 140 pounds.  Moser asked his opponent if they wanted to touch gloves before the start of the contest and Turnbull declined.  From there the two exchanged kneeds and leather before the fight went to the ground in the final minute of the opening round.  Moser applied an armbar and softened Turnbull's face with some punches in the process. Excellent first round.
The second round was a bit more difficult for the champion as he was on his back the majority of the round.  Several submission attempts were made from the bottom, but in the eyes of the judges Turnbull could be awarded the round although he did not do much damage from the top position.  The third round found Moser experiencing more of the same from the second round.  Moser landed some devasating knees and followed up with a trip but on the way down Moser landed on bottom giving Turnbull the top position.
After the fight the two combatants hugged it out, praised one another and spent the remained of their time in the cage congratulating one another and their teams.  This was a classic and the way all fights should be.  Props to both fighters and camps.
Doctor Stoppage
Timothy Tyler vs. Elijah Harris ended at the conclusion of the first round after Tyler complained of a rib injury.  A ringside physician took a look and referee Bill Bookwalter called a halt to the contest.  Tyler was visibily upset but it is probably for the best as Harris was winning the round in the advanced amateur contest.  Unless Tyler was going to come back and finish the fight quickly it was better to not risk more injury.  Tyler is a talented young athlete and will be back, guaranteed.
Country Strong
Mike 'Country Strong' Clelan earned a unanimous decision win over Charles O'Brien in an exciting stand up mid-card brawl. Clelan's corner was worked by UFC and WCC Veteran Dustin Pague.  Clelan's fanbase was strong as the fighter with an epicly awesome beard received one of the biggest pops of the night.
Carnage by Chism
Cameron Chism defeated Steve Olan in the third fight of the night in an all out war.  There was movement in this fight that you do not ordinally see in an amateur bout.  At one point Chism attempted the Anthony "Showtime" Pettis kick off the cage, but the move that ended the contest was a big left hand that put Olan away via knockout in the third.
Intensity Increased
What a hell of a first round between Zach Malizia and Will Warrick.  The two men exchanged leather back and forth the entire round.  At one point Warrick landed a brutal uppercut that dropped Malizia to a knee but he immediately bounced back up and the battle for dominance continued.  Warrick would win the fight for Team Shutt headed via unanimous decision.
Rivalry Ignited
At the conclusion of the first fight which saw Duane Shields win a unanimous decision over Eric Norris, their two coaches and bitter rivals, Sharif Jones and Will Martinez got into a fight in the center of the cage and both men were ejected from the building.  Jones, the WCC lightweight champion went after Martinez who then landed a strike on the champion before the two were separated.
Steffan Yaskoweak vs. Taylor Mozingo was tossed from the card after Mozingo failed to make weight.
Full WCC 19 Results:
Pro Bouts:
Zak Kelly defeated Anthony Tisdale via submission (triangle choke) – round 1,  2:31
Steven Jones defeated Michael Serrano via submission (rear-naked choke) – Round 1, 1:31
Amateur Bouts:
Jamal Johnson defeated Zack Vanderslice via decision (29-28, 29-28, 30-27) to retain lightweight amateur title
Matt Turnbull defeated Ben Moser via unanimous decision (29-28, 29-28, 29-28)
Elijah Harris defeated Timothy Tyler via TKO doctor stoppage – Round 1, 3:00
Jon Tuxford defeated Devin Nelson via unanimous decision (30-27, 30-27, 30-27)
Mike Clelan defeated Charles O'Brien via unanimous decision (29-28, 30-27, 30-27)
Kaheem Murray defeated Bart Pierre via unanimous decision (30-27, 30-27, 30-27)
Cameron Chism defeated Steve Olan viat KO – Round 3, 0:29
Will Warrick defeated Zach Malizia via decision (30-27, 30-27, 30-27)
Duane Shields defeated Eric Norris via unanimous decision (30-27, 30-27, 30-27)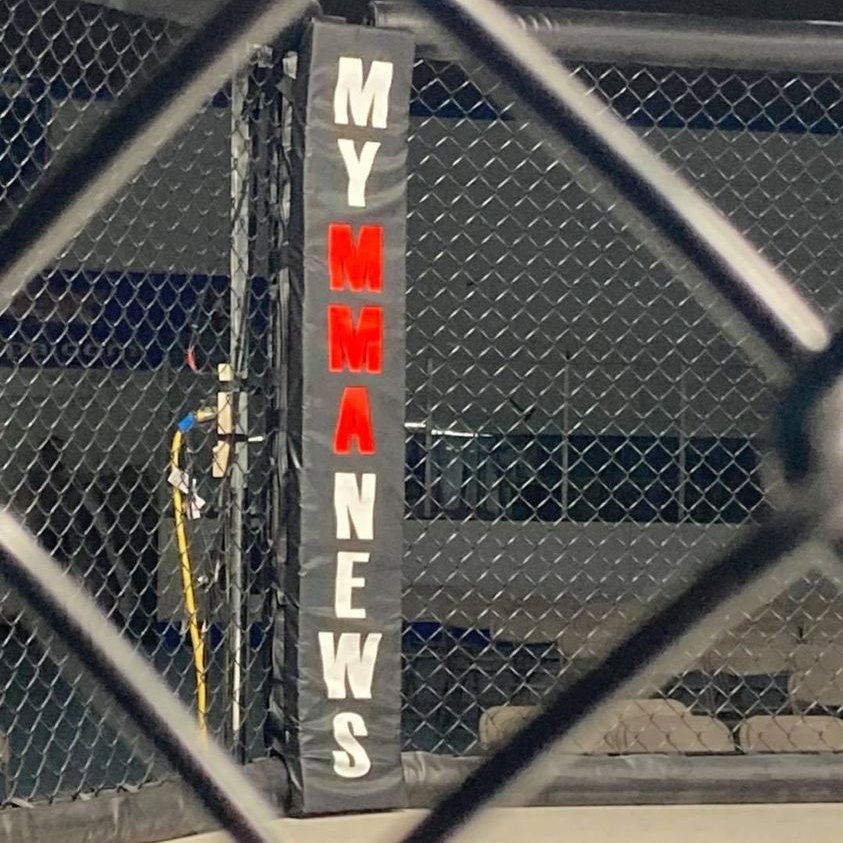 MyMMANews.com – We cover everything from MMA, BJJ, Bare Knuckle, Wrestling, Boxing, Kickboxing, and Judo
News, Opinions, Videos, Radio Shows, Photos and more.